The black-and-yellow taxi cab drivers who ride our roads 24x7, cover unimaginable distances and in the process are witness to countless moments and milestones of this city, are some of the finest raconteurs you will meet in your lifetime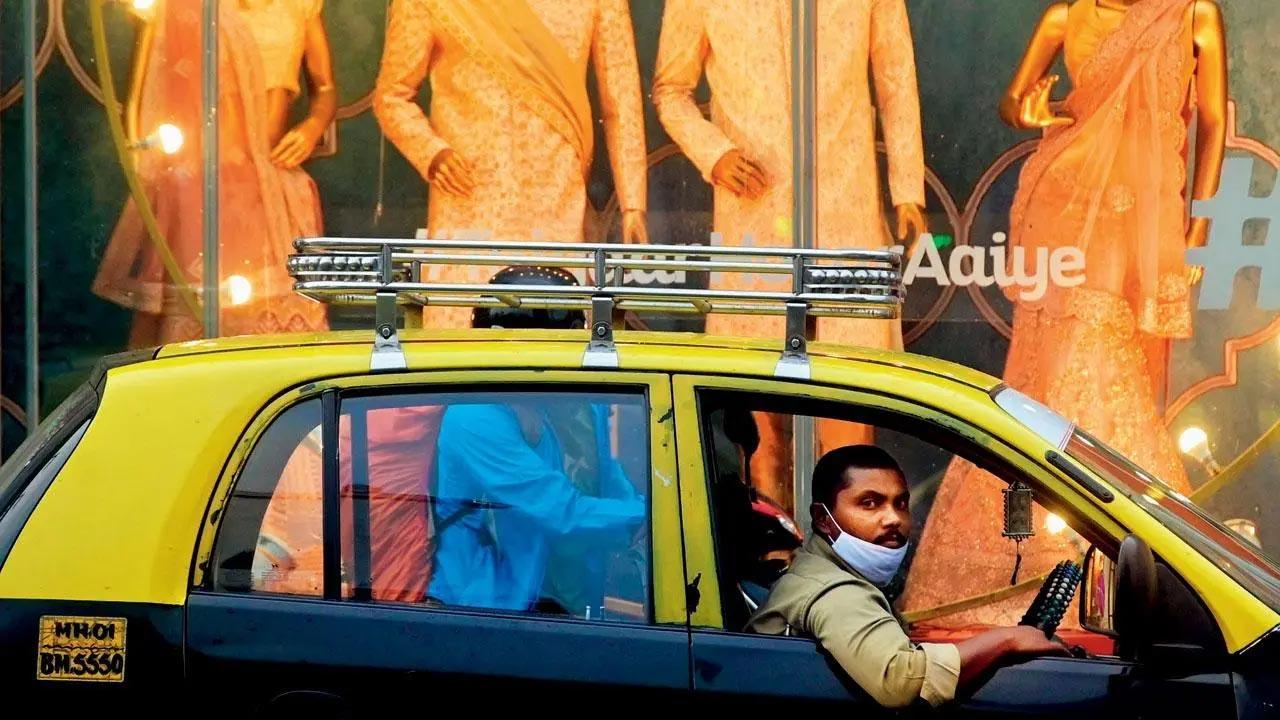 Pic/Bipin Kokate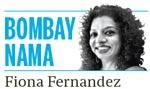 "Madam, 1992-93 lafda mein, woh gully mein bahut taxi ka nuksan ho gaya," my trusted taxiwallah directed me to look outside the window of his Eeco kaali-peeli to spot the scene of his historical anecdote as we passed it during a trip on a road that ran parallel to the Harbour Line 
Railway track.
This was a few months ago when Vasant, my septuagenarian taxi driver of over two years, decided to use an alternate route instead of taking the Eastern Freeway from my SoBo area of reportage to our office in Bandra East. It was an eye-opener. I was grateful for this exploratory route crisscrossed by semi-functional factories, graffiti-filled walls that opened up to the unknown, labyrinthine corridors and mysterious looking colonies that housed near-abandoned apartments. That it took us 15 extra minutes to return to the newsroom didn't matter. Google Maps, be damned. It opened a window to another world, one that us time-strapped Bombaywallah tend to sacrifice more often than not at the altar of "reaching on time" or our "jaldi chalo" attitude.
It was one of the many discovery-filled rides that I have been taken on, thanks to his knowledge collected over the years, of the city, its roads, its timelines, and yes, its eccentricities. Vasant has been driving his vehicle for over five decades, and every morning when I step into his vehicle, after we exchange pleasantries, complain about the traffic from the previous day's travels, and discuss the weather, I am usually treated to a story or episode about a past adventure on the city's roads that he or someone from his group would have experienced. The most delightful ones are reserved for when work takes me to the innards of the city, areas like Mumbadevi, Kalbadevi, Bhendi Bazaar, Girgaum, Byculla and its neighbourhoods. "Yeh jo junction hai, uske baad ek building girega…waha par pehle bahut gangster log ka kaam chalta tha…" With such priceless Bambaiya Hindi, he would turn into a fascinating storyteller to his wide-eyed passenger-fan, painting a picture of a different Bombay of the 1980s, a la Manmohan Desai style. My actual story meant for the newspaper was on the backburner. Their awareness of the city and its juicy anecdotes will put most city buffs to shame, I suspect. And I include myself in this list. This brings me to his second contribution -– opening up an engaging and amusing glossary of words that is true-Bombay-speak. It's rustic, rasta-chatter that is ridiculously funny. For example, imagine using the word "girega" in any other context apart from the fact that a building or structure was going to collapse!
But gangsta chat and Bombay dictionaries isn't all that Vasant has delighted the senses with. Often, he familiarises me about a certain story from the Ramayana and Mahabharata with an abridged narration that occurs in the 30-40-minute ride to the office. And mind you throughout this time, not once, have I heard an angry honk or a screeching brake being applied despite the madness that can manifest itself in many avatars on our roads and highways. From the Samyukta Maharashtra movement to the 1977 Emergency and the strikes called by Datta Samant and George Fernandes, Vasant has a recollection for every important event. Often there is the reverse sharing of knowledge. A few months ago, after he picked me up from Good Friday service en route to office, pertinent questions were asked about the observance. Then, at times while I do recces for my heritage walks, the curious mind in him stays on for the entire period. Later, queries are asked about a rundown site or a Gothic masterpiece.
Taxiwallahs like Vasant in their kaali-peelis can be found across the city, if you are lucky that is. Over the decades, I have sat in cabs where taxiwallahs have shared stories about the city meeting its watery grave from torrential rain, as they negotiated me through areas that were underwater during its rainy spells. Talk about being in the moment! Others have ferried me while narrating stories about being caught in gang wars, or watching the city change character and colour because of redevelopment and builder mafia bosses. Shady business transactions, and even a near stabbing incident while on night duty, in one case; they are often at the receiving end of life in this tricky, heady city they negotiate, bravely for their bread and butter.
But this breed is getting phased out, by the 'Ola-Uber hero log', as Vasant calls them. The old guard has retired, and the next generation isn't keen on being a part of this grimy world of non-A/C comfort [though many have added air conditioners to entice passengers] and tough life on the streets. "Union waale bhi sab alag baat karte hai," he rues, about the lack of unity among trade unions to push for better rights to improve their stock.
The last time he raised this issue, I prodded him in all earnest to stand for elections as a leader of his ilk. He grinned broadly, "Madam, phir aapko doosra taxiwallah dhundna padega!"
mid-day's Features Editor Fiona Fernandez relishes the city's sights, sounds, smells and stones...wherever the ink and the inclination takes her. She tweets @bombayana
Send your feedback to mailbag@mid-day.com