The hawker-shopkeeper-resident- pedestrian mix has always been a volatile one. With the paucity of space, this is always about survival when it comes to Mumbai's public spaces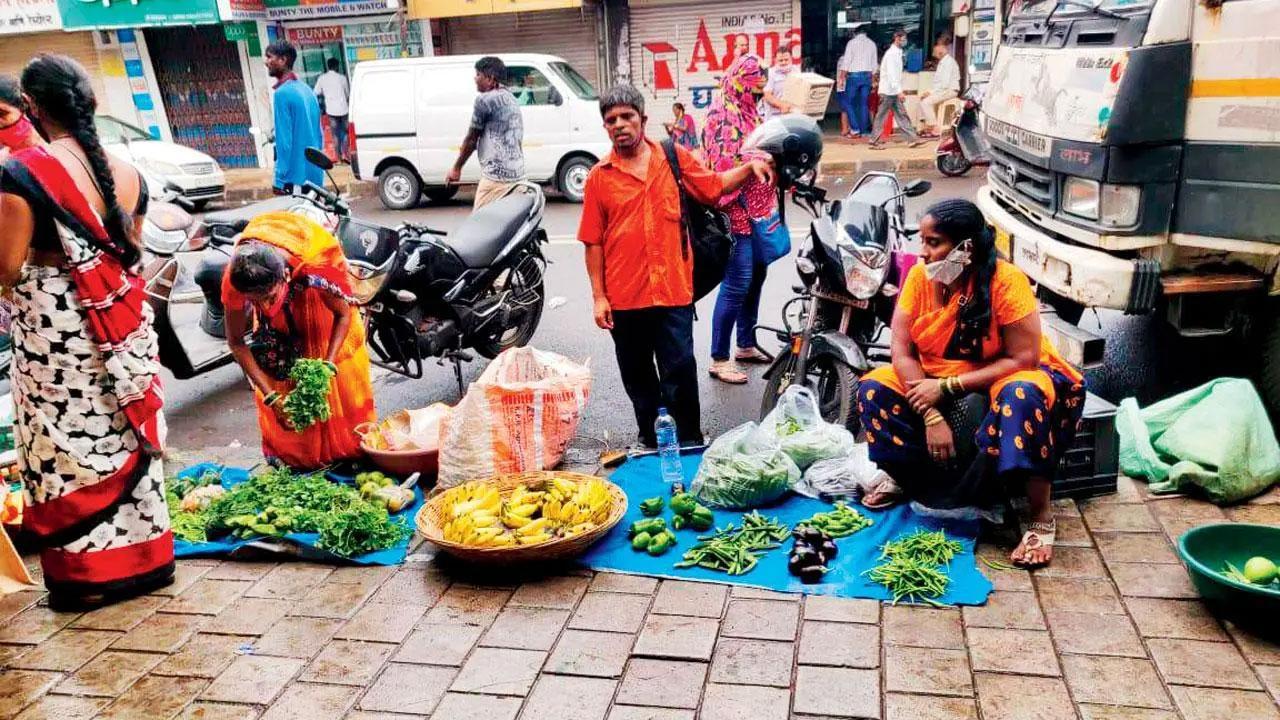 Hawkers seen at Dadar West market on Thursday
The man on the move, Mumbai Police Commissioner Sanjay Pandey, recently tweeted that he met hawker unions and shop associations with reference to the big bugbear: encroachment. His tweet read, "From the discussion it appears that the committee to enumerate hawkers is yet to formalised… We will be taking up with the government and try to get this resolved." He added that in the interim, they are working to get spaces close to railway stations cleared.
Given the gusto with which the CP has started, he has experimented with no towing and instead clamping on vehicles and brought in FIRs for riding or driving on the wrong side, this meeting may be part of his plan to press the gas pedal on the most vexing issues.
ADVERTISEMENT
The hawker-shopkeeper-resident- pedestrian mix has always been a volatile one. With the paucity of space, this is always about survival when it comes to Mumbai's public spaces.
Residents are irked when hawkers take over places near their homes. Pedestrians are angered at having to skirt hawkers, though they may buy from them anyway. Shopkeepers and hawkers/vendors are in perennial showdown mode.
The locals do not know which hawkers are legal and who are not, and rightly, they do not and cannot be expected to check. Shop owners are bitter as none of the 'rules' seem to apply to hawkers who they think are getting away with much more. The hawkers/vendors claim their right to livelihood. Nobody quite knows where these hawking zones are and what exactly are the demarcations. All one knows is that footpaths have become war zones with everybody fighting for an inch of space. If the top cop starts unravelling this absolute maze and we bring order and a truce between all, it will be long overdue and very welcome. The clarion call has been sounded through Twitter.  The city shall be watching like a hawk (pun intended).
"Exciting news! Mid-day is now on WhatsApp Channels

Subscribe today by clicking the link and stay updated with the latest news!"
Click here!