While the taxi and auto men are battling inflation too, it is vital we listen to the people who will now have to shell out substantially higher charges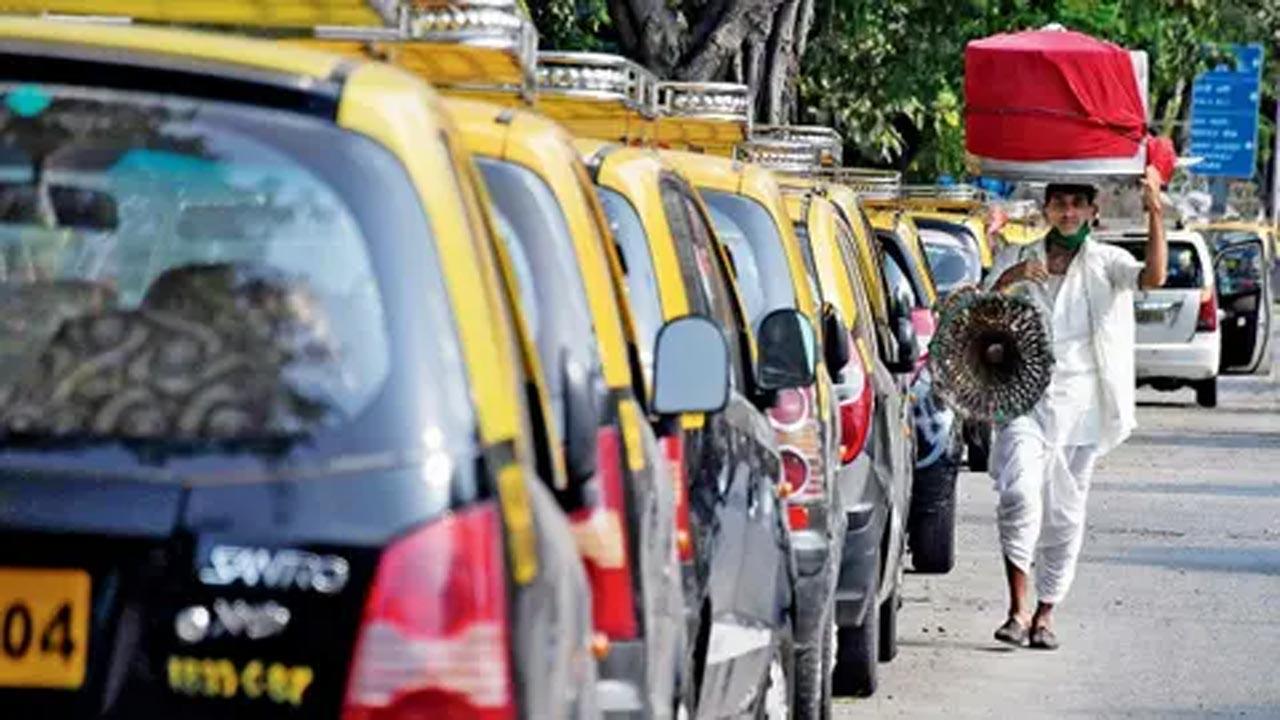 Pic/Ashish Raje
Given the hot button issue that commuting is, the imminent fare hike for autos and taxis has evinced huge response. The hikes, Rs 2 for auto and Rs 3 for cabs to come into effect from October 1, is a major stressor for Mumbai commuters.
While the taxi and auto men are battling inflation too, it is vital we listen to the people who will now have to shell out substantially higher charges.
If the bus service increases frequency, even to a small extent, people have a more cost-effective choice of travelling, and that should bring some respite to persons who are already feeling the pinch.
The police need to take a very tough approach at certain points in the city where autos and at times other vehicles charge blanket fares and not go by meters. While crackdowns do happen, more consistency in stamping this out is needed.
The Mumbai Grahak Panchayat has rightly asked for the recalibration of taxi and autorickshaw meters in a time-bound manner before the implementation of the fare hike.
As highlighted in a report in this paper, the commuter body pointed out that the last time, in many cases, fares were hiked first and then the meters were calibrated. The new tariff cards were yet to be printed and this left a window for commuters to get duped.
At times, we have witnessed that new tariffs were being charged before the hike officially came into effect. Transport authorities will also have to be vigilant and crack down on fake tariff cards. We have seen in the past that these bogus cards have also been in circulation.
In the end, it is about fair play and trust. While the hikes in CNG may have warranted a revision, this should be implemented by plugging all loopholes so there is no scope for cheating.