The Tareque Masud Best Debut Film Award was shared by Ashish Kumar Nayak's Into the Sea (India) and Bishal Magar's Gurkha Girl (Nepal)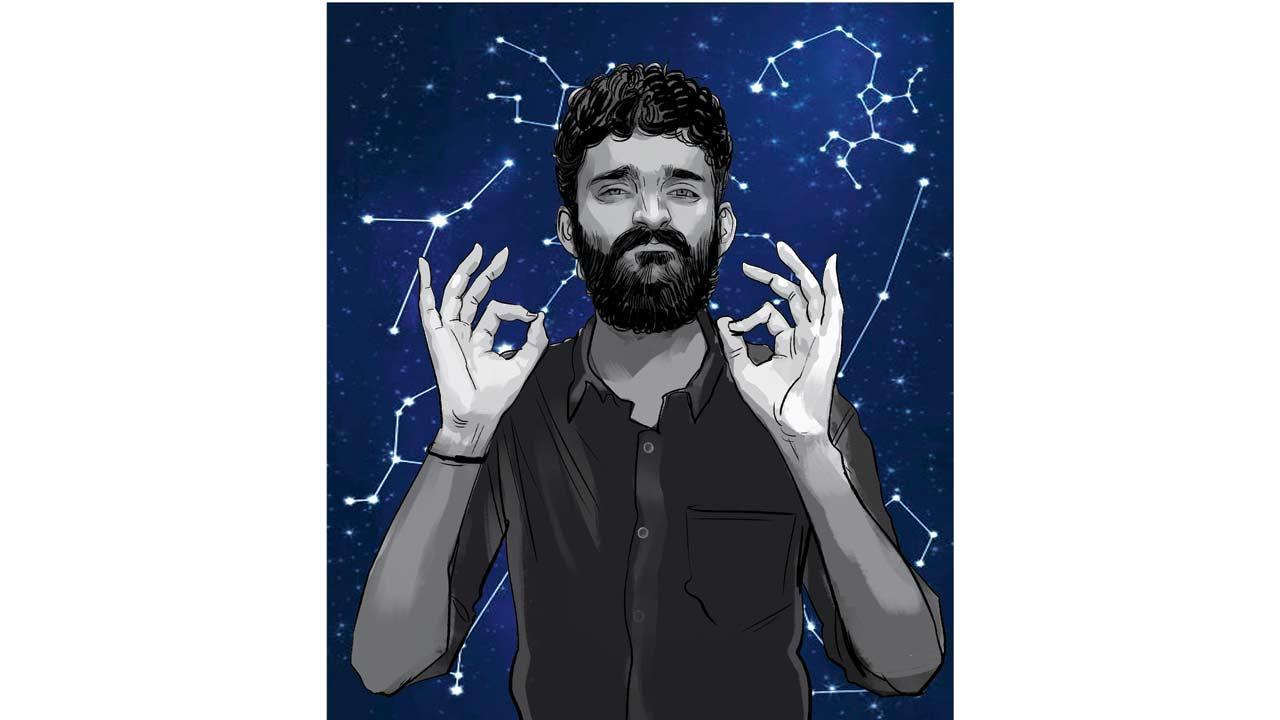 Illustration/Uday Mohite

It is not so often, when watching films, that I find a character who is simply exhilarating. But Hardeep Singh, an Indian Sign Language (ISL) poet, is definitely one such: when he signs poetry—for those having hearing loss, as he does—it has an exquisite beauty that makes your heart soar. It made me feel, if only for a brief moment, the poverty of words heard, that he so richly describes with his eloquent hands, his eyes, his whole lithe body. He's a star, no doubt. His rap videos in ISL on YouTube are not a patch on his original poem, that he signs in Niharika's film The City That Spoke to Me. The documentary is on how those having hearing loss—or other challenges—negotiate spaces for themselves in the city. Made in collaboration with artist Pakhi Sen, it was part of Film Southasia (FSA), the biennial documentary film festival held in Patan, Nepal, last month. The festival, committed to nurturing the idea of South Asia, celebrated its 25th anniversary.
Nepal is a relatively open society, especially congenial and affordable for South Asians; Indians get a visa on arrival. The festival is led by founder-Chair Kanak Mani Dixit, the South Asian visionary, Laxmi Murthy, Director, The Southasia Trust (TST) and head of the Hri Institute for Southasian Research and Exchange, and FSA Director Mitu Varma. It screened 71 documentaries (nine of which were by Nepali filmmakers) from eight South Asian nations, with panel discussions on the films, gender and caste issues, and an exhibition on sexual violence. I was a panellist for the discussion on 'Create, Curate, Collaborate: Making and sharing art during and post-pandemic.' The Ram Bahadur Trophy for Best Documentary went to Bani Singh's Taangh (Longing, India); the Jury Award went to Pooja Gurung and Bibhusan Basnet's The Big-Headed Boy, Shamans and Samurais (Nepal). The Tareque Masud Best Debut Film Award was shared by Ashish Kumar Nayak's Into the Sea (India) and Bishal Magar's Gurkha 
Girl (Nepal).
Moreover, the TST funded and mentored six documentaries in Bangladesh, India, Nepal and Sri Lanka, challenging mainstream visual depictions of sexual violence, showing women as powerless, and exploring the roots of that violence. These are Prasuna Dongol's moving film Before You Were My Mother (Nepal/India; the Nepali filmmaker travels to her hometown in Manipur, India, to discover what her mother was like before she married her Nepali father), Niharika's The City That Spoke to Me (India); Rawyan Shayema's Decoding Gender (Bangladesh; exploring feminism and trans people's stories, including of Ho Chi Minh Islam, a trans nurse, and Sonjiboni, a trans banker and dancer); Barkha Mukhiya's Flames of a Continuous Field of Time (on the horrific crimes against Dalits in Nepal), AM Ashfaque's Face Cover (Sri Lanka, on how the Easter bombings accelerated Islamophobia in Sri Lanka), and Pushpa Rawat's Sita ke Badalte Roop (The Changing Forms of Sita, a work-in-progress on a woman who plays Sita in the Ramleela, India). Alongside, the Hri Institute organised a stimulating, thoughtful exhibition, Create, Collaborate, Catalyse: Reflections on Sexual Violence in South Asia, with various South Asian artists also challenging the visual depiction of women and sexual violence, curated with Ujen Norbu Gurung of Tulika Kalaa, Kathmandu.
Star musician Arivu of The Casteless Collective—also featuring in Monesh's docu The Casteless Collective-Prologue, on the revolutionary political, musical group in Chennai, produced by Pa Ranjith, performed many politically daring songs in the course of a panel discussion moderated by AS Panneerselvan.
As Kanak Mani Dixit writes in the FSA catalogue, about Nepal's Kathmandu Valley being a confluence of cultures, "well connected to Tibet and to South Asia… It brought in mercenary soldiers from Telangana, at least one god from Kamrup (Machhindranath or Lokeshwar, Bungdya), and priests for Pashupatinath from northern Kerala." A toast to this melting pot!
Meenakshi Shedde is India and South Asia Delegate to the Berlin International Film Festival, National Award-winning critic, curator to festivals worldwide and journalist. 
Reach her at meenakshi.shedde@mid-day.com