It tells the usually desperately poor and clueless widow how to access the legal system to get her right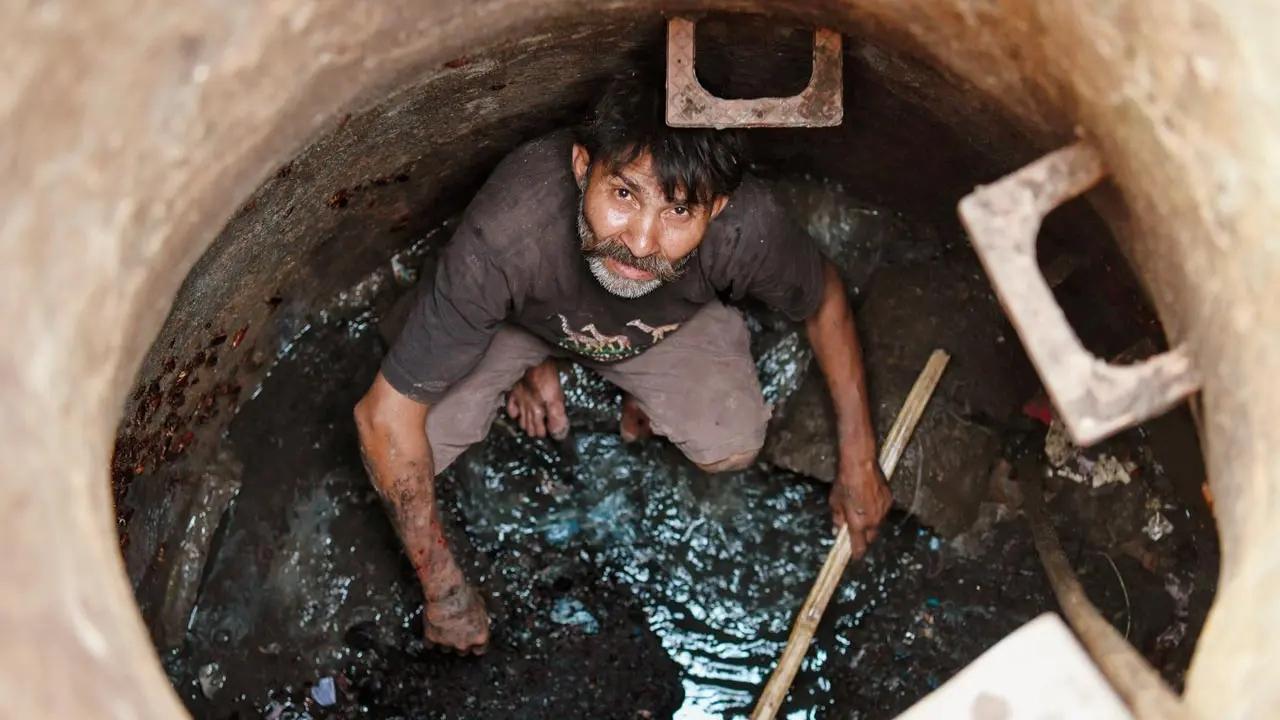 Representation pic
A mother-daughter activist duo was in the spotlight recently as the moving force behind ASK. The acronym stands for Assistance for Safai Karamcharis. These refer to manual scavengers. Manual scavenging is defined as "manually cleaning, carrying, disposing of, or otherwise handling, human excreta in an insanitary latrine or in an open drain or sewer or in a septic tank or a pit".
Manual scavengers usually use hand tools such as buckets, brooms and shovels. They often pay with their life as they are doing tasks without any safety equipment. A website has been set up under the ASK umbrella. This website is a platform outlining how families, who may have lost a family member to manual scavenging, can go about seeking legal help for compensation. It tells the usually desperately poor and clueless widow how to access the legal system to get her right.
ADVERTISEMENT
Also Read: Need to rid all stations of hawker menace
It is a matter of great shame that manual scavenging exists in a country that is considered a global power. All our technological advances are naught if they cannot be applied to eradicating this practice and replacing it with machines and technology. Secondly, it is criminal to send somebody to do this work without basic safety and proper equipment. Sometimes, these workers are plumbers who are told to just go and clean a septic tank, and they do not realise how dangerous it may be to do so, or undertake the task anyway, for a few rupees. To compound this heinous situation, widows have had to fight long and hard for compensation.
Change this narrative with the ultimate aim being full eradication of manual scavengers. Till that is done, full safety gear for workers and in the unfortunate and very tragic case of a fatality, compensation to be paid up. More power to all initiatives aiming to give these people a life of dignity, respect and most of all, justice. Do you think Budget 2023 will meet aspirations of common man?