And I thought about the futile nonsense that was the "boycott culture", now thankfully a thing of the past.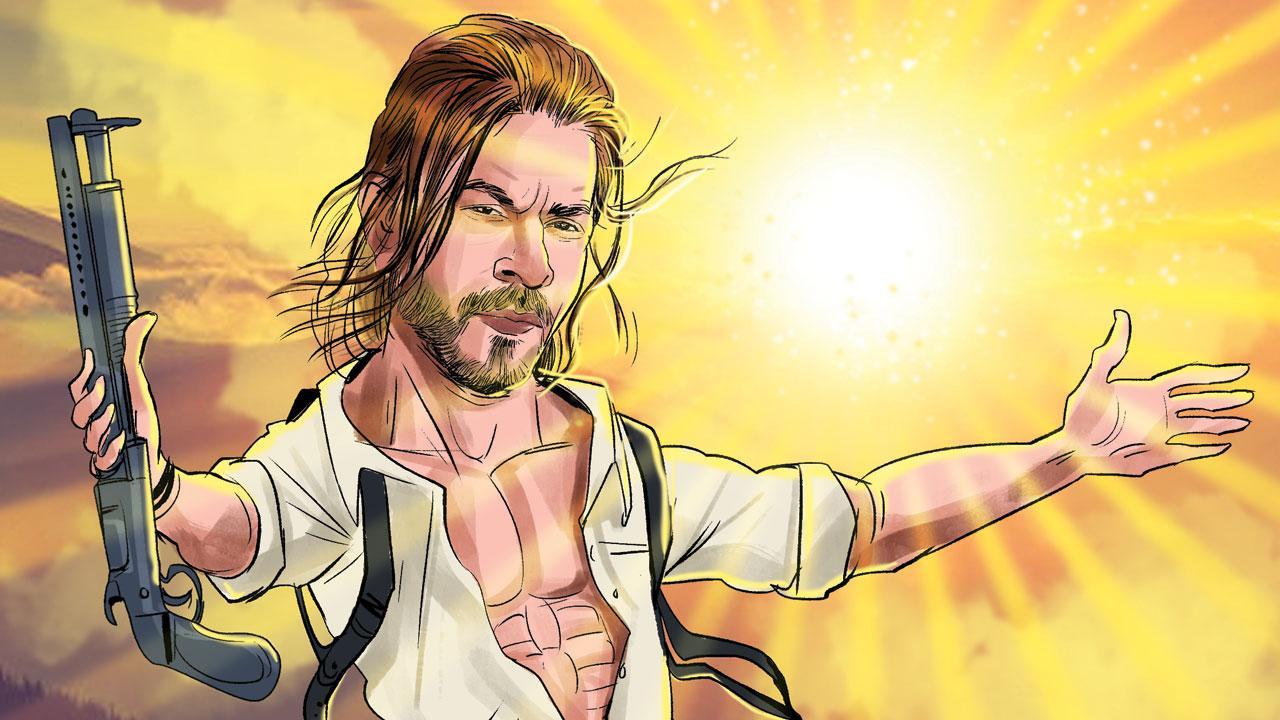 Illustration/Uday Mohite

We wrapped the filming of Pune Highway two nights ago—a shoot that took us to the bylanes of Bandra, the outdoors of Bhor and Satara and the interiors of Madh Island. 
Having just finished the shooting schedule after a gruelling 40 days, certain conclusions have formed in my head. Cinema is perhaps the most challenging of art forms, the stress is moment to moment. Sometimes you think, cinema is the fine art of managing the small things, at other times, it's the science of minimising mistakes. The big picture is always staying in the moment while you tell your story visually, at others, as your director of cinematography, tracks his camera slowly into the face of your actor, and you joyfully yell, 'Cut… got it!". You know, that's a moment of magic captured on celluloid, but at all times, especially for a first-timer like me, it is a journey, a voyage that begins with 120 scenes of a "Final Draft" page, to the final shot, on an editing table.
ADVERTISEMENT
Viewers see the end result, and often annoyingly, are quick to judge, with their five -minute reviews.
"The movie was shit", "the film was nothing to write home about", "a strictly one-time watch", "cheee, I walked out halfway"… I know one thing, I am never going to utter those words again.
The incredible skill required to commandeer 300 people working towards a common goal—300 people looking to you for an answer… eight hours a day.
Also Read: Goodbye Shadow Captain
Frankly you never, ever truly know how hard movie making is, till you've made your own film. There is nothing more fatiguing… though deeply gratifying, deeply satisfying.
And while we rejoiced last night, post pack-up, shedding some tears over the beers, the cast chatted to Bugs Bhargava and me about the edit, excited to see the end result, were we exploring a cinema release, or were streaming platforms interested, were we thinking of the festival circuit. The weary crew relaxed, taking selfies, resting their exhausted limbs, they whispered to each news about Pathaan, and the film's remarkable box office returns—Rs 200 crores in two days.
And I laughed to myself, in some ways Pune Highway was no different from Pathaan, in that moment a few things were equal. That very morning, a 7 am to 7 pm shift, the sunlight had vanished by 5.30 pm, we lost a priceless 90 minutes, the Lord above doesn't distinguish between movies. "It's winter, dudes, the lights gotta go".
And I thought about the futile nonsense that was the "boycott culture", now thankfully a thing of the past.
I won't lie… I'm not a consistent fan of King Khan's acting… the faces he makes masquerading as emotion, the trembling lips, the mannerisms. Is there a bigger, more likeable figure in this nation? The last four years, he's seen real "shit", he's  been at the receiving end of every aspect of the new toxic India, conceited ministers seeking to stifle him, his quiet graciousness offset by his chest-thumping hubris, mindless marauding mobs on  burning sprees.
In my book, Shah Rukh's transcended filmstar-hood—  unlike all his contemporaries, there is only one real Badshah of Bollywood. 
Today he's gone from "Zero" to hero.
And you sense he's primarily alone… but never aloof, fighting forces who attempt to pull him down, arrest his son, burn his posters, ban his films, scrutinise him. 
The fickleness of fandom.
On my way home, I stop by SRK's home, just stand opposite Mannat, just to feel the buzz, absorb the frenzy, soak in the  success of  a boy with dimples who came to Mumbai to find work and hit an insane jackpot.
In a way, SRK is the real Bharat Jodo.
Well done Pathaan, gotta say it dude, well done.
Rahul daCunha is an adman, theatre director/playwright, photographer and traveller. Reach him at rahul.dacunha@mid-day.com