Reports stated that people at different locations were found tampering with milk pouches by adding water to pasteurised milk and repacking the pouches. Around 10 samples of different brands have been collected for quality testing and analysis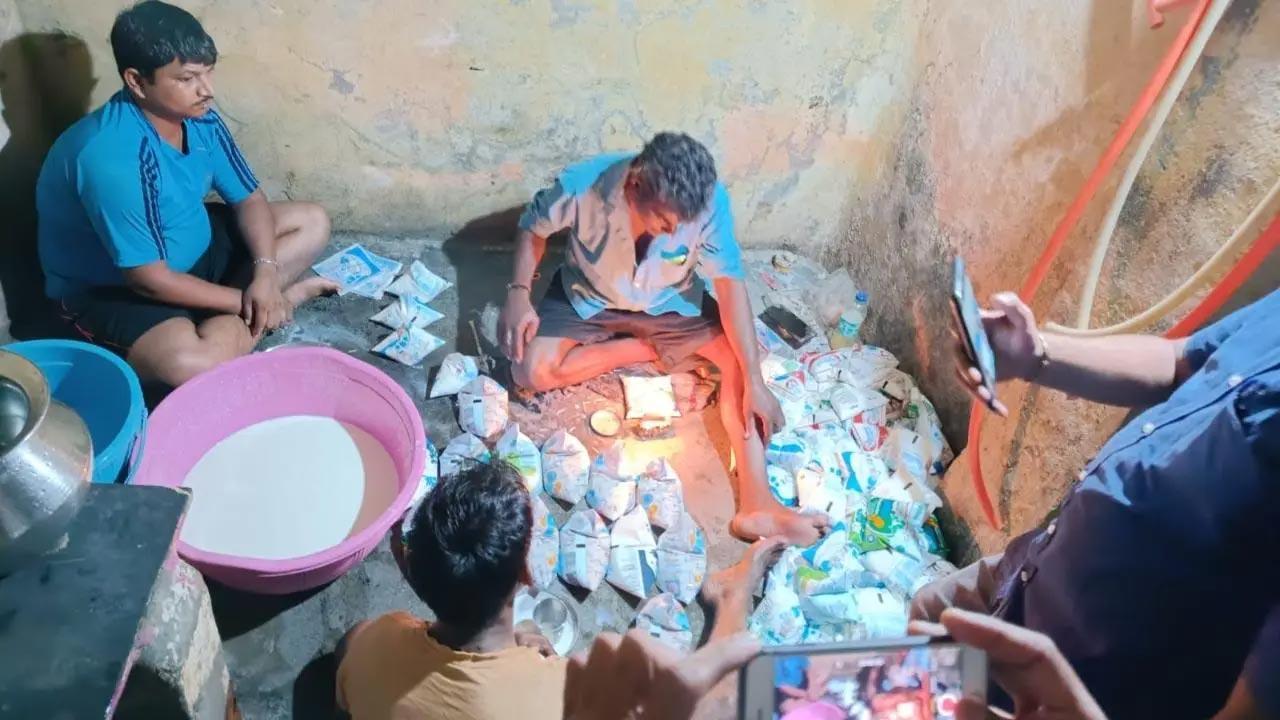 According to the FDA officials, during the inspection, they found tampered milk pouches of around 807 litres of milk worth Rs 45,852. Pic/FDA Maharashtra
A raid was conducted recently with an aim to keep a check on milk adulteration. According to the Food and Drug Administration (FDA) officials, during the inspection, they found tampered milk pouches of around 807 litres of milk worth Rs 45,852.
Reports stated that people at different locations were found tampering with milk pouches by adding water to pasteurised milk and repacking the pouches. Around 10 samples of different brands have been collected for quality testing and analysis.
This is only an excerpt from a report about FDA efforts to nip adulteration. What is interesting is that they say to keep a check on adulteration; this itself should be a red flag as it means adulteration exists. Raids are done to keep a check on it. Surprise raids, and harsh punishment is the way ahead to stamp out adulteration in food and all items under the FDA umbrella. That is handling the problem on an official level. 
On an individual level, officials stated in reports that there are certain factors consumers need to see while buying milk products. When buying milk from the shops, the milk should be cold/room temperature, stitches should be zigzagged and sealed. One official has stated that all four corners should be pointing outwards.
The consumers can also look for the name of the manufacturer on the pouch, the MRP must be visible, the type of milk must be mentioned on the packet, the expiry date must be mentioned and the FSSAI licence number must be written on the packet.
We at times see some paper or a label stuck on to packets to deliberately obscure such information. Be alert to such tricks designed to pull the wool over our eyes and desist from purchasing these products if there is a doubt, or do not hesitate to check with the shopkeeper. Tackling adulteration needs a two-pronged approach, that of those in charge and educated, aware consumers too.