Turkey's justice minister Bekir Bozdag says police have detained 18 people in connection with a foiled attack at courthouse in the western city of Izmir that killed a policeman and a courthouse employee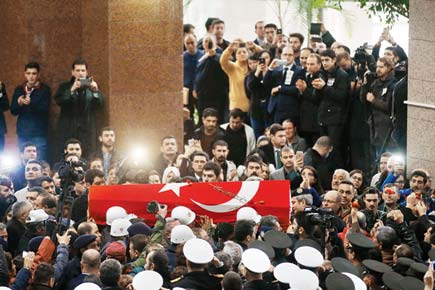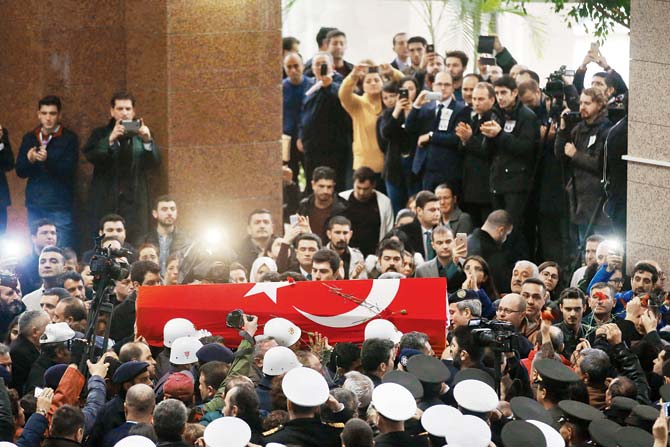 A coffin is carried during the funeral ceremony of Turkish police officer Fethi Sekin and courthouse officer Musa Can, who were killed in Izmir on Thursday. Pic/AFP
Izmir: Turkey's justice minister Bekir Bozdag says police have detained 18 people in connection with a foiled attack at courthouse in the western city of Izmir that killed a policeman and a courthouse employee.
The two assailants were also shot dead in Thursday's incident after they detonated an explosives-laden vehicle at a roadblock and engaged in a shootout with police. The attackers were armed with automatic rifles, rocket launchers and hand grenades.
Bozdag said yesterday that authorities had "no doubt" that the outlawed Kurdistan Workers' Party, or PKK, "gave the orders" for the attack. He was speaking at a memorial service for the slain police officer, who is believed to have thwarted a larger attack.