On the day of the crucial EU referendum, rains swamped London and southeast England attempting to threaten the turnout but that didn't deter the voters' spirit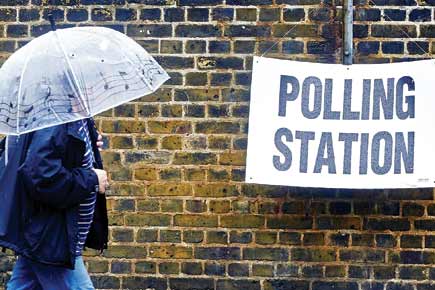 London: Despite torrential rains in London and southeast England, voters headed to polls on Thursday to cast their ballots in a historic referendum on whether Britain should remain in or exit from the European Union (EU).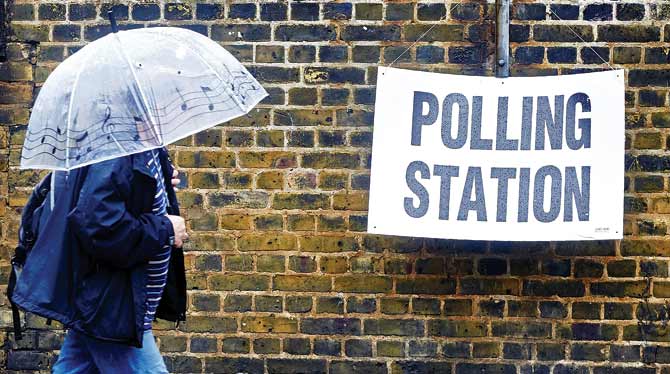 A man shelters from the rain as he arrives at a polling station in London yesterday. Pic/AFP
Torrential rains swamped the British capital as polling stations opened at 7 am. Flood warnings were issued for parts of London and Essex as parts of the capital were expected to see a month's rainfall in a matter of hours — voting in the referendum continued till 10 p.m.
An estimated 46,499,537 people — a record number for a British poll — were entitled to take part in the vote. British citizens living abroad have already cast their vote by mail.
Unlike at a general election, when MPs only need to win a majority in their constituency to win the seat, every vote counts in this referendum.
According to the Electoral Commission, the results will come in during a frantic three-hour period on Friday, between 4 a.m and 7 a.m.
The Electoral Commission is forecasting that turnout could be as high as 80 per cent (significantly more than the 66 per cent who voted in last year's General Election).