Australian mother and her two sons surface from scuba dive only to find that the boat they had arrived in had left without them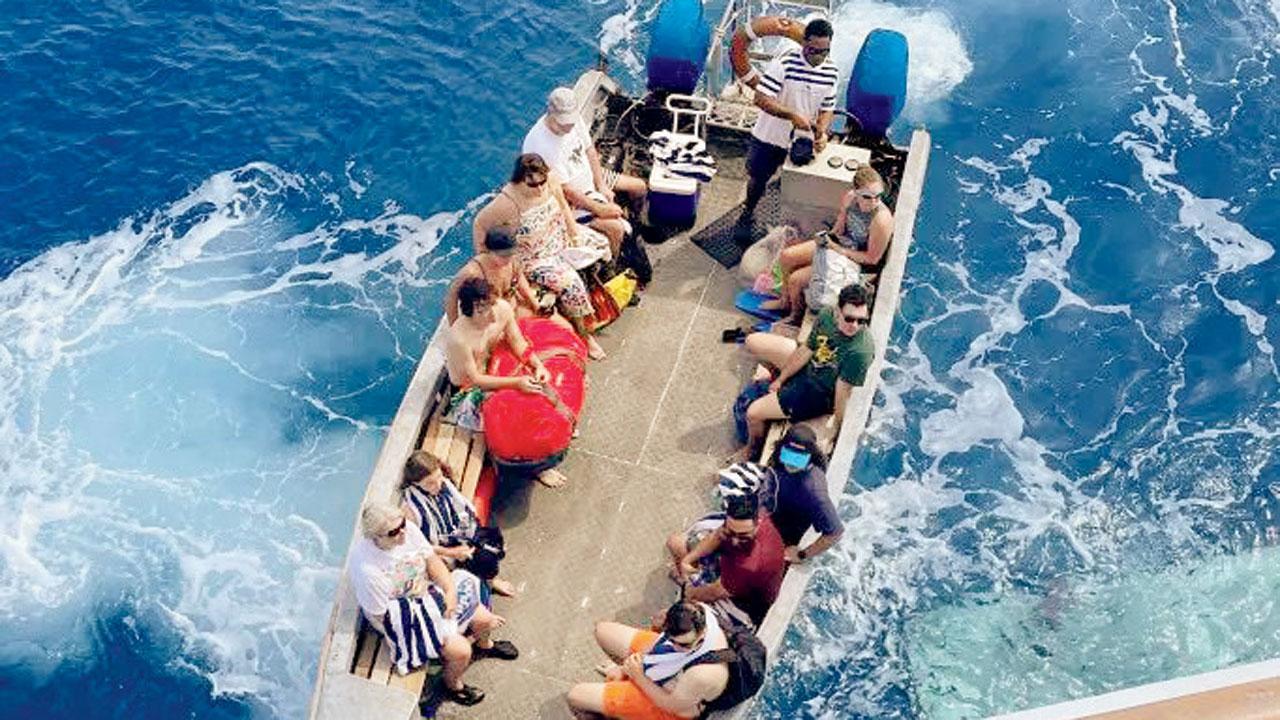 The dive boat that came to their rescue after almost an hour. Pics/Justine Clark
Justine Clark, an Australian scuba diver with 30 years of experience, along with her sons, Max, 20, and Felix, 18, booked an afternoon dive at an offshore site called The Supermarket, Fiji Islands, on August 14. The entire situation took a scary turn when their dive boat went missing, leaving them with nearly no means to reach the surface.
"We travelled into an approaching storm and out in open waters in what appeared to be a large channel about 20 kilometres from the island. No tender boat was visible on the surface, the swell was two metres, it was dark with grey clouds and high wind," stated Clark.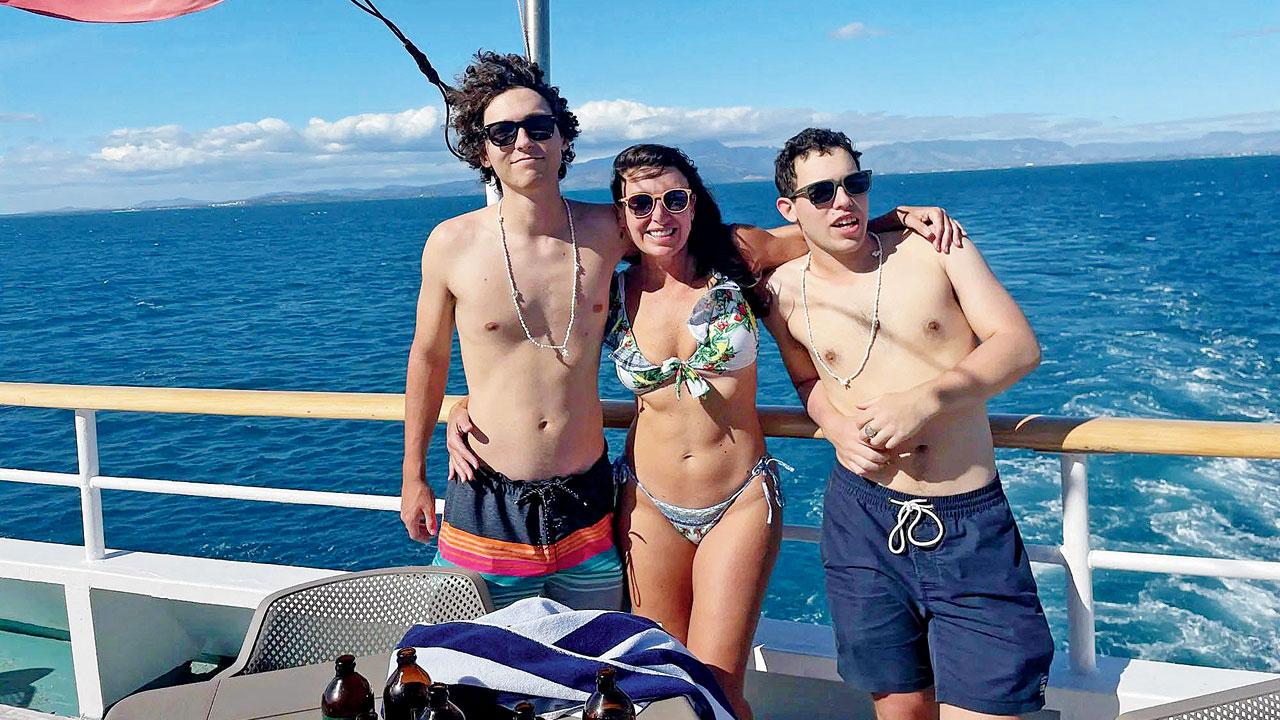 The dive party Clark booked included an English tourist and the divemaster, who worked for Viti Water Sports, a company subcontracted by Captain Cook Cruises. When they reached the surface, the divemaster told Clark that this had never happened in his 27 years of experience. "He apologised and told me he was so scared and he had radioed the captain that he lost us," Clark said.
It was a garbage collector picking up on rubbish in the ocean who came to the rescue of the mother-son trio. After a regulation drift dive of about 40 minutes, the diver was able to surface with her sons. "I can't express how concerned I was for everyone's health, and the sense of determination I had to reach the island in a calm manner," said Clark. She also added that the captain apologised to them. The company said the situation was unprecedented and that a full internal review had  been undertaken.
20 km
The distance between the island shore and the point where the trio found themselves stranded
Mom: 1, NYU: 0
Westchester mom wins the fight to allow 'banned' tot on campus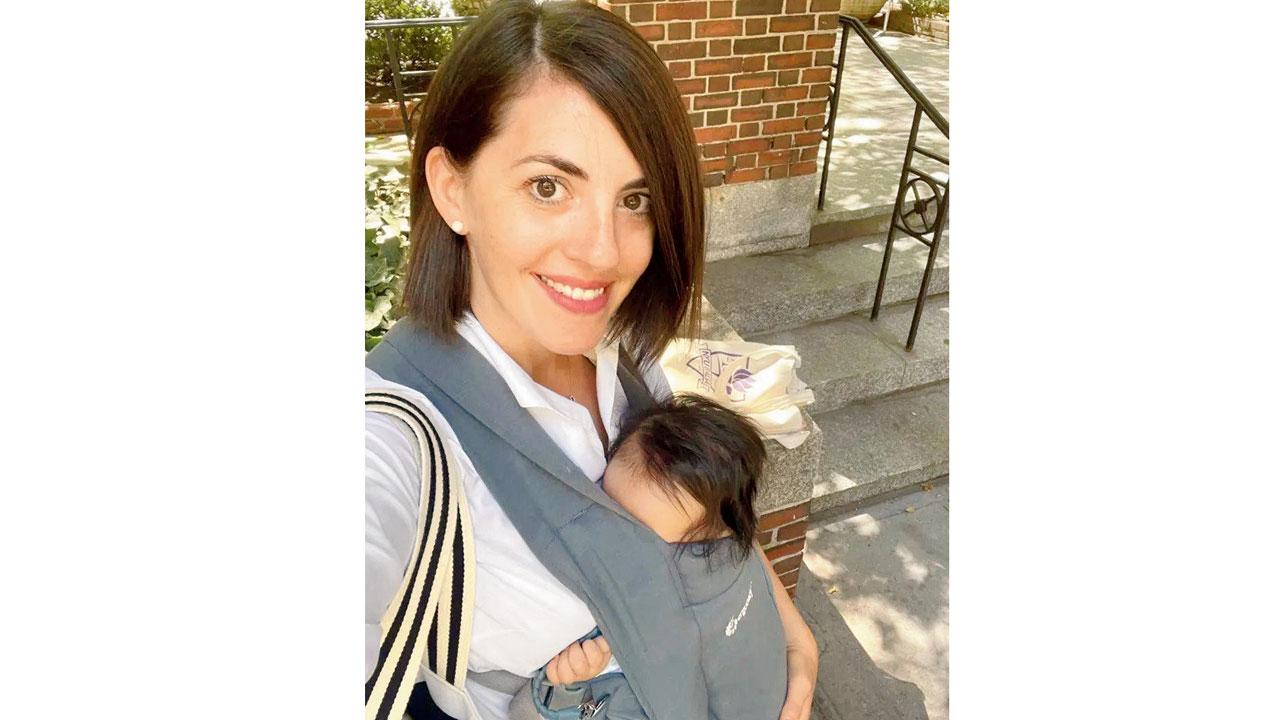 Mother of three Devorah Neiger who is also a second-year law student pleaded with the New York Univeristy (NYU) officials for weeks to allow her three-month-old son onto campus so that she can breastfeed him between classes. But her request was shooed away with the response stating that only vaccinated guests ages five and older can enter the NYU building. Neiger is enrolled in four courses at NYU, which requires her to attend lectures five days a week. On a regular basis, she had her baby and the vaccinated nanny wait in an empty space on campus until she could squeeze in a quick feeding session. Even that came to the institute's notice which sent her a warning.
This is what your dog wants to hear...
... and that word is 'treat'. They want to hear it more than they would want to hear their own name ever. According to a recent poll conducted amongst 2,000 dog owners in the USA, 53 per cent said that their dogs have their tails wagging with utter excitement hearing the noise of a treat container being opened, and also by the words like 'treat' and 'cookies'.  Pet food company Clif Pet conducted this poll.
She has seen it all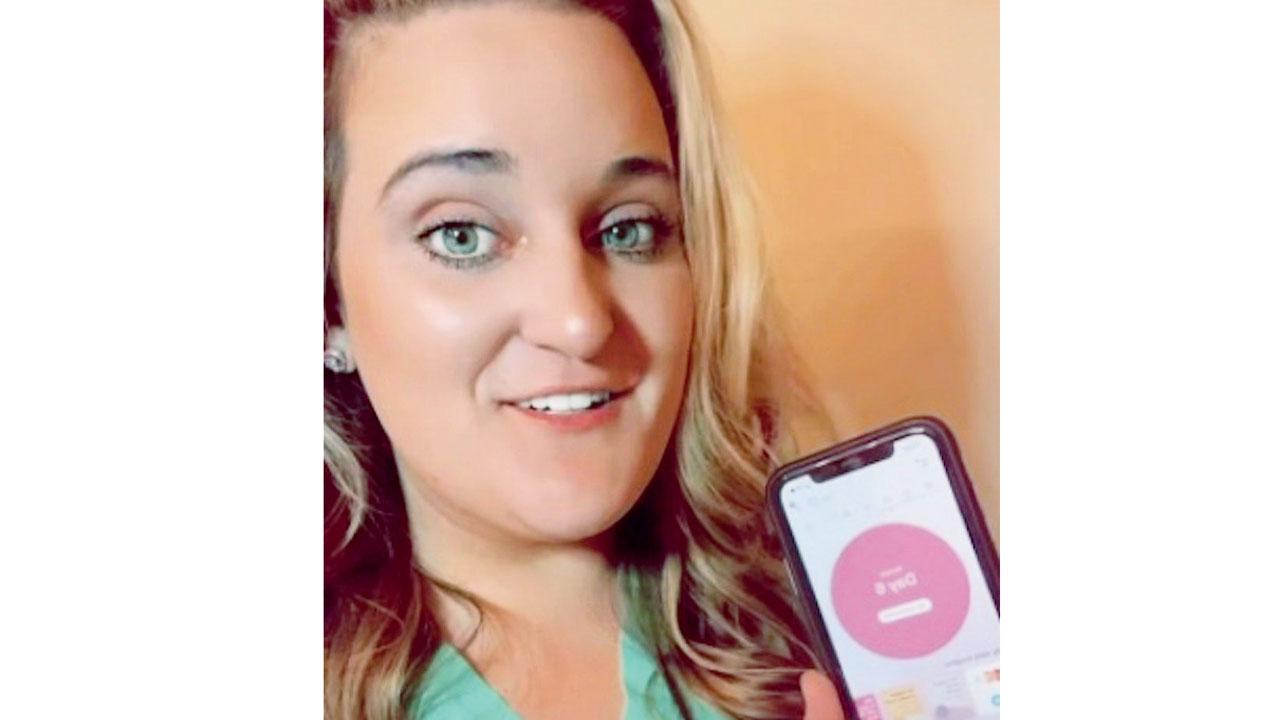 Labour and delivery nurse Holly, who goes by @hollyd_rn on TikTok, turned bizarre statements stated by the men whose wives and girlfriends have been in labour lately into 'inspirational quotes'. The video has garnered over 10 million views. A few quotes like "sew an extra stitch down there for me doc", "we want everything just the way it was before" were on display.
He pierced his lung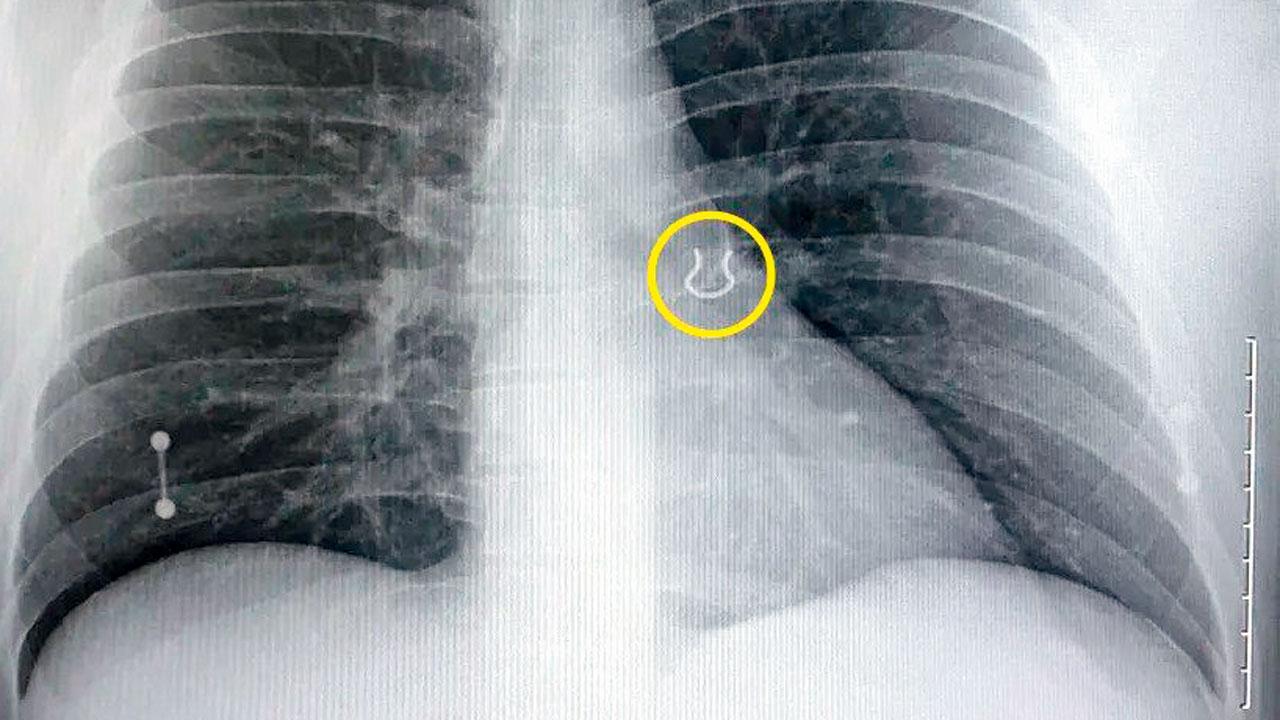 Ohio resident Joey Lykins, who happened to lose his septum nose-ring five years ago, found it inside his left lung. The revelation left the 35-year-old horrified. "The day I lost it, I literally looked for it everywhere. At one point, I even thought that I swallowed it," he stated.
'You are unlucky for us'
The manager of an unnamed company situated in Shenzhen, China has been allegedly rejecting applicants because their boss believes that people who have '5' as the fifth digit in their phone number would be unlucky for the company.  If they pleaded to be hired, they were told to change their phone numbers.
Caught red-painted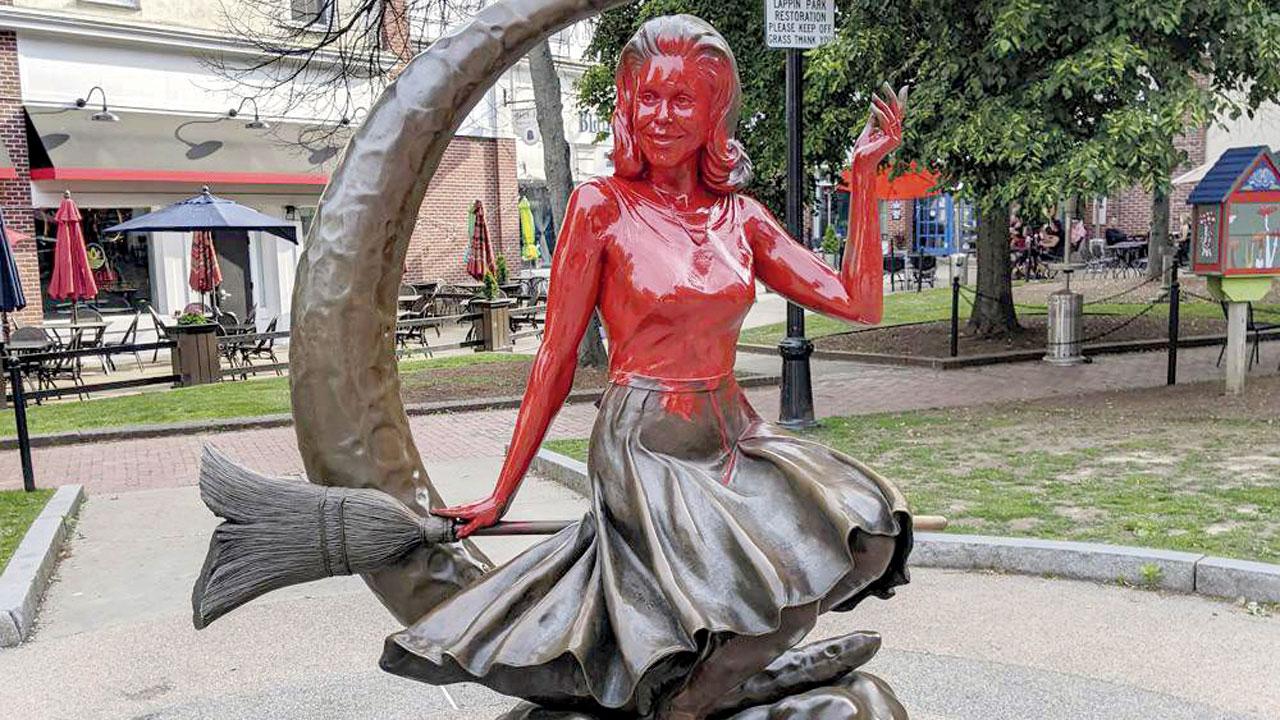 An unnamed 32-year-old man from Salem, Massachusetts, red-painted 'Bewitched', a statue of the actress Elizabeth Montgomery named after the 1960s sitcom she played the lead role in . His lawyer stated he did so because he was going through a rough time. The man has been sentenced to 18 months of probation.