In a nasty video that has gone viral, two men heading got into a wild fistfight on a plane from Tokyo to Los Angeles in what can be called as another example of 'plane rage'. Watch video here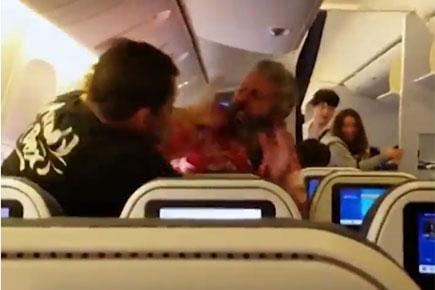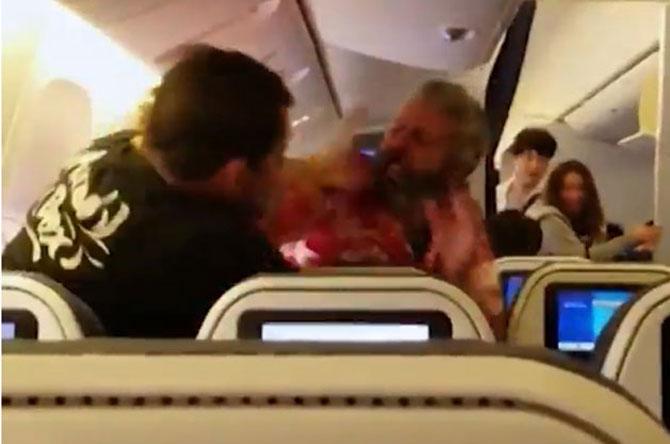 Screengrab of the video
In a nasty video that has gone viral, two men heading got into a wild fistfight on a plane from Tokyo to Los Angeles in what can be called as another example of 'plane rage'.
All Nippon Airways (ANA) Flight 6 was waiting to take off from Narita airport on Monday when the fight broke out. An airport police officer said the suspect, an American in his 40s, was being held on suspicion of injuring an ANA employee.
The American has been detained in Tokyo.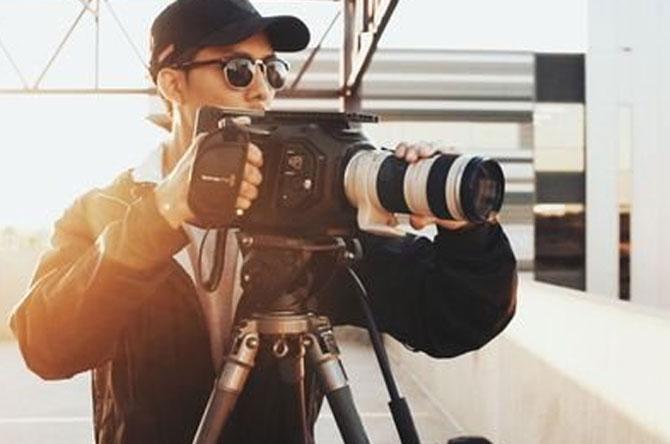 Corey Hour
The video was shot by Corey Hour, a Phoenix-based videographer. The video shows a man clad in a red floral shirt punching another man and then evading a female flight attendant who attempted to calm him. The rest was was just a big physical volleys of blows.
Corey, said that he was the one who stepped in to stop the fight.
Nobody, not even Corey knows the reason for brawl, "No one provoked him - he was cool up until a few minutes before he started hitting the guy. He started verbally abusing and intimidating people. Nothing triggered him, it just happened," he told CNN.
So, 10 minutes before take off a passenger starts a huge fight in his row. I get in between him and flight attendants, but he won't 1v1 me.

— Corey Hour (@CoreyHour) May 1, 2017
He yells, "You think I'm crazy? What about the government!" Then exits the plane. 1.5 hours later and we finally take off. ðÂu00c2u009fÂu00c2u0098´ jfc

— Corey Hour (@CoreyHour) May 1, 2017
For the record ANA staff and passengers handled the situation with grace and respect. They did the best they could to diffuse the situation.

— Corey Hour (@CoreyHour) May 2, 2017
The video ended when I stepped in & confronted the man in the red shirt. I told him to leave and squared up with him, he backed down n left.

— Corey Hour (@CoreyHour) May 2, 2017
As of now and after speaking with the other passengers the motive for why he did this is still UNKNOWN. None of us have any idea why at all.

— Corey Hour (@CoreyHour) May 2, 2017
The incident came after last month's viral video of of an Asian doctor being dragged from a United Airlines flight at Chicago after he refused to give up his seat to make room for crew members.
Watch video here
Video captures fistfight on Los Angeles-bound flight after a passenger became enraged and began throwing punches https://t.co/23fbE86RiO pic.twitter.com/ia73YwDR60

— CNN (@CNN) May 2, 2017