All-rounder Shams Mulani, middle-order batsman Sarfaraz Khan, leggie Prashant Solanki and medium pacer-batter Sairaj Patil have tested positive and were at the airport before deciding the next course of action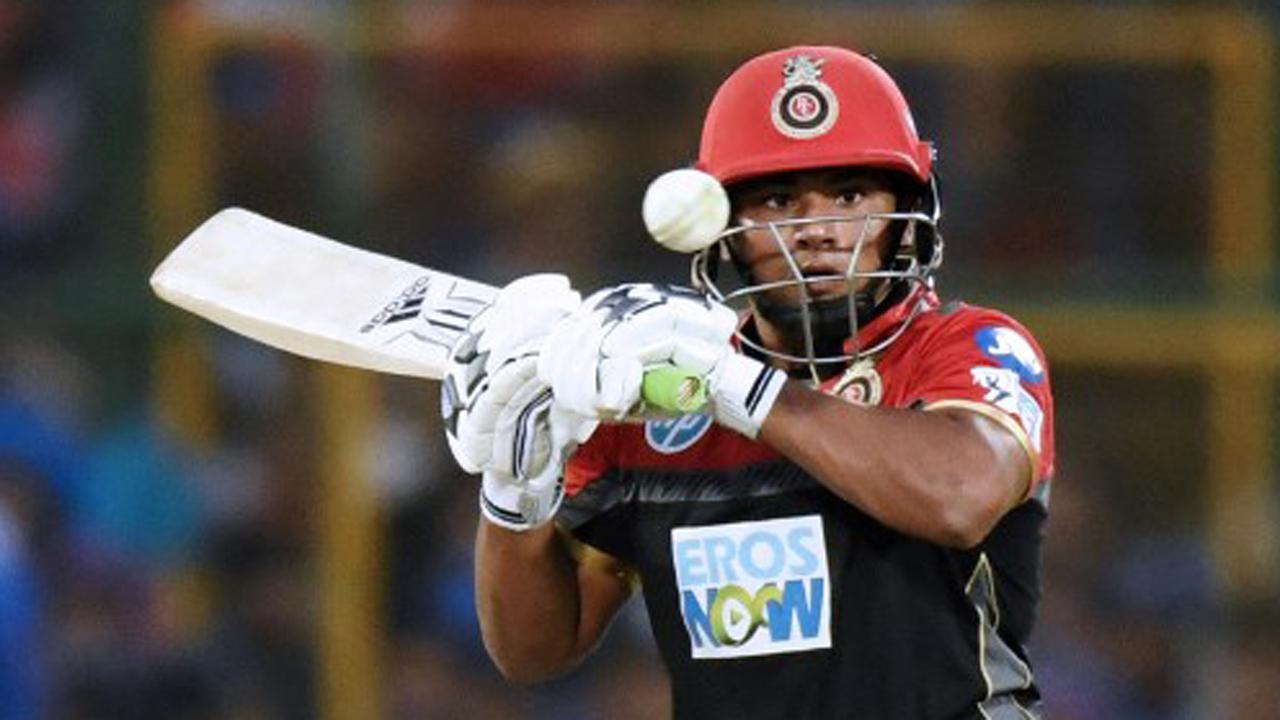 Sarfaraz Khan. Picture/ AFP
Four Mumbai cricketers on Wednesday morning were sent back home from Mumbai's domestic airport after testing positive for Coronavirus. 
The 20-member Mumbai team, led by India Test vice-captain Ajinkya Rahane, were all set to depart to Guwahati where they will participate in the Syed Mushtaq Ali T20 tournament from November 4.
ADVERTISEMENT
The players who tested negative were allowed to board the flight, but the four players, who tested positive, were barred from the T2 Terminal first checkpoint where screening of passengers is conducted. 
All-rounder Shams Mulani, middle-order batsman Sarfaraz Khan, leggie Prashant Solanki and medium pacer-batter Sairaj Patil have tested positive and were at the airport before deciding the next course of action. 
It is understood that the team were not in a bio-secure bubble. However, mandatory body temperature checks were conducted whenever the team members assembled for training and practice. RT-PCR tests were conducted on Tuesday. 
As per protocol, these four players would only be allowed to fly to Guwahati once they return negative. They may not be allowed to immediately join the team upon arrival, it is understood. 
It is learnt that one player had mild fever a couple of days ago but showed no other symptoms of COVID-19. 
The Mumbai team recently trained with the National Security Guard (NSG) commandos. To break the routine, the team members were often taken to the beach for fitness training. 
Also Read: Betting companies can buy IPL team, tweets Lalit Modi; CVC Capital under scanner