Gautam Gambhir also talked about his experience of playing Pakistan and sledging in those matches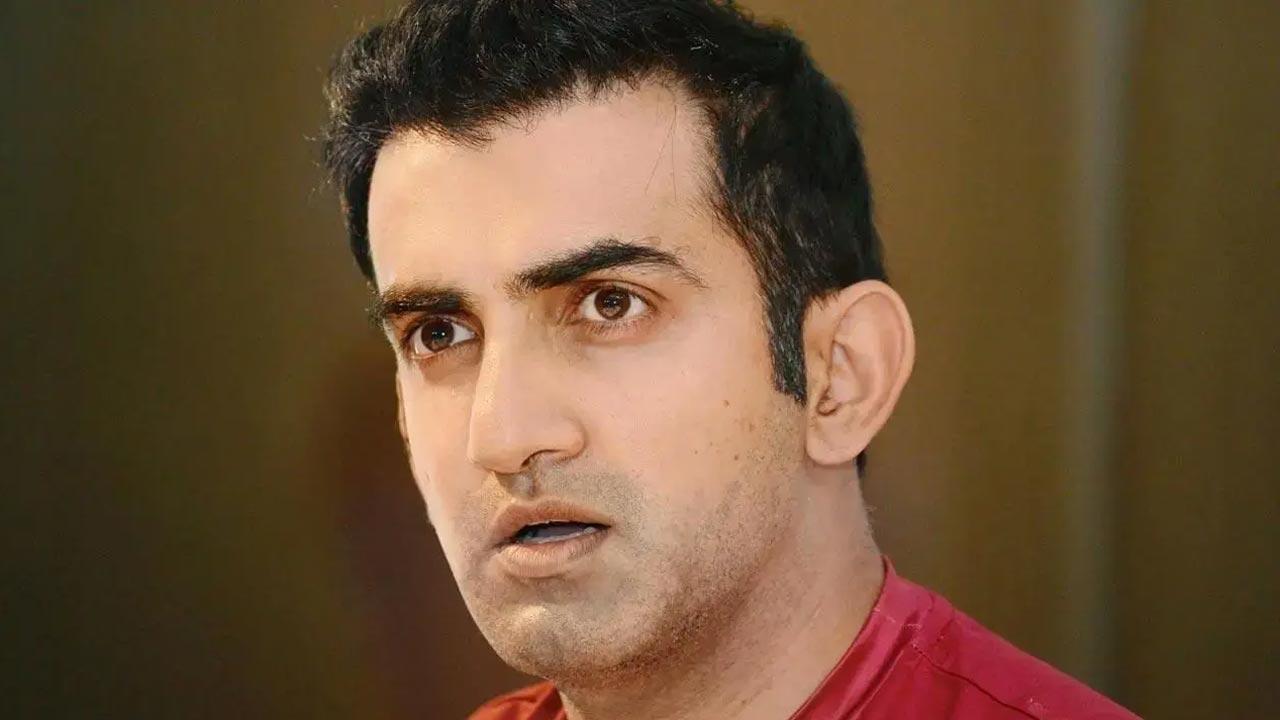 Gautam Gambhir. Pic/AFP
Listen to this article
Gautam Gambhir says sledging and game face are necessary inside the cricket field
x
With franchise cricket resulting in players from different countries playing together, players are losing their aggression as they feel friendly towards players from rival countries.
Sparks are sure to fly when archrivals like India and Pakistan or England and Australia cross swords in the field. 
ADVERTISEMENT
However, even in these 'friendly' times, former India opener Gautam Gambhir says the feeling of friendship with opponent teams should be left outside the field. He said he never had a friendly banter with players from rival teams.
"Friendship with opponent teams should always stay outside of the field. This trend has now started with the emergence of franchise cricket formats. I have never experienced on-field friendly banter, or friendly gestures with opponents during my time. Even during friendly conversations with opponents, we had aggression in our eyes because we were playing to win for our country," Gambhir told Star Sports, expressing his opinion on sledging and having a game face during a match, saying there should always be aggression between the players inside the field.
"Feel free to be friends after those 6 hours with opponent players, but the 6-7 hours on the field are very important because at that time it's not just about you or the jersey you are wearing - you are representing 140 crore Indians at that time.
Gambhir also talked about his experience of playing Pakistan and sledging in those matches.
"Whenever it comes to me, you show Shahid Afridi, Kamran Akmal, (Shane) Watson but people have sledged me a lot too. It is not only me who has sledged, many fast bowlers have sledged me and even done so in domestic cricket. And there is nothing wrong with that, here humans are playing and not robots. 
Also read: Golf: Diksha Dagar keeps lead after two rounds in the Irish Open
"Now this new trend is coming where debates are going on on sledging, what is the need of that? You can sledge but don't get personal with others. Sledging should be done to a limit where you are not involving any family member and not speaking personal things to the other. There's nothing wrong with banter; you've done it, you've received it; you've been to Australia, you've played against Pakistan; there's nothing wrong with it," said Gambhir. 
"Many may not agree with me on this; but I still don't believe in this camaraderie that we see on the field, while playing against any team, I am against it. You can be friends after 7-8 hours but when you're playing, you should have your game face on.
"Game face is very important because there is a child sitting at home who is very emotionally connected to this game: to them, it matters if India wins or loses. So a player can have a game face for 7-8 hours at least whenever they go to play," he said.
Tune in to the Asia Cup 2023, streaming free on mobile on Disney+ Hotstar, and broadcast on Star Sports Network.
(With IANS inputs)
"Exciting news! Mid-day is now on WhatsApp Channels

Subscribe today by clicking the link and stay updated with the latest news!"
Click here! Do you think there has been a recent rise in cold-blooded murders?