Having not scored an ODI hundred for more than three years, Virat Kohli cracks his third in four games as India beat Sri Lanka by a mammoth 317 runs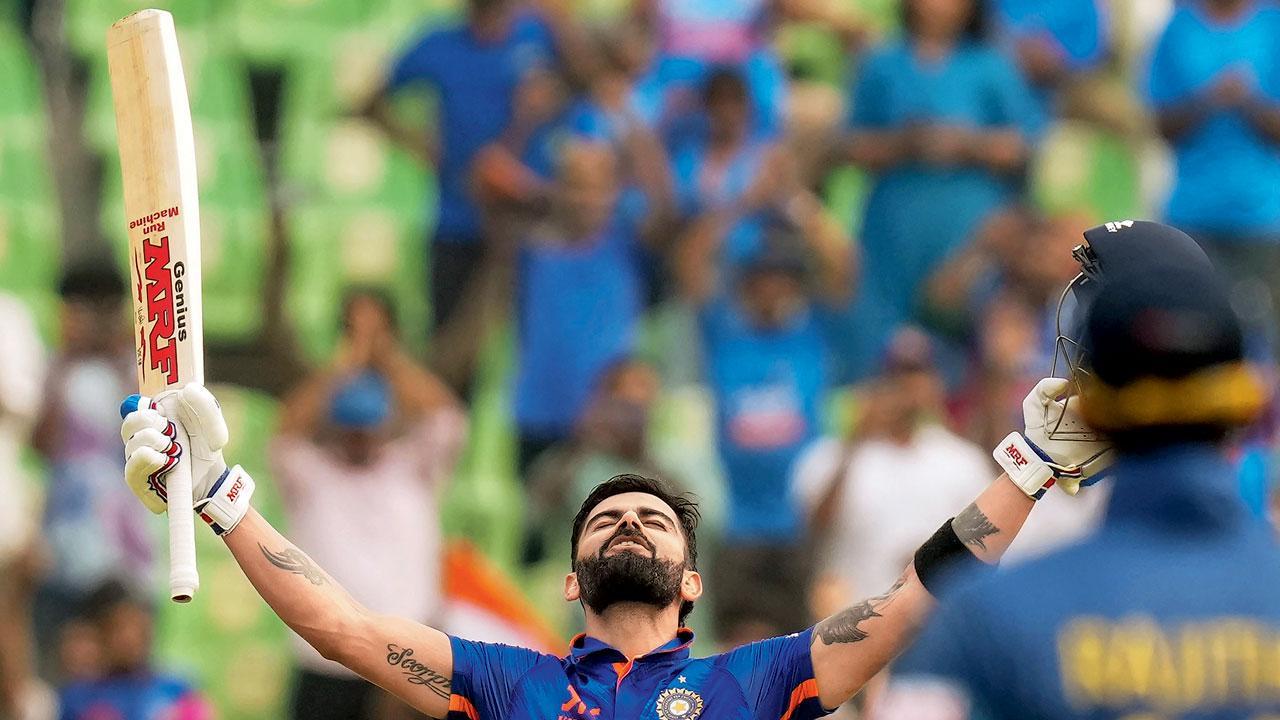 India's Virat Kohli celebrates his century in the third ODI v SL at Thiruvananthapuram yesterday. Pic/PTI
It had taken Virat Kohli 1,020 days to move from international century No.70 to 71. Once he broke that long drought at the T20 Asia Cup in Dubai last September, he has been on a mission to make up for lost time.
A fourth hundred in the last 131 days, an astonishing effort where he went from fluent accumulator to unfettered destroyer in the bat of an eyelid, consigned Sri Lanka to the heaviest ever One-Day International defeat, in the final game of the three-match series on Sunday. Already holding a winning 2-0 lead, India rode on Kohli's mesmeric unbeaten 166, a languid second 50-over ton by Shubman Gill and a stunning four-wicket burst with the new ball by Mohammed Siraj to crush the hapless visitors by 317 runs at the Greenfield International Stadium.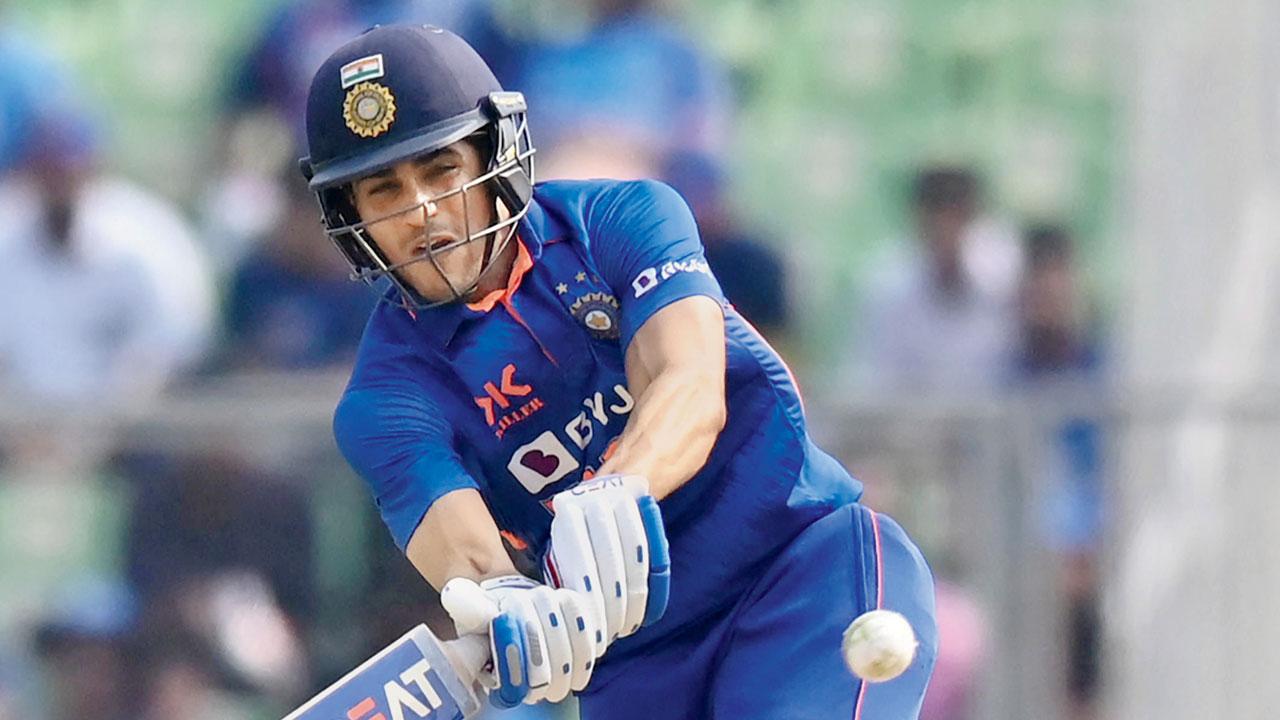 Shubman Gill en route his 116 against Sri Lanka. Pic/AFP
It was a day when nothing went right for the Lankans, starting with the toss. Rohit Sharma chose to bat in the belief that the dry surface would bring his three-pronged spin attack—Washington Sundar came in for Umran Malik—into play, and set the tone for his team's mammoth 390 for five with a 95-run opening stand with Gill.
Also Read: Virat Kohli, Sachin Tendulkar wish Team India good luck ahead of Hockey World Cup opener
Virat cuts loose after fifty
Gill fired in fits and starts, interspersing a burst of boundaries with long periods of inactivity. Kohli had no such issues, beginning with three fours in his first seven deliveries, ticking the strike over without breaking sweat and then cutting loose on reaching his century, off 86 deliveries. He went from 100 to 150 in just 20 deliveries, and by the end had smashed 14 fours and eight sixes in a memorable exhibition of stroke-making that was at once aesthetic and muscular without appearing so.
Horrible collision
Kohli's third ton in his last four ODI innings was only delayed by a horrible boundary-line collision between the Sri Lankans drafted in for this game—Ashen Bandara and Jeffrey Vandersay. They came together in an unsuccessful attempt to prevent a four at deep backward square, Bandara's right knee crashing into Vandersay's head. After several moments of anxiety, both were stretchered off. Vandersay's concussion allowed Dunith Wellalage to come as a sub; both he and Bandara were rushed to hospital for scans whose results are awaited.
Once India had erected a mountain, a disappointingly sparse crowd waited to see how Sri Lanka would respond. They could scarcely believe what unfolded as Siraj, moving the ball both ways with erect and scrambled seam, was relentless during a first spell of 7-0-20-4. That his career-best figures, Gill's pleasing effort and Sri Lanka's capitulation for 73 would remain footnotes had long before been ensured by the genius of Kohli, back at his best in white-ball cricket.