Ahead of todays match against KKR, Rajasthan Royals lead assistant coach Trevor Penney backs skipper Sanju to come good after flopping since century in first match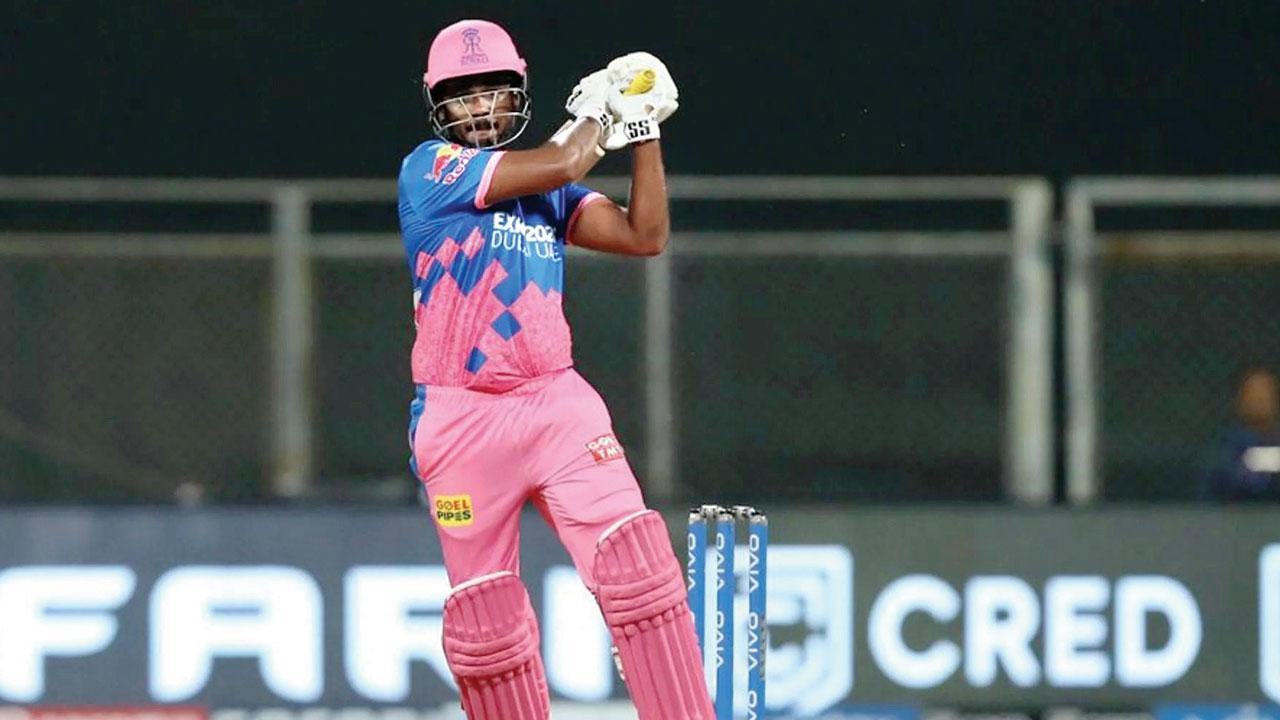 Rajasthan Royals skipper Sanju Samson during his 119 against Punjab Kings at Wankhede earlier this month. Pic/BCCI; IPL
Placed at the bottom of the points table after just one win from four games, IPL-14 hasn't kicked off the way Rajasthan Royals would have wanted to. Their problems of the last season seem to have resurfaced with the top-order not firing and the death overs bowling still struggling.
Today's clash between RR and Kolkata Knight Riders at the Wankhede Stadium will provide an opportunity for both teams to break their losing streak.

Trevor Penney
But before that happens, RR's lead assistant coach Trevor Penney, who has been Team India's fielding coach as well, spoke to mid-day on Friday, dwelling on issues plaguing the inaugural IPL champions and how they plan to fix them.    
Edited excerpts from the interview:
Sanju Samson began with a solid 119 against Punjab Kings, but has fizzled out. How can he be consistent?
He is one of the greatest cricketers, he hits the ball so well. We'd love him to be a bit more consistent, but there are still 10 more games to go and I believe he is going to do well in the next 10 games. He looked good yesterday, hit some really good shots, but he was unfortunate to get the ball that stuck a bit and he hit it to midwicket. I am not concerned about Sanju. He is the captain now and he looks very hungry. I am sure he is gonna fire soon.  
Is too much riding on Chris Morris?
He's been fantastic. At the start of the tournament, he hadn't played much cricket and he had a bit of rustiness in the camp. He is bowling really well now. The Wankhede pitch is really flat, so it is hard to judge. Like yesterday [on Thursday against RCB], it is hard to control death bowling when you don't take any wickets. But he is a massive influence not just on the field but off it as well. We have done well bowling-wise, but our batting hasn't quite fired.
How much did Ben Stokes's injury disrupt RR's plans?
He is irreplaceable because he is one of the best all-rounders in the world. He is an exceptional bowler, a brilliant fielder and his batting is unbelievable. So, yes that was a knock but we will take that in our stride as it is an opportunity for someone else. It is very difficult to replace him and I don't think anyone can. But we still have some very good foreign players...David Miller came in and scored well. So, we are expecting some big things from Davy. He was unfortunate to get a good ball yesterday [against RCB], which can happen. We haven't really hit our 'A' game as yet, but once we do that, we will be very good.
Is losing wickets in the powerplay a concern?
Yes, it's something we have talked about and trying to fix. Obviously, you do not want to lose wickets in the powerplay as it puts too much pressure on the middle-order. That is what is happening.
Death overs bowling remains a problem this year as well...
Our bowling has been good, actually. Most teams have struggled in death bowling at Wankhede as it's a very, very good wicket at the moment. And once the dew comes down, it gets slippy and difficult. No excuses though. All teams are struggling I feel [at the Wankhede]. 
We need to get more runs on the board and then our bowlers can have the freedom to experiment.
RR's Jofra Archer to miss entire IPL
The England and Wales Cricket Board (ECB) on Friday announced that RR's Jofra Archer will not play this IPL. Archer, who underwent a hand surgery, began high intensity bowling this week, but the ECB and Sussex medical teams feel they need to  monitor his progress.