Mumbai Indians and Chennai Super Kings, the former five-time winners and the latter four-time champions, will expectedly spearhead the charge but other seasoned campaigners, all bolstered in the mega auction earlier this year, have the resources to usurp the heavy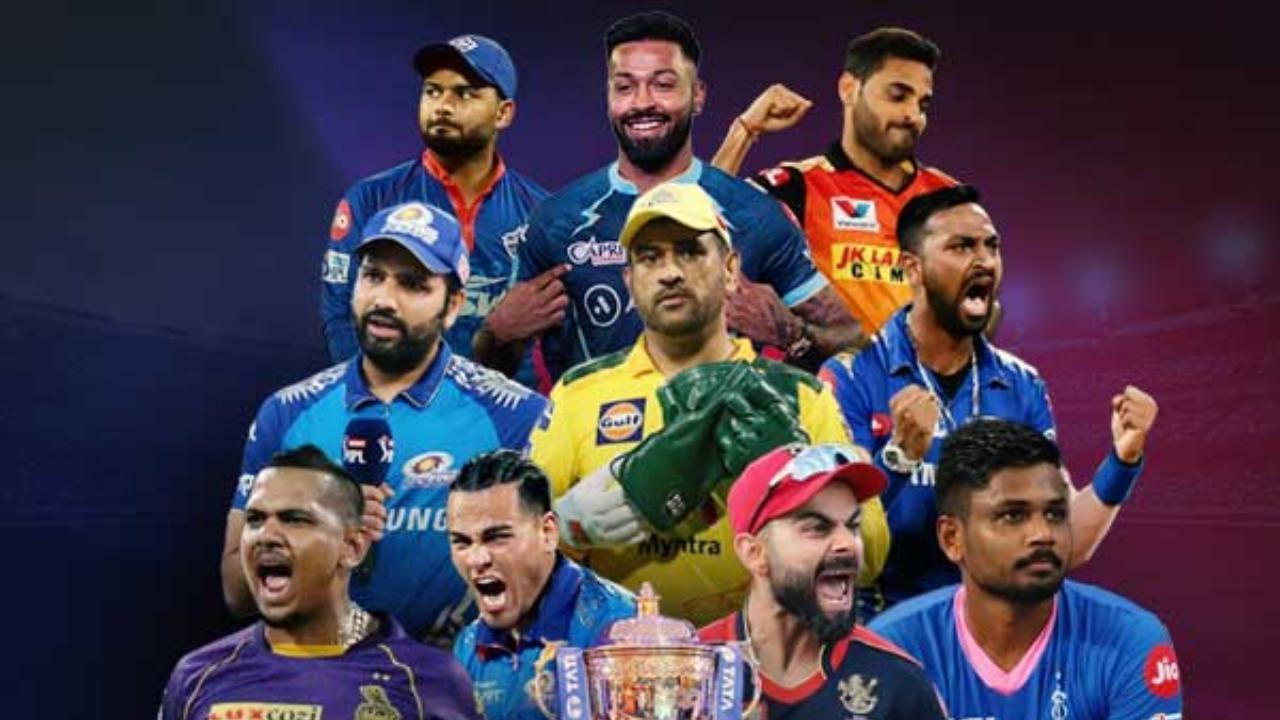 IPL (Pic Courtesy: BCCI/IPL)
A year after Gujarat Titans shook up the established order clinching the Indian Premier League (IPL) title on their debut season, the players are psyched up to reach new heights when the tournament gets underway on March 31. Mumbai Indians and Chennai Super Kings, the former five-time winners and the latter four-time champions, will expectedly spearhead the charge but other seasoned campaigners, all bolstered in the mega auction earlier this year, have the resources to usurp the heavy. 
Can Mumbai and Chennai keep others at bay? It has been, beyond a shadow of a doubt, a campaign to forget for Mumbai Indians, who registered an unwanted record of having lost eight matches in a row last year. One reckons their dismal outing in the mega auction was an initial point of trigger for the impending disaster, the failures of openers Sharma and Ishan only added fuel to the fire. Things have indeed become tougher for the heavyweights, but given their rich experience and ability to identify talent to rise to the occasion, it will be hard for anyone to suppress them.
ADVERTISEMENT
Chennai Super Kings too have faint echoes of a familiar misery. With the surge of 'wonderboy' Ravindra Jadeja and MS Dhoni being cast aside, many a man pondered if India's zestful all-rounder could do any better. From CSK's point of view, there was a clear manifestation of a new era under Jadeja, so it quite cleared the air. And for all CSK fanatics, what else could it be than the passing of the baton. 
Also Read: IPL 2023: MI launch new jersey, share video capturing spirit of Mumbai; Watch
The ever-brightening spark of Jadeja went missing without trace this time around as compared to a strike rate of 145.51 and an average of 75.66 across 12 innings following the team's catastrophic times in 2020. Losing six out of their eight matches was enough to suggest that the side lacked the right mix in all the three components of the game. Days later, came the captaincy reshuffle. Under Dhoni, Chennai managed to win their first game, beating Sunrisers Hyderabad by 13 runs before Virat Kohli & Co. staged an upset against the heavyweights. Much on the expected lines, days later, Mumbai brought the curtains down on CSK's IPL 2022 campaign with a five-wicket win. 
However, Mumbai looks the more balanced unit. They may have to do without the services of 'boom-boom' Bumrah but they made some wise purchases, like they always do, at the auctions and once again boast of a squad that has a perfect blend of youth and experience. CSK look as formidable as ever under 'Thala' Dhoni. The emergence of young talent Ruturaj Gaikwad gives them the spunk at the top and they bat really deep, almost until No. 9. 
Also Read: IPL in Saudi Arabia... why not?
Two-time champions Kolkata and inaugural champions Rajasthan have assembled sturdy squads this season. Delhi may have never had the fortune of lifting the trophy but boast of an explosive top-order coupled with an equally formidable bowling unit. Meanwhile, an uphill task awaits Bangalore whose only source of jubilation came when they finished third in IPL 2022, which was by all means an improvement upon their previous two seasons.
The two new entrants, Gujarat and Lucknow took the tournament by storm, having hit the ground running. Both have experience and depth in batting, flair in spin bowling and strength in pace. Enough to make the opposition tremble with fear.