Amit Mitra, a member of the club where Goswami took her first steps in the game, is not only referring to the pacer's 200-ODI feat, but her drive to get started in cricket way back then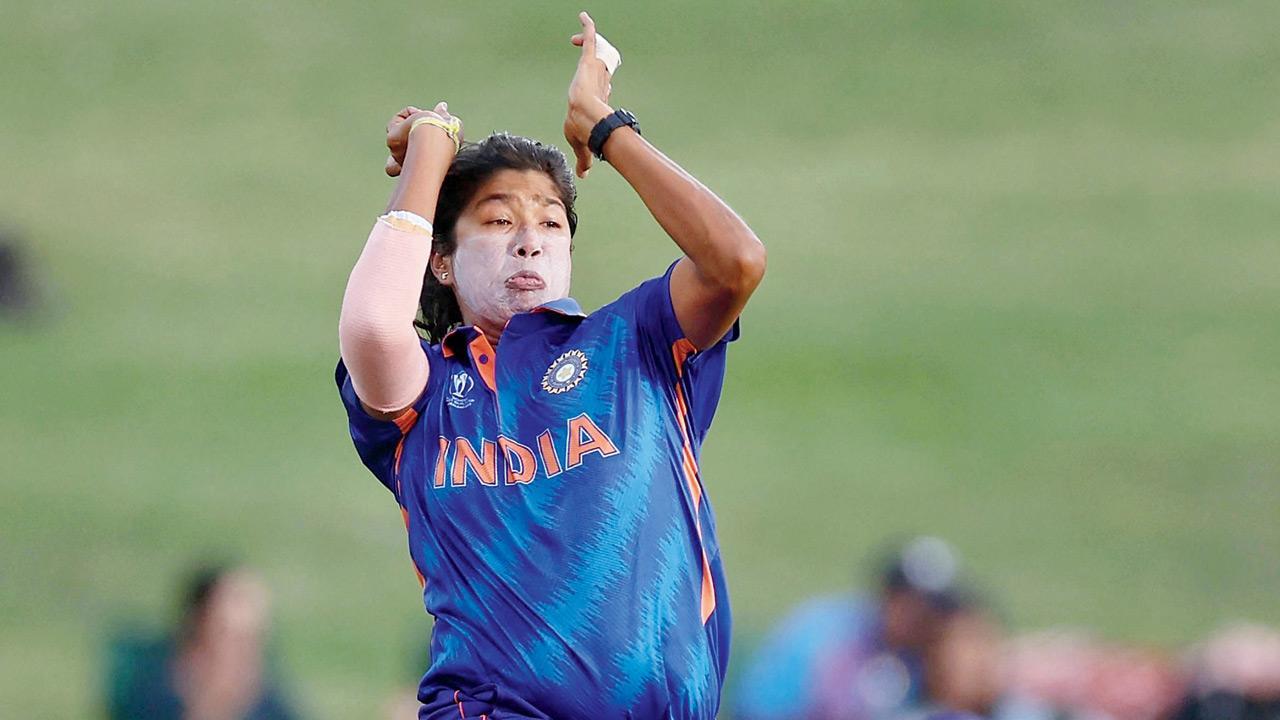 Jhulan Goswami during the World Cup match v WI recently. Pic/AFP
It was not just a momentous occasion for Jhulan Goswami when she became only the second cricketer after Mithali Raj to feature in 200 ODIs on Saturday.  Amit Mitra, a local cricketer in Chakdaha where the Indian pacer first started playing the sport, was in seventh heaven too. Mitra, currently the secretary of Nabin Sangha Cricket Club in Chakdaha, a small town which is a couple of hours away from Kolkata, was thrilled to see Goswami achieve almost everything in her decorated career.
Reaching on a bicycle
Goswami recently became the highest wicket-taker in the ICC women's World Cup. Mitra distinctly remembered Goswami coming for practice on a bicycle.  "She wanted to play with the boys as there were no local girls playing the sport at that time. Initially, we did not allow her to play because we were concerned that she might get injured. 
"We never imagined that a girl from Chakdaha could play for Bengal and then for India. It was simply unthinkable," Mitra remarked about the Chakdaha Express. "She is a role model now for every woman cricketer in India," he added.
Taunts from passengers
However, Goswami's journey wasn't an easy ride. She would have to face taunts from passengers during her daily train rides to Kolkata for net sessions. "The passengers in the train used to taunt her as there was no girl with a cricket kit bag in the jam-packed compartment. Those taunts could not dent Jhulan's spirit though," recalled Mitra.