Fresh honours for city cricket as Vrinda Rathi and Varsha Nagre graduate from scorers to becoming a national-level umpire and match referee respectively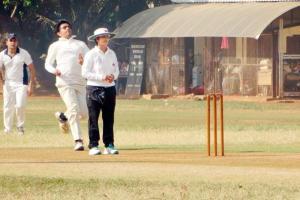 Vrinda Rathi officiates a Dr HD Kanga Cricket League match at the New Hind ground in Matunga last year
Though Mumbai Cricket Association (MCA) is in the news for the controversy concerning the fourth India v West Indies ODI, its two women cricketers-turned-umpires have scored heavily in the umpiring and match refereeing examinations conducted by the Indian cricket board recently. Vrinda Rathi came second in the Level 2 umpiring exams and along with Tamil Nadu's N Janini, becomes the first woman to officiate in men's first-class matches. Varsha Nagre emerged fifth in the Level 2 examination for match referees.
Incidentally, Rathi and Nagre started their journey as scorers together during India's ODI against New Zealand at Wankhede Stadium last year. Rathi, 29, who has represented Mumbai University as a medium pacer, was umpiring inter-school Harris and Giles Shield matches in Mumbai from 2014, the year she cleared MCA's state panel umpiring examination.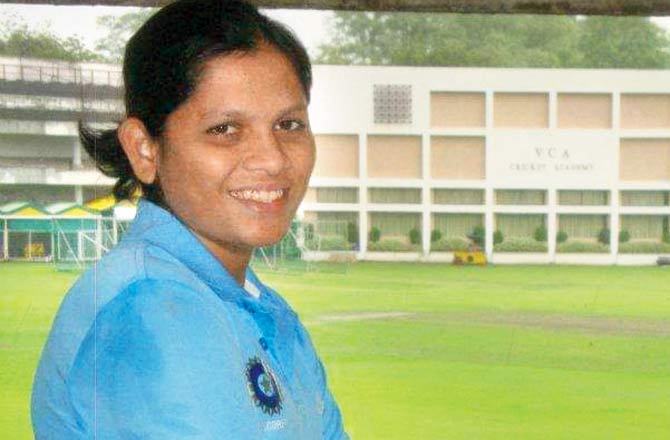 Varsha Nagre
Rathi realises that she won't be assigned to officiate in Ranji Trophy games just yet. "Only the top 40 umpires in India can do that. But yes, I would love to officiate in international games. If I get a chance, I'll do well. I know it will take several years, but would like to achieve that," Rathi told mid-day yesterday. Though Rathi officiated in the Dr HD Kanga Cricket League's lower division games, last week she umpired a Police Shield match played between PJ Hindu Gymkhana and Bombay Gymkhana at Marine Drive, with Sujit Nakhare being the other umpire.
"The pressure is very high. You have to be on your toes all the time; you cannot relax for a moment. One requires stamina and a lot of fitness. So, umpiring is a tough job," she said. Like Rathi, Nagre too was concentrating on umpiring. However, she got an opportunity to appear for BCCI's match referee examination in Bangalore last July along with 42 other first-class cricketers.
Nagre made her match referee debut in the Under-19 women's T20 match between Baroda and Chhattisgarh in Rajkot last week and will be officiating in the Assam v Bihar U-16 Vijay Merchant boys gameon October 21 in Guwahati. "I never thought that I'd become a match referee, because till last year, only cricketers who played at the international cricket were eligible. The criteria got changed and MCA nominated me. I want to thank my association for this," said Nagre, also a BCCI Level 1 umpire.
Catch up on all the latest T20 news and updates here. Also download the new mid-day Android and iOS apps to get latest updates