Omar Henry, South Africa's first coloured Test player, talks to Sunday mid-day about his role in the development of SA batting star Keegan Petersen, who hails from the Western Cape region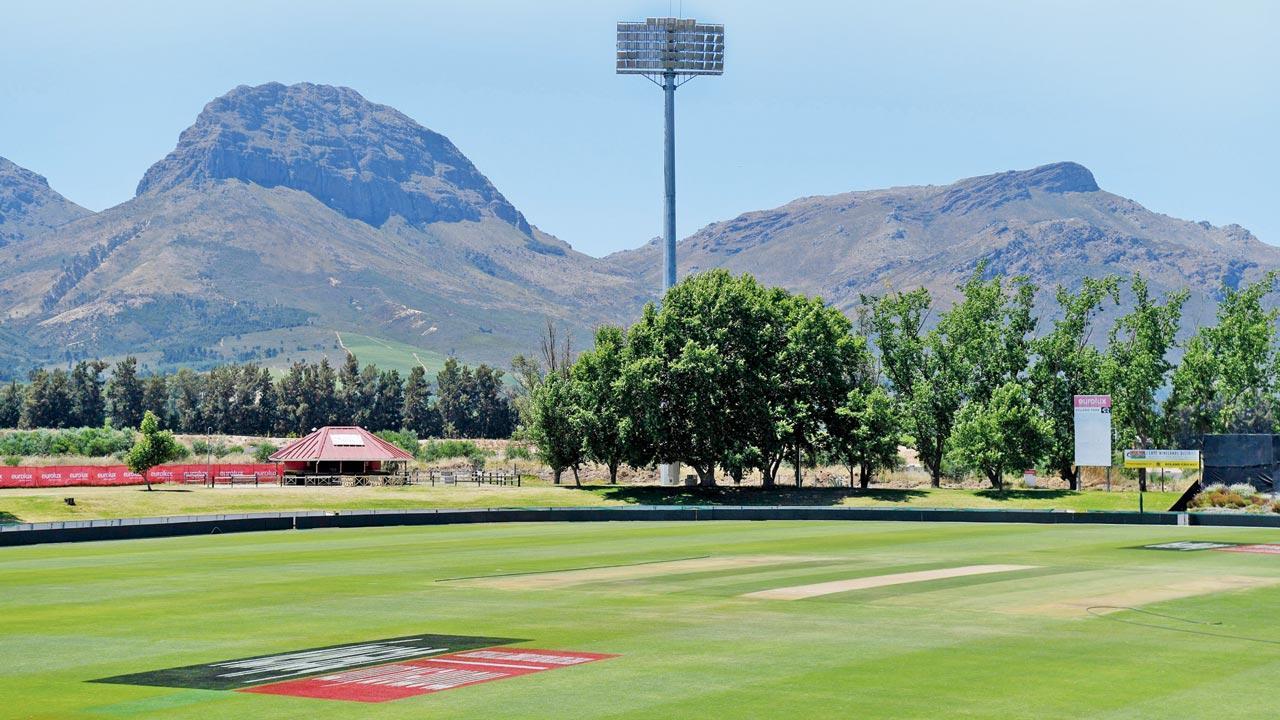 South Africa's Keegan Petersen in full flight during the third Test against India at Cape Town earlier this week. Pic/AFP
Around 13 years ago, Alan Alexander, a passionate cricket lover, who did a bit of talent-spotting and coaching, asked me if I could spare five minutes from my duties as Cricket Boland CEO, to have a look at a batsman in our indoor nets.
I had no hesitation because I knew how dead serious Alan was about cricket development. When we reached the nets, I saw a kid taking balls from his dad. It turned out to be Petersen Jr and Sr, who had played U-21 cricket for Western Province during the apartheid years. After seeing Keegan bat for 10 minutes, I was convinced that I've watched a future star. I remember saying then that we had to create an opportunity for Keegan to play a game. Fortunately, the Surrey academy team were touring our part of the world and were scheduled to play a game at Paarl in two weeks' time.
ADVERTISEMENT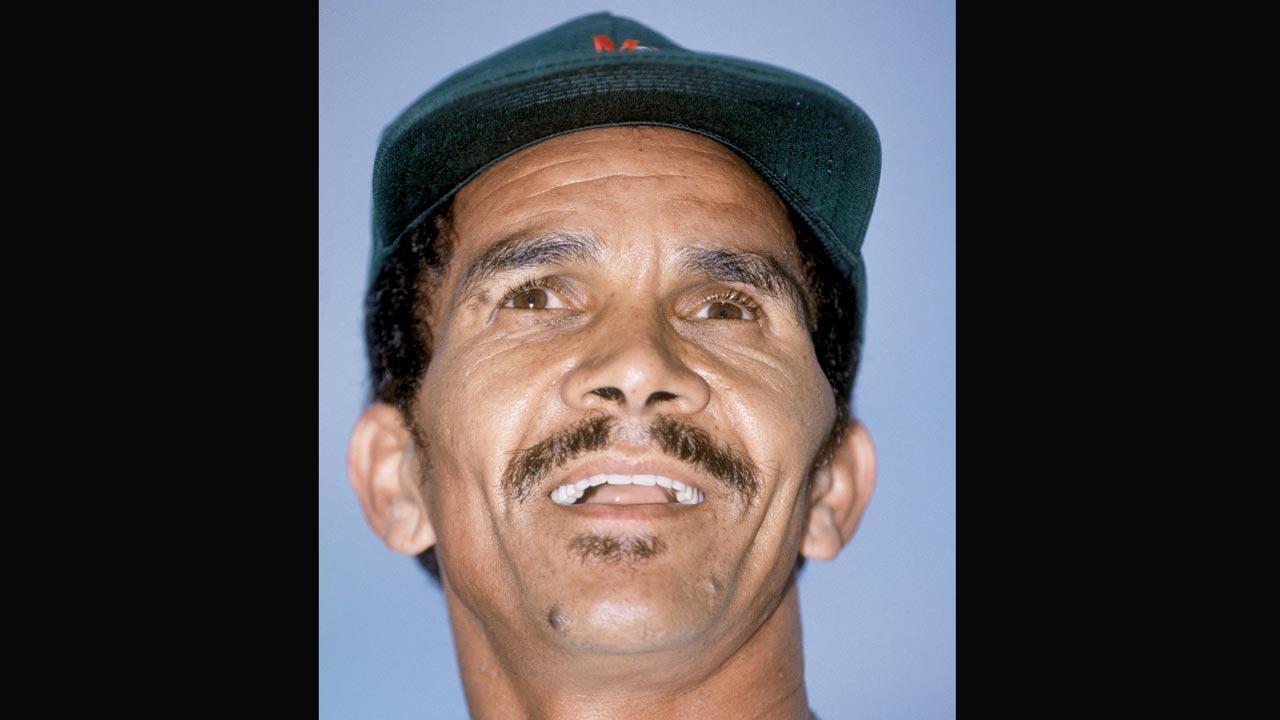 Omar Henry
Taking off in style
So, we selected Keegan in an Invitation XI to play Surrey who had current players Sam and Tom Curran as well as Ollie Pope. I don't remember the number of runs Keegan scored or who won, but he claimed the man of the match award. It was the first time I saw him bat in a match and I was more impressed than when I saw him bat in the nets. Clearly, it was a case of the more he plays, the better he would perform. And he took off in style.
People have been very surprised by the way he has batted against the Indians in the Test series (276 runs in three Tests) on challenging pitches. But I am not. I'd go one step further to say that he is destined for greatness. Keegan reminds me of my former South Africa teammate, Peter Kirsten. Now, Peter used to arrive at the crease and before you could say Peter Kirsten, he had well and truly settled in to spell danger for the opposition. Keegan goes about his business quietly. He's compact and makes batting look easy. You saw how many of the guys who he batted with in the India series, were struggling. When he raced his way to say 30, the other guy was labouring to reach 10.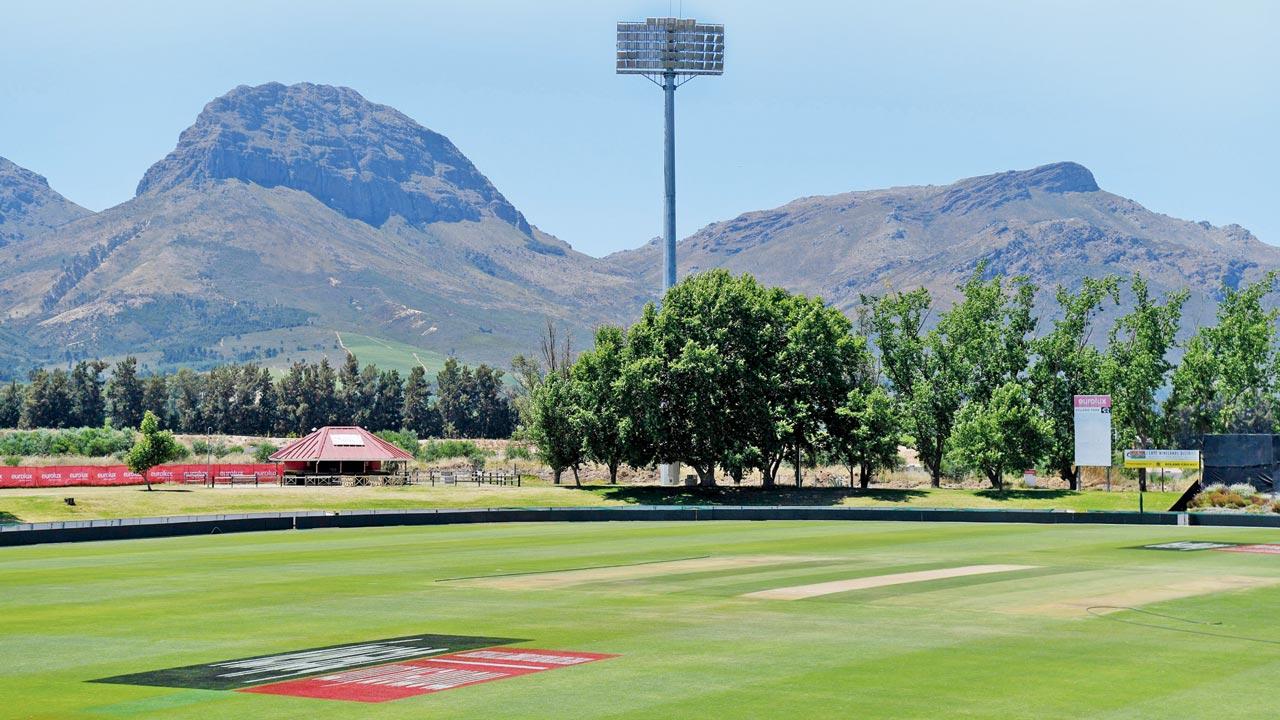 Boland Park in Paarl. Pic/Getty Images
Obviously, his 72 and 82 in the Cape Town Test were innings that will always be talked about. I was just hoping that he would go the distance after he reached his half-century on Friday. I was also being realistic because he was dropped by Cheteshwar Pujara and was playing and missing quite a few times. I felt that somewhere down the line, the ball was going to have his number. He had done an amazing job in the morning and he played the lead role in that partnership with Rassie van der Dussen.
Surgeon-like cut shots
His cut shots were surgeon-like and he drove convincingly if not fiercely. There was a silken touch to the innings and I was so chuffed for him at the end of it all. His catch at leg slip to dismiss Pujara in the first innings was an unbelievable effort. It's only a part of his versatility that extends to bowling off-spin and keeping wickets.
Keegan, earlier this week, was playing only in his fifth Test match not far away from home and he displayed the temperament of a veteran.
He has come a long way from his days at New Orleans HS in Paarl, a school for under-privileged children. It was, what we call in South Africa, a focus school, because of their cricketing talent. He has done his school and family proud. I know his father has been a guiding force, but his mother who passed recently was a strong pillar when it came to his cricket and education. You can see that some strong hands have guided him to what he has just achieved.
My old friend Ravi Shastri mentioned the other day how Keegan reminded him of his idol Gundappa Viswanath. Ravi is outspoken, but I don't think he is indulging in hyperbole here.
Doubtless, I wanted to watch more of Keegan on Friday and I don't just mean that I wanted an unbeaten hundred at the end of the Test match. I would have also liked to see India and South Africa do battle in a five-Test series on our shores.
Meanwhile, let's be grateful for little things. Correction: Little geniuses like Keegan Darryl Petersen.
As told to Clayton Murzello
"Exciting news! Mid-day is now on WhatsApp Channels

Subscribe today by clicking the link and stay updated with the latest news!"
Click here!