Outcome of final Mumbai-Maharashtra Group 'B' Ranji Trophy league tie at the Brabourne Stadium will decide which team will enter the knockout round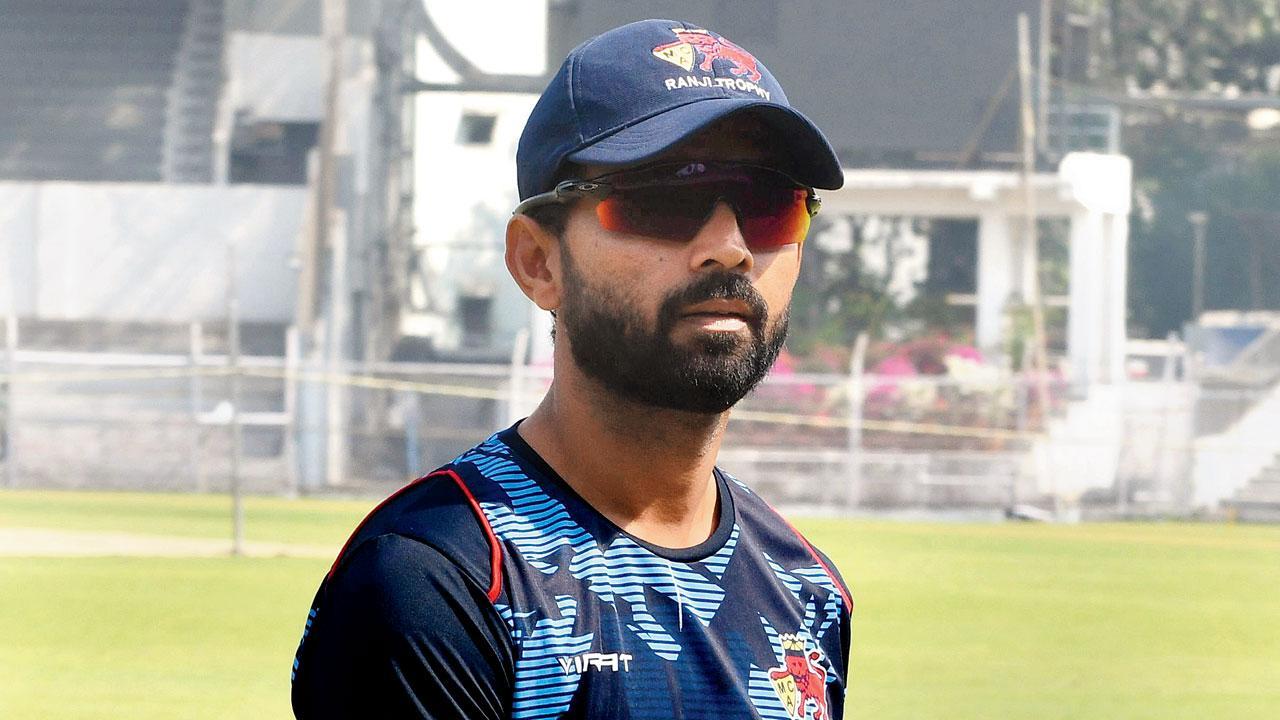 Mumbai skipper Ajinkya Rahane at a practice session ahead of the Ranji clash against Maharashtra at the Brabourne Stadium. Pics/Ashish Raje
Arch-Rivals Mumbai and Maharashtra are all set for probably their toughest Ranji Trophy game of the season, starting at the Brabourne Stadium today. Their last Elite Group 'B' league encounter is a virtual pre-quarter final for both teams. The Ajinkya Rahane-led Mumbai team are placed third with 23 points as Saurashtra lead the group with 26 points followed by Maharashtra (25). Clearly, Mumbai and Maharashtra's chances to enter the next round will be decided by the outcome of this match. 
Adequate practice
ADVERTISEMENT
Both teams had a good practice session at Cricket Club of India on Monday morning, chalking out plans and counter-strategies for the next four days. While the Maharashtra bowlers practised keeping in mind that they would have to bowl to Sarfaraz Khan, the young in-form batsman was in his hotel room recovering from an illness.
Also Read: Ranji Trophy: Yashasvi Jaiswal boost for Mumbai ahead of do-or-die Maha clash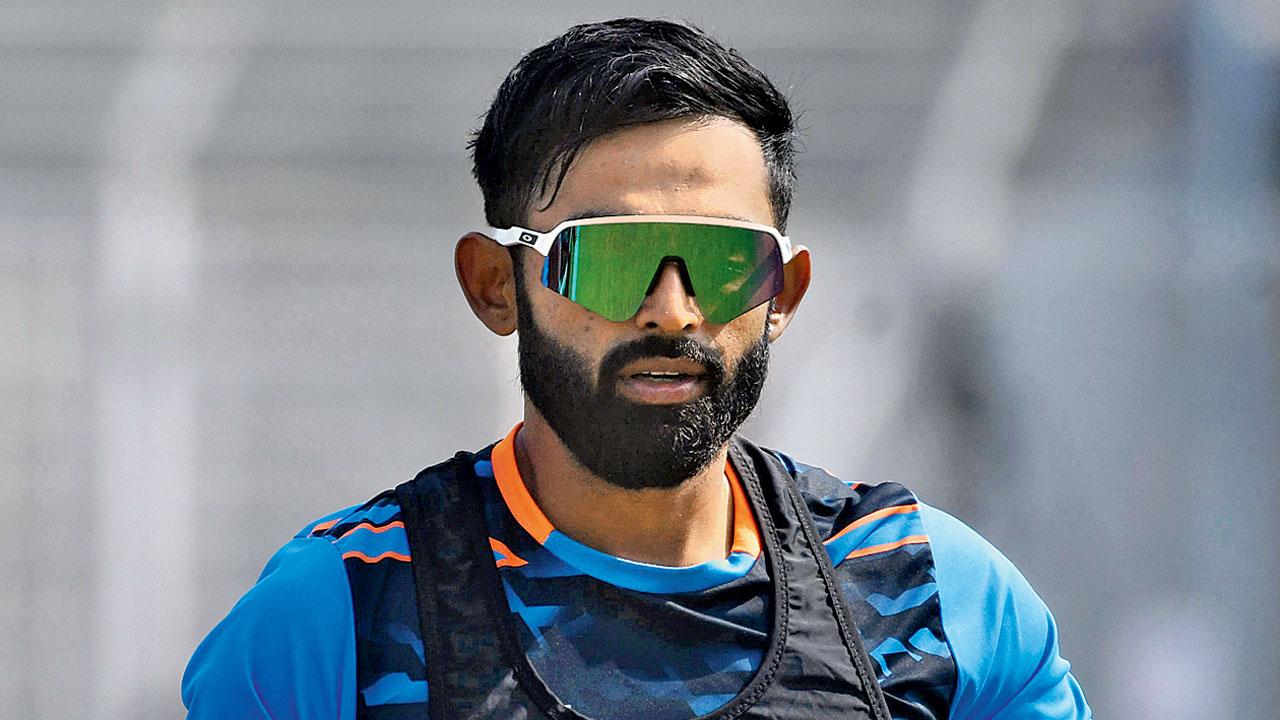 Ankit Bawne
Apart from net sessions, the players had good fielding and catching sessions. Mumbai head coach Amol Muzumdar was seen working with comeback man Yashasvi Jaiswal and young Divyansh Saxena, offering them catch practice with regular as well as tennis balls at forward shot-leg and silly point positions respectively. Saxena replaced opener Musheer Khan, who smashed 339 against Hyderabad in the U-25 CK Nayudu Trophy match at Hyderabad on Monday. The coach and skipper Rahane did not interact with the media who were at the venue to witness the practice session before the all-important clash. 
After practice, Mumbai Cricket Association president Amol Kale, vice-president Sanjay Naik and interim chief selector Sunil More had a brief meeting with the team. Maharashtra captain Ankit Bawne stressed that his bowlers were ready with plans on how to get rid of Sarfaraz. "He is in phenomenal touch, but we have few plans for him, which I can't tell you right now. However, we are focusing on our strengths. It doesn't matter who is playing in the opposing team, as at the end of the day, it's bat versus ball," Bawne said on Monday.
Batsmen in good form
Mumbai have a strong batting line-up with Rahane (585 runs in the season), Sarfaraz (556), Jaiswal (301) and Armaan Jaffer (205), while Maharashtra have enjoyed a good run with Kedar Jadhav (425), Azim Kazi (431), Bawne (377) and Naushad Shaikh (371). Bawne felt batting well will be the key. "It seems a good pitch. It looks like the same pitch on which Mumbai played Tamil Nadu. I don't think it can help the fast bowlers. I think it's a batting track; whoever bats well will go through," he said.