Some MCA officials say they were unaware of cricket legend landing up to 'inaugurate' BKC indoor academy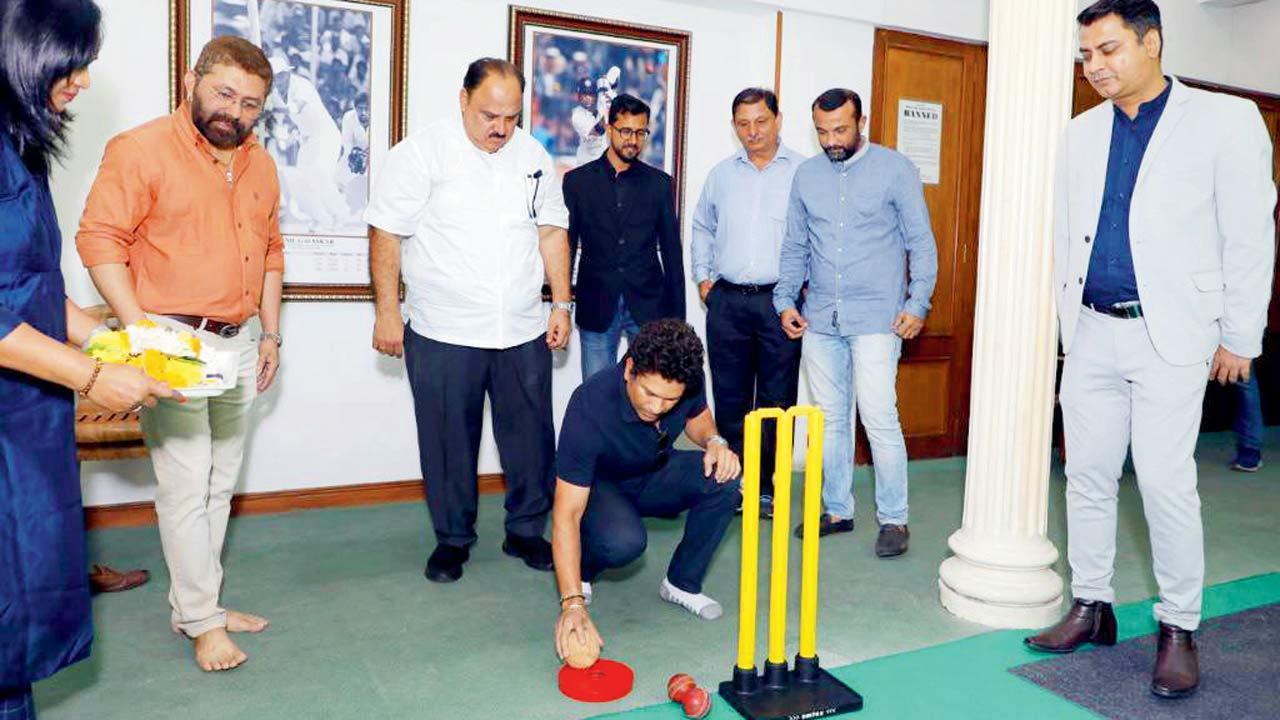 Sachin Tendulkar breaks a coconut during a function at MCA's refurbished indoor academy at BKC
The differences between the two factions in the Apex Council of the Mumbai Cricket Association (MCA) was out in the open on Monday after the so-called inauguration of the refurbished indoor academy at the MCA's Bandra-Kurla Complex ground.
Cricket legend Sachin Tendulkar was, it is learnt, invited by MCA secretary Sanjay Naik to inaugurate the indoor academy. Besides Naik, a few MCA Apex Council members, some MCA club members, Mumbai's chief selector Salil Ankola and Cricket Improvement Committee head Jatin Paranjape were present at the occasion.
ADVERTISEMENT
However, MCA president Dr Vijay Patil was missing. He was in Dharamsala to witness the India v Sri Lanka on T20Is on Sunday. MCA vice-president Amol Kale was also absent, while treasurer Jagdish Achrekar claimed to be there by chance. 
MCA treasurer upset
"I was at BKC to watch the IES VN Sule Guruji v Al-Barkaat Harris Shield inter-school cricket semi-final. I'm an ex-student of VN Sule Guruji and had gone there to meet Gopal Koli [the school's long-time cricket coach]. Along with me, Ajinkya Naik and Kaushik Godbole [both Apex Council members] were there since they too are ex-students of the same school. We were not informed that Sachin was coming or that he was to perform a puja and break a coconut as part of the inauguration of the indoor academy. We attended the ceremony only out of respect for Sachin," an upset Achrekar told mid-day. Naik, however, claimed that Tendulkar had come only to inspect the refurbishment of the academy, for which the MCA has spent nearly R1.5 crore to relay the turf. 
'SRT only came to inspect'
"Sachin had only come to inspect the work [relaying of the turf]. There is some work pending. I had informed the president about this inspection," said Naik.