India batsman-turned-commentator Sanjay Manjrekar writes on his ex-teammate Prabhakar in his book Imperfect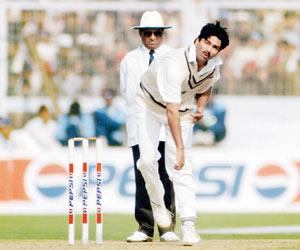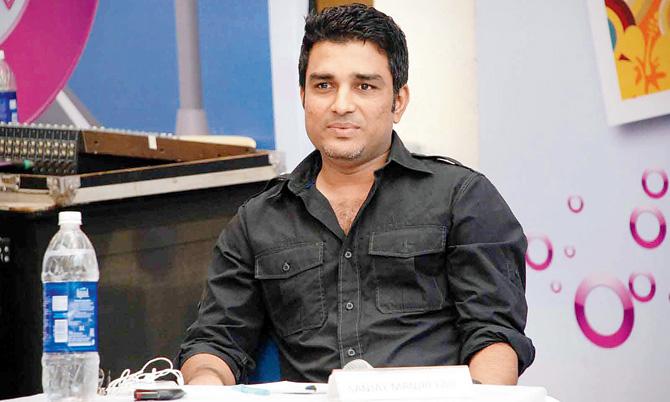 Sanjay Manjrekar
Excerpts from the chapter, Team-mates of Imperfect by Sanjay Manjrekar, published by HarperCollins:
Ravi Shastri, Sandeep Patil, Sunil Gavaskar would all tell us stories about all those India players who would go missing when West Indies visited India. Back in Mumbai, former players like Dilip Sardesai would identify such players from his era, telling us all about the phattoo (scared) players in his team. Some of them would be in senior administrative roles, as selectors, aged over sixty, but even then Sardesai would not spare them. 'Look at him, he is a selector now, but he was such a phattoo player.' At an impressionable age, these stories were drilled into our heads. We weren't going to be one of those phattoo players ever. In complete contrast to my batting partner in Pakistan (1989-90) was Manoj Prabhakar.
ADVERTISEMENT
Also read: Manoj Prabhakar named UP coach; Heath Streak as consultant
In 1994-95, when I was making my comeback to Test cricket, I was struggling in the dying moments of a day's play in Mohali. This was the Test in which we were bowled out for 114 in the second innings, but in the first innings we'd scored 387. I had scored two fifties in my first Test on comeback, but again had a couple of low scores in Nagpur. My confidence was a bit shaky, and I desperately wanted to make it to the end of the second day after West Indies had scored 443 and had removed Sidhu for a duck.
Kenny Benjamin, who had troubled me throughout the series, was at it again. The other strike bowler was Courtney Walsh, but it was Benjamin who had the wood on me in that series. He bowled short of a length, and got the ball to seam both ways off the pitch. Throughout the series I had failed to pick him either from his wrist position or from the seam in the air.So I did something a bit outside my Mumbai batting character. I went up to Prabhakar, told him of my problems with Benjamin, and asked him if he could take more of him till stumps. Prabhakar immediately responded, 'Arre... you should have told me earlier in the series. I would not have let you face him at all.'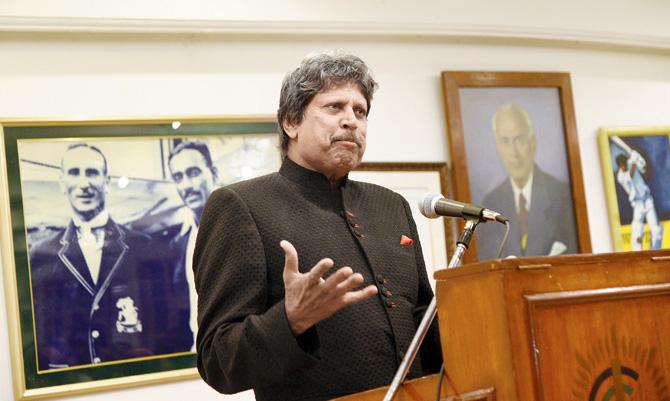 Kapil Dev
Prabhakar went on to score a hundred the next morning. Once again he had found himself opening the batting since the West Indies were in town. This is why I had a problem with the Indian cricket culture at the time: players like Prabhakar were not respected by the captain and the seniors; their value was never properly appreciated. To some extent that contributed to their being frustrated and becoming bitter and negative about Indian cricket. Across the border, Prabhakar was exactly the kind of player who'd have flourished under the captaincy of Imran.
At the 1992 World Cup, there was this legendary photo of all the players on a ship. Since I was an Imran fan, I went up to chat and get a photograph taken. We caught up; he wanted to be updated on our recent cricket; he kept track of my performance. During that chat, Imran was full of praise for Prabhakar; he said Prabhakar put in a better all-round performance than Kapil on that (1991-92) Australian tour. Prabhakar was an Imran kinda player. He was a bit different from most Indian cricketers at the time. There were just a handful like him during my time, especially my early days in the India team.
He was selfless, opened the batting as well as the bowling in Test cricket. I don't know how many people would do that, even in modern-day cricket. It's a rare feat not just in Indian cricket but also at the international level. He was a street-fighter to the core. The Pakistan team under Imran was filled with such players; it was Pakistan's best ever team. Prabhakar played like a rebel in our team, and this was the source of his performance and output. He overachieved if you ask me. He wasn't that gifted.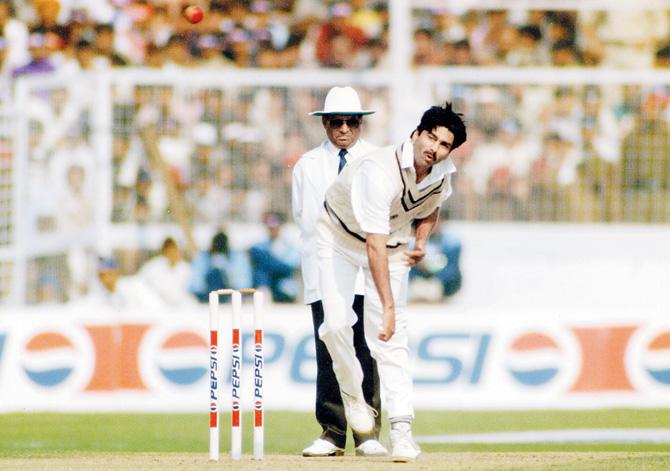 Manoj Prabhakar, the street-fighter, who played with grit and determination for India 
My theory is that he never forgave Kapil for what happened on the 1986 tour of England. He was a part of the original squad; Chetan Sharma got injured, but Kapil called up Madan Lal from the leagues to replace him for the Headingley Test, leaving Prabhakar out and forever angry. Not many know this, but Prabhakar was the first in the India team to learn and develop the art of reverse swing. He, in fact, educated Kapil about it. Kapil was quite a purist that way with his bowling.
Despite all his suspicions and criticism of the system, Prabhakar was happy to share whatever he learnt with anyone. I remember he once took me aside in Delhi during a match. By that time, my relationship with him was strained. I was angry with him when he pretended to be injured in one county game in England (1990) in which I was supposed to rest. Because he opted out, I had to play. And I held that against him. It was to set that right that he had taken me aside to have a chat. He said, 'C'mon Sanjay, we are going to be playing together for a while now; both of us are important players in this side. People take advantage of such things and make sure we become even more distant from each other. So let's bury the hatchet and get on with it.' My answer was an instant yes.

But Prabhakar was a man full of surprises. After all, I was one of his victims in those secret recordings for Tehelka. I'm still amazed at how it all unfolded. I was invited by Chandrakant Pandit, former India keeper and batsman and a dear friend, to speak to his students to inaugurate his cricket academy at Andheri in Mumbai. When I reached the venue, Pandit told me that Prabhakar was also coming. I found it strange, but Pandit said he was in town, so he invited him too, and Prabhakar had immediately agreed.
The moment our work was done at the academy, Prabhakar hopped into my car, saying he wanted a lift till Juhu. I was driving and he sat in the front, next to me. I told him to leave his handbag — it seemed like a gym bag — in the back seat but he insisted on carrying it on his lap. Somewhere along the way, he steered our conversation towards match-fixing, especially about matches in Sharjah.

One match in particular —the one we'd lost in fading light. Now, I was not naive. I had a lot of respect for Prabhakar as a cricketer and admired some of his qualities as a person, but he was never in my inner circle of friends because for some reason I could not fully trust him. So I gave him nothing. He persisted with his probing questions, but I remained guarded. Maybe with Kiran More and Sachin I'd have been more forthcoming but with him I wasn't.
Also, with respect to the Sharjah game we were talking about, I still believe if Sachin and me had hung around longer we would have won the match. Despite all my admiration for him, it was due to that conversation in the car that day, and how it was recorded under the garb of a sting operation, that Prabhakar failed the most important test for me: the test of integrity. We became distant again. I met him after many years, in 2016 during the World T20 when he was coaching Afghanistan. I could not help but greet him warmly. Time heals old wounds, I guess.
Catch up on all the latest sports news and updates here
Download the new mid-day Android and iOS apps to get updates on all the latest and trending stories on the go
"Exciting news! Mid-day is now on WhatsApp Channels

Subscribe today by clicking the link and stay updated with the latest news!"
Click here!