Shane Warne was a genius with a lifestyle outside the mould of a traditional cricketing icon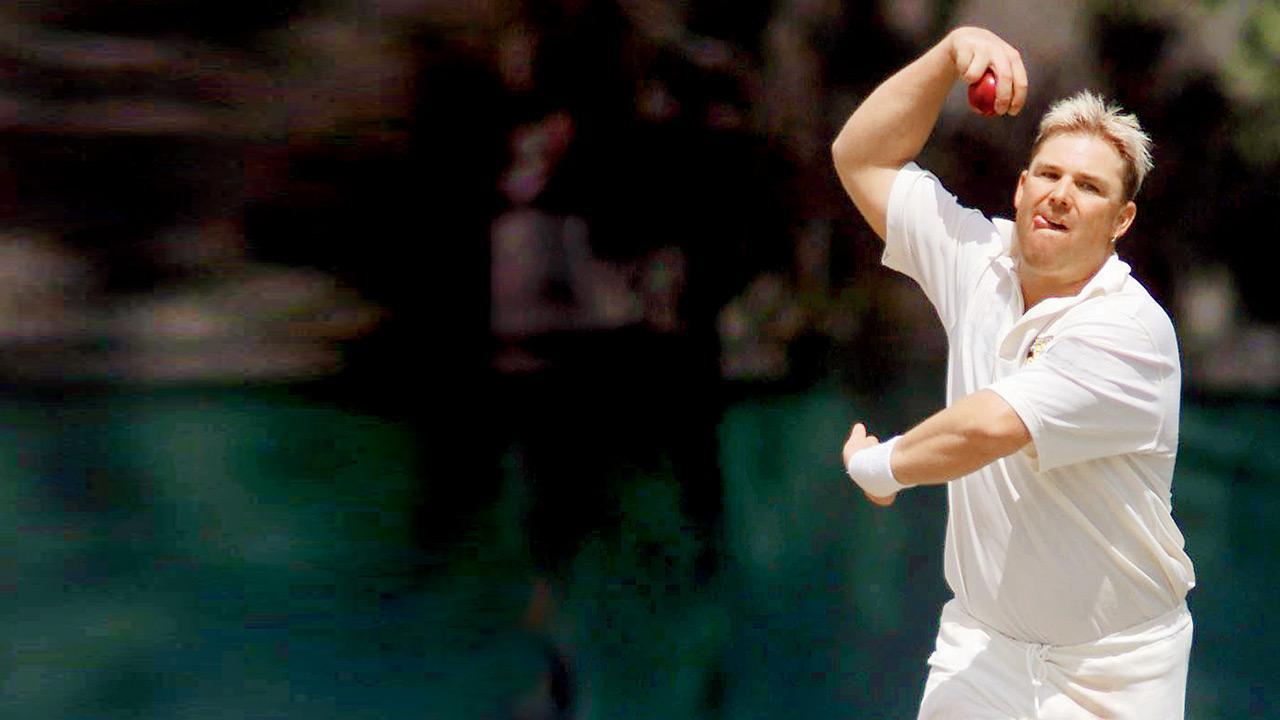 Shane Warne . Pic/Getty Images
Shane Warne mixed legendary cricket deeds with lurid headlines away from the pitch in a career as bewitching as his famed wrong'un. Warne, who has died at the age of 52 from a suspected heart attack, was never one for half-measures throughout his extraordinary 15-year Test career.
Unconventional
The greatest leg-spinner of them all carved out a flamboyant lifestyle cast outside the mould of a traditional cricketing icon, often putting himself at odds with the game's purists. 
Vainglorious Warne did things his way and will be remembered for his dalliances and forthright opinions as much as for his pioneering 708 Test wickets in a 145-Test career that made him the scourge of batsmen worldwide. Warne is entrenched in Australia's sporting pantheon—in the eyes of many he is second only to cricket's immortal Don Bradman. Yet his achievements are tempered for some by his penchant for a zesty private life, including at one point being engaged to British actress Liz Hurley. 
But Warne's contribution to cricket is not in doubt, notably after he resurrected the waning art of leg-spin, becoming the first bowler to take 700 Test wickets and delivered the most famous ball in the sport's history. Warne posted inauspicious figures of 1-150 in his 1992 Test debut but knuckled down under spin guru Terry Jenner. Eighteen months later, Warne riveted the cricketing world with the "ball of the century" against England. Warne's first leg-break delivery in an Ashes Test turned viciously to bamboozle England's Mike Gatting at Old Trafford in 1993 that heralded the arrival of a cricketing superstar. 
Mind games
He was a master of mind games, targeting batsmen ahead of a series and warning he was working on a new mystery ball to bowl out his "bunnies" in the opposition line-up. He gave a man-of-the-match performance when Australia won the World Cup in 1999, and was known for a sharp and inventive cricketing brain which saw him long touted as Australian Test skipper.
Highs and lows
>> January 1992: Takes meagre 1-150 on his Test debut against India in Sydney
>> June 4, 1993: Bamboozles England's Mike Gatting with the "ball of the century" at Old Trafford, his first ever delivery in an Ashes Test
>> December 29, 1994: Claims Test hat-trick against England at the MCG
>> December 1998: Fined along with teammate Mark Waugh for providing information to an Indian bookmaker during Australia's 1994 tour of Sri Lanka
>> June 20, 1999: Named World Cup final's man of the match as Australia beat Pakistan
>> April 2000: Voted one of Wisden magazine's five "Cricketers of the Century" along with Donald Bradman, Garry Sobers, Jack Hobbs and Viv Richards
>> August 2000: Stripped of Australian vice-captaincy after bombarding an English nurse with lewd text messages. 
>> February 2003: Sent home from World Cup in South Africa and banned for a year after testing positive for a proscribed diuretic
>> December 26, 2006: Becomes first bowler to reach 700 Test wickets, in front of his home crowd at the MCG
Tweet talk
Rohit Sharma@ImRo45: I'm truly lost for words here, this is extremely sad. An absolute legend and champion of our game has left us. RIP Shane Warne….still can't believe it
Sir Vivian Richards @ivivianrichards: Unbelievable. I am shocked to the core. This can't be true...Rest In Peace, @ShaneWarne. There are no words to describe what I feel right now. A huge loss for cricket.
Ajinkya Rahane@ajinkyarahane88: Shocked to hear about Shane Warne's departure. Shared some wonderful years with him during the start of my career. Rest in peace, legend!
Harbhajan Singh@harbhajan_singh: Nooooooooooooooo can't believe you are no more @ShaneWarne. RIP my HERO .. don't wanna believe this .. totally shattered
Kumar Sangakkara@KumarSanga2: Absolutely shocked and gutted to hear about @ShaneWarne legend and friend. Just Can't believe it.
Rishabh Pant@RishabhPant17: Terribly saddened and shocked to hear the news that Shane Warne has passed away. The greatest spin bowler of all time. RIP
Chris Gayle@henrygayle: RIP LEGEND #ShaneWarne
Virender Sehwag @virendersehwag: Cannot believe it. One of the greatest spinners, the man who made spin cool, superstar Shane Warne is no more. Life is very fragile, but this is very difficult to fathom. My heartfelt condolences to his family, friends and fans all around the world.
Suresh Raina@ImRaina: At loss of words to hear about the demise of our cricketing legend Shane Warne, he was always magical on the field. May peace be with you. My heartfelt condolences to his family and loved ones.
Shikhar Dhawan@SDhawan25: Sad, speechless, and completely shocked. An incredible loss to cricket. I have no words. Thank you for everything you've done for the sport. Rest in Peace, Shane Warne. Sending my condolences to his loved ones.