Indian batting legend not impressed by quality of cricket in the game's latest format, being played in England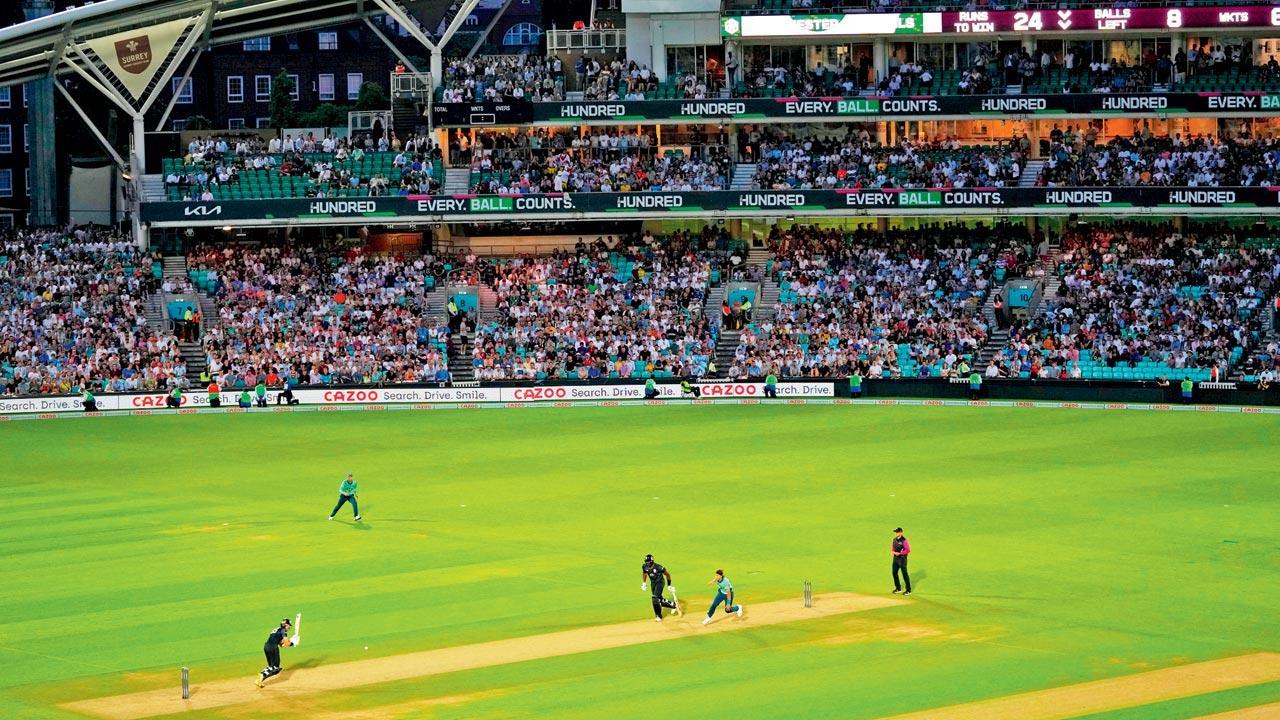 Oval Invincibles and Manchester Originals fight it out during The Hundred match at the Oval in London on Friday. Pic/Getty Images
Batting legend Sunil Gavaskar has termed cricket's latest format The Hundred (100-ball innings) which is being played in England, as insipid.
Gavaskar, who is in the UK for television commentary on the forthcoming five-Test India vs England series, wrote in his fortnightly column which appeared in mid-day on Monday: "Having seen it on TV, the only word that comes to mind is insipid. The cricket is ordinary and the coverage average with basic mistakes in player information which, if made in the sub-continent, would have been mocked at especially by the former England players, not to speak of the headlines that the tabloids would have generated. The former players are raving about the crowds but here too as yet the fierce loyalty of the franchise fans is not seen. Maybe, the experience at the ground is different but as far as first impressions go, it's not been a great one."
Gavaskar didn't rule out The Hundred attracting the public's fancy later in the tournament, but underlined that it has not taken off brilliantly like the Indian Premier League (IPL) did in 2008: "Unlike the IPL, which was given a vertical take-off by Brendon McCullum's incredible innings in the very first match, The Hundred hadn't quite got that and so may take a little more time to get the hearts of the spectators," he wrote.