Body language, planning, team selection and strategy seem warped for Kohli & Co at the T20 World Cup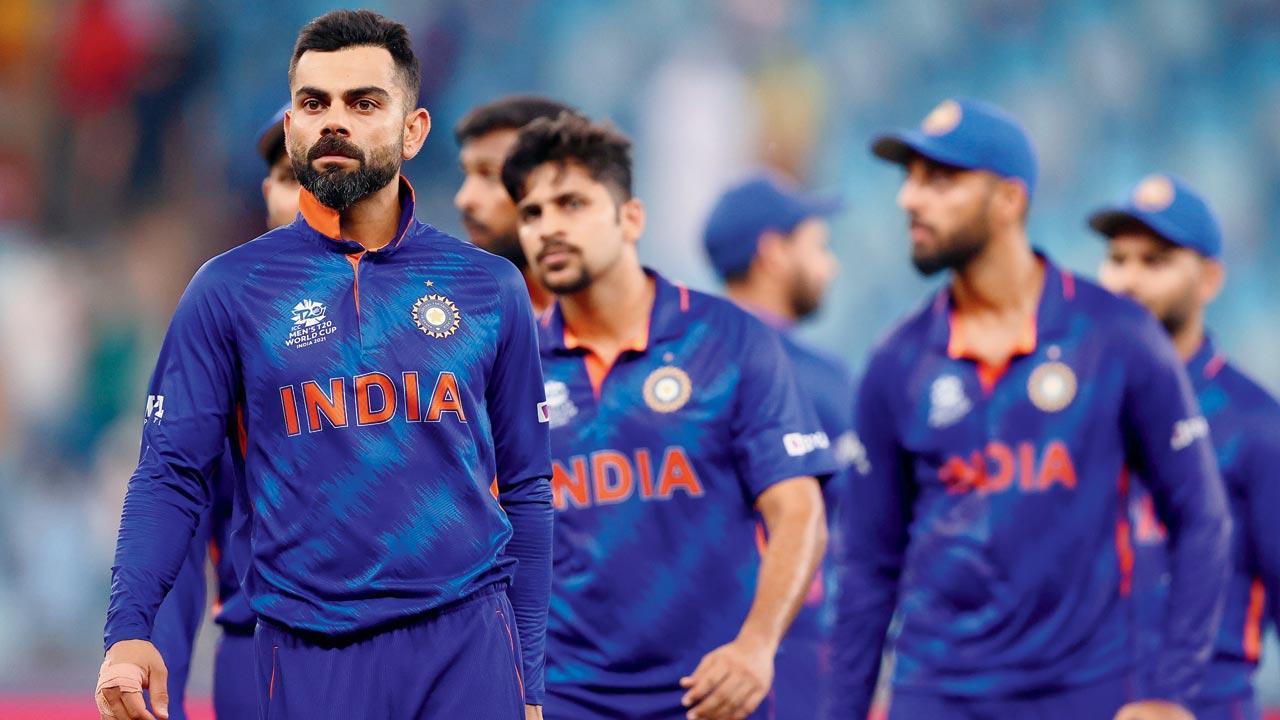 India captain Virat Kohli (extreme left) looks dejected after the defeat to NZ on Sunday. Pics/Getty Images
When a top team like India play as poorly as they have done in their first two games at the T20 World Cup, it becomes difficult to pinpoint the exact reason. To say that losing the toss made all the difference is too simplistic and defies logic. No doubt, India got the rough side of the conditions during their games against Pakistan and New Zealand, but top contenders like them ought to have shown gumption to get over hurdles and ensure a much better start to the tournament. 
  
It's not just the defeats, but the manner and margins - by 10 and 8 wickets respectively that have left the experts perplexed. Right now, it seems…it all looks dubious. The fact is nothing looks good when you are losing and many deficiencies get covered up when the going is good. 
Top order fails
ADVERTISEMENT
There is no denying that the failure of the top-order batsmen in both games was too glaring and resulted in India posting below-par totals, from where it was difficult for the bowlers to make a match of it.  Against Pakistan, it was the early strikes by Shaheen Afridi that sent India on the back foot and against New Zealand, the batsmen tried to overcompensate after losing the toss as the team strategy of getting 25-odd extra runs to counter the dew factor proved counter-productive.
The mantra ought to have been not to over-strategise and keep things simple.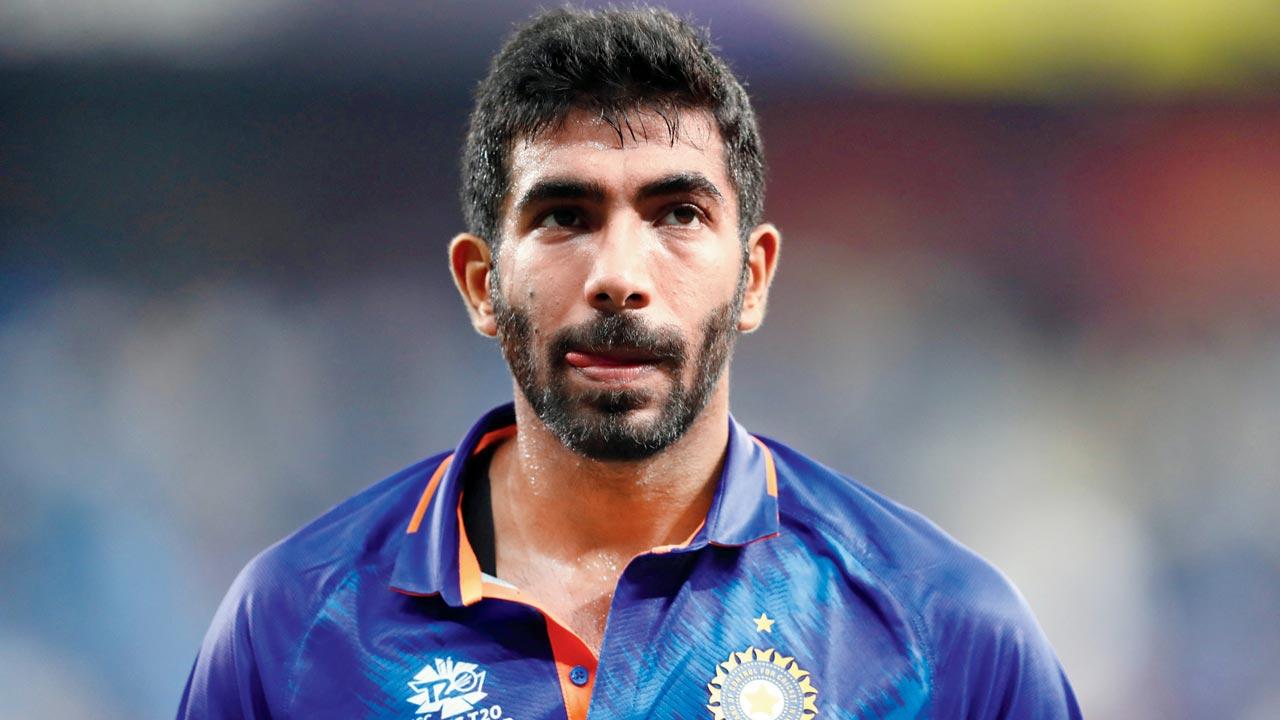 Jasprit Bumrah
Jasprit Bumrah, the only Indian bowler to pick up wickets so far, explained the batting failure by saying: "I think as a batting unit we knew in the second innings dew does play a massive factor. We tried to give us some cushion. We wanted to get extra runs that could give us an advantage in the second innings [while defending the target]. I think in that process, we played a lot of attacking shots, [thus taking wrong] attacking options. That [strategy] didn't come off today."  
And though after the defeat to Pakistan, captain Virat Kohli had said, "We are not a team to press the panic button," the fact is the team management did and reshuffled the batting order, dropping Rohit Sharma and Kohli to Number 3 and 4 respectively. Doing this in a crucial game has its perils, and so it proved.    
Also, the two Indian spinners Ravindra Jadeja and Varun Chakravarthy were far from impressive. This begs a question whether it was right to keep an experienced bowler like R Ashwin on the bench. 
Bumrah told the media after the match: "In hindsight, we could say a lot of things. In hindsight, we wish we could have scored a lot more runs, got a lot more wickets. But now looking at it, he's [Ashwin] an experienced bowler. 
Ashwin adds lot of value
"Obviously, he adds a lot of value to the bowling attack whenever he comes [on]. In hindsight, you might say, he might have made a difference. But it's too difficult to judge that right now."    
 
So, where do the Men in Blue go from here? Luckily, they have three matches in quick succession and can concentrate on winning those games and leaving it to luck and the math (net run-rate, to be exact) to decide their fate in the tournament.
Also Read: Ashley Mallett, my courageous, brilliant teammate!
"Exciting news! Mid-day is now on WhatsApp Channels

Subscribe today by clicking the link and stay updated with the latest news!"
Click here!