IPL 2023 will take off on March 31 and calling the shots from the commentary box will be some of the most esteemed former cricketers and popular voices from around the globe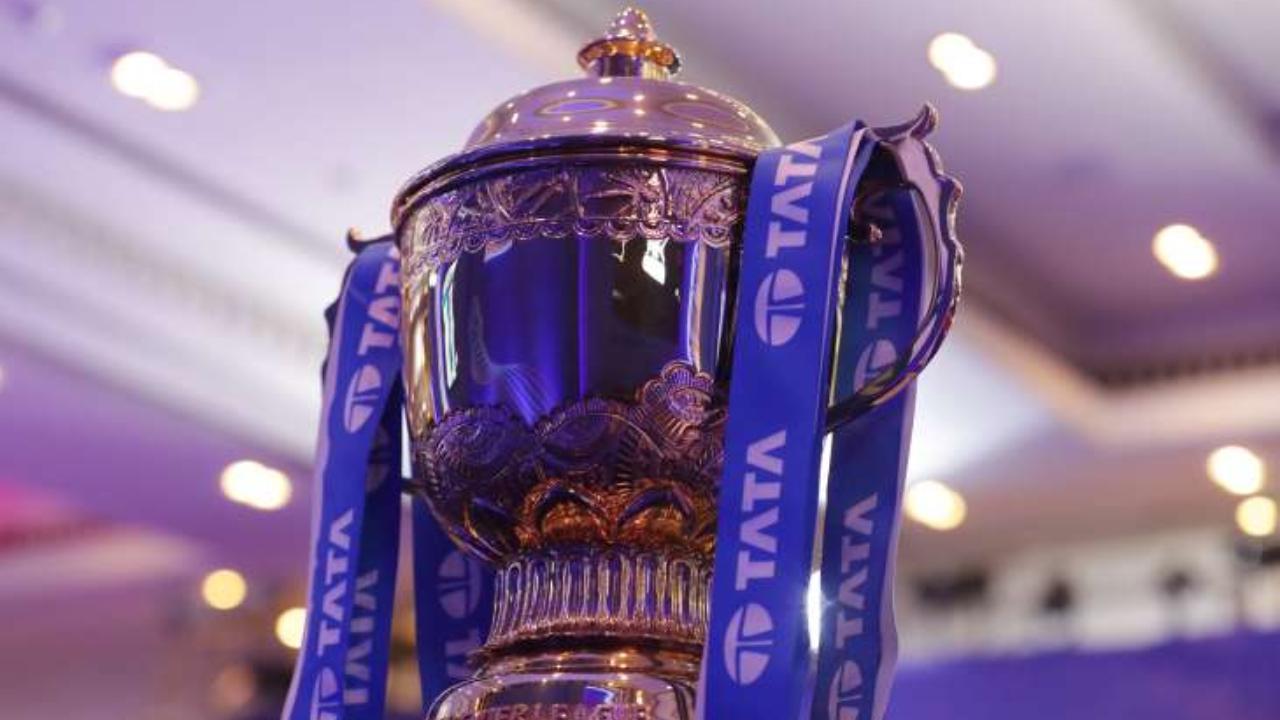 IPL 2023 (Pic Courtesy: BCCI/IPL)
Be it scintillating maximums, unrivalled bowling depth, or effortless fielding, the 16th edition of the Indian Premier League (IPL) promises to bring back all the intensity, rivalries, and buzz among fans from across the globe. With some of the biggest names in the roster, this year's IPL will draw even more attention as it will be played on home and away basis in India.
IPL 2023 will take off on March 31 and calling the shots from the commentary box will be some of the most esteemed former cricketers and popular voices from around the globe. There is no denying that commentators play a vital role in a live match be it Test or One Day or T20. Their voice quality, mode, pace, cricket insights, biasedness, sense of humor in their presentation has a great impact on listeners. 
ADVERTISEMENT
Also Read: TATA IPL 2023: Full list of injured players who will miss the cash-rich league
The official broadcaster Star Sports have revealed the commentary team for the ten-team tournament with several popular names featuring alongside some recently retired cricketers like Aaron Finch, Mithali Raj, Sreesanth, to name a few. 
List of commentators for IPL 2023
English: Sunil Gavaskar, Jacques Kallis, Matthew Hayden, Kevin Pietersen, Aaron Finch, Tom Moody, Paul Collingwood, Daniel Vettori, Daniel Morrison, David Hussey
Hindi: Virender Sehwag, Harbhajan Singh, Irfan Pathan, Yusuf Pathan, Mithali Raj, Mohd Kaif, Sanjay Manjrekar, Imran Tahir, Deep Dasgupta, Ajay Mehra, Padamjeet Sehrawat & Jatin Sapru, K Srikkanth, S Badrinath, Lakshmipathi Balaji, S Ramesh, Murali Vijay
Tamil: RJ Balaji, Yomahesh, Muthuraman R, KV Sathyanarayanan, Thirush Kamini
Telugu: MSK Prasad, Venugopal Rao, T Suman, Kalyan Krishna D, Ashish Reddy, Kaushik NC, Anchor Ravi Rakle
Kannada: Vijay Bharadwaj, Srinivasa Murthy P, Bharath Chipli, Pavan Deshpande, Akhil Balachandra, GK Anil Kumar, Sumesh Goni, Gundappa Vishwanath, Roopesh Shetty
Also Read: Why TATA IPL 2023 has every reason to be a massive hit among cricket fans?
Marathi: Amol Muzumdar, Sandeep Patil, Aditya Tare, Nilesh Natu, Prasad Kshirsagar
Gujarati: S Sreesanth, Tinu Yohannan, Shiyas Mohammad, Vishnu Hariharan Manan Desai, Akash Trivedi, Nayan Mongia
Bangla: Ashoke Dinda, RJ Varun Kaushik, Pradip Roy, Pallab Basu, Abhishek Jhunjhunwala
IPL 2023: A brief overview
Defending champions Gujarat Titans led by Hardik Pandya will aim to maintain their winning streak as they take on MS Dhoni-led Chennai Super Kings in the much-awaited tournament opener at Narendra Modi stadium in Ahmedabad. The previous three IPL seasons suffered massive setbacks amid rising Covid-19 cases, with two seasons held in UAE and the last being restricted to Mumbai. Not only the sponsors incurred a huge loss amid restrictions due to the pandemic, fans were also barred from attending matches. However, this time around, the excitement appears to be through the roof for both fans and sponsors as there will be no such limitations. 
Matches will be held at twelve venues across the country - Mumbai, Chennai, Bengaluru, Hyderabad, Guwahati, Jaipur, Kolkata, New Delhi, Mohali, Lucknow, Dharamshala and Ahmedabad. Mumbai, Chennai, Bengaluru, Ahmedabad, Lucknow, Hyderabad, and Kolkata will host seven matches each during the league stage, with Mohali and Jaipur playing hosts to five games each. Guwahati and Dharamshala will host two games each.