Mumbai Indians and India captain Rohit Sharma believes that T20 cricket has undergone significant changes and the role of anchors has now become irrelevant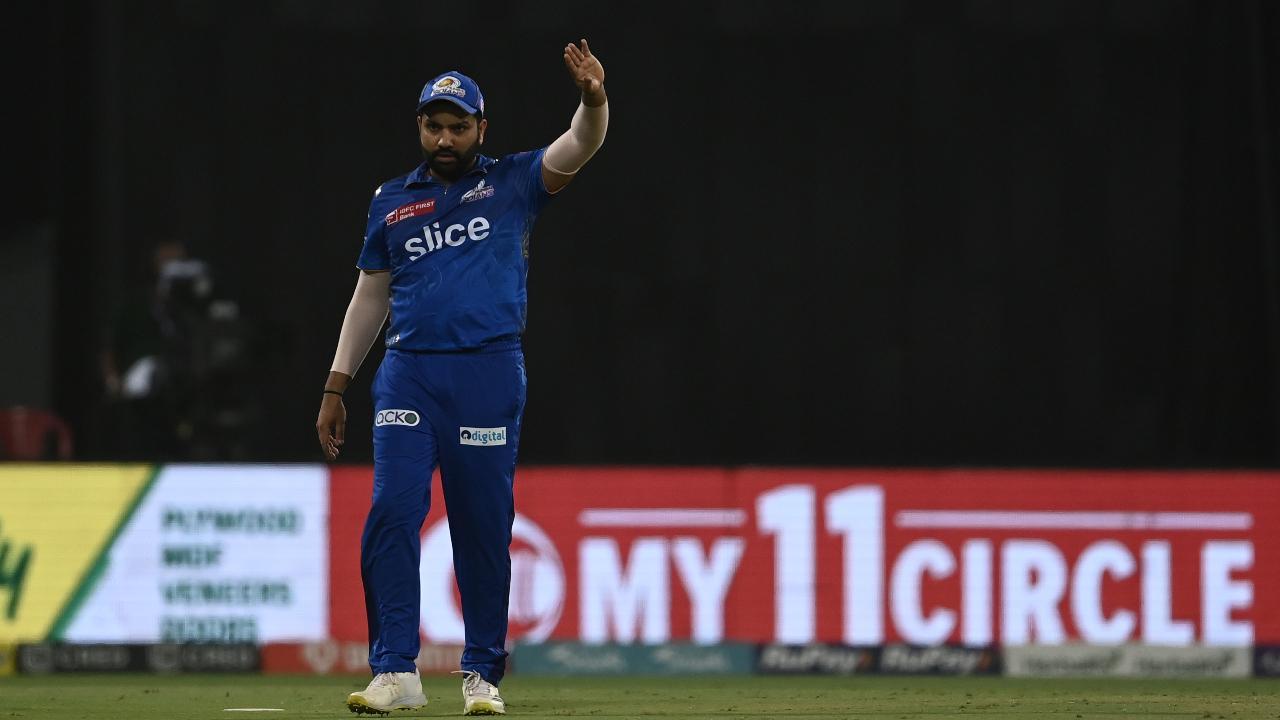 Rohit Sharma (Pic: AFP)
Mumbai Indians and India captain Rohit Sharma believes that T20 cricket has undergone significant changes and the role of anchors has now become irrelevant. In an interview with Jio Cinema, he spoke about his changing batting approach and his wish to do things 'differently' as a batter without worrying too much about the outcomes.
"As I see it, there is no role for an anchor now. It is just how T20 cricket is played these days, unless you are 20/3 or 4, which is not going to happen every day," Sharma remarked.
ADVERTISEMENT
"Once in a while, you will be in that position and then someone needs to anchor the innings and finish off to a good score. There is no role for an anchor anymore, guys are playing differently," he added.
Sharma also feels that a change in mindset is mandatory to keep up with the changing landscape of the game.
"If you do not change your mindset, you are going to get smashed. People on the other side are thinking about the game differently and taking it to the next level," the India skipper said.
"All seven batters need to play their role, I believe that if you get a good score, it is good, but even if you get a good 30-40 off just 10-15 or 20 balls, it is (just) as good because you are doing the role for the team. The game has changed," he added.
Having played T20 cricket for a long time now, Sharma wants to experiment with his batting style even if it leads to some dismissals.
Rohit added, "If you see, in Chennai (vs Chennai Super Kings) and before that in Mohali (vs Punjab Kings), I got out zero. In the third game, against RCB, I stepped down the first ball. I thought I have failed thrice in as many attempts but it is fine, this is what I am going to do."
The 36-year-old said he cannot switch to power-hitting because others are doing so and would prefer to get the runs the way he can.
"I know (that) I cannot match the power of guys like Tim David, Kieron Pollard and Cameron Green. They are powerful hitters; they can hit 100 metres easily," he said.
Also Read: IPL 2023: Green is a true blue
Rohit praised his MI teammate Suryakumar Yadav's approach and lauded him for his hard work over the years.
Mumbai Indians franchise creates superstars
The five-time IPL winning captain Rohit admitted Mumbai Indians are a team of superstars but credited the franchise for creating superstars from players they bring in through their impressive scouting process.
"Yes, it is a superstar team, but it is because the franchise has worked for it. All these players are part of the big auction pool - we have bought them. Our team of scouts had worked day and night to get Jasprit Bumrah and Akshar Patel here from Ahmedabad. Hardik (Pandya) and Krunal (Pandya) were spotted in 2015 and we got them here. We have worked hard for it. It was a five-year journey from 2015-2020," he said.
Tilak Verma and Nehal Wadhera will be huge stars
Rohit predicted a bright future for young players Tilak Varma and Nehal Wadhera, saying that they will be huge stars not only for Mumbai Indians but also for India.
"It is going to be the same story with what has happened with Bumrah, Hardik and all these guys. Tilak Varma and Nehal Wadhera - you watch the next two years. But then people will say 'it is a superstar team'. Yes it is, we are making them here. These two guys are going to be huge stars for us (MI) and for India," he said.
(With PTI inputs)
"Exciting news! Mid-day is now on WhatsApp Channels

Subscribe today by clicking the link and stay updated with the latest news!"
Click here!