After more than a decade representing the Australian national team, Aaron Finch brought down the curtains on a career that yielded more than 8,000 runs across all formats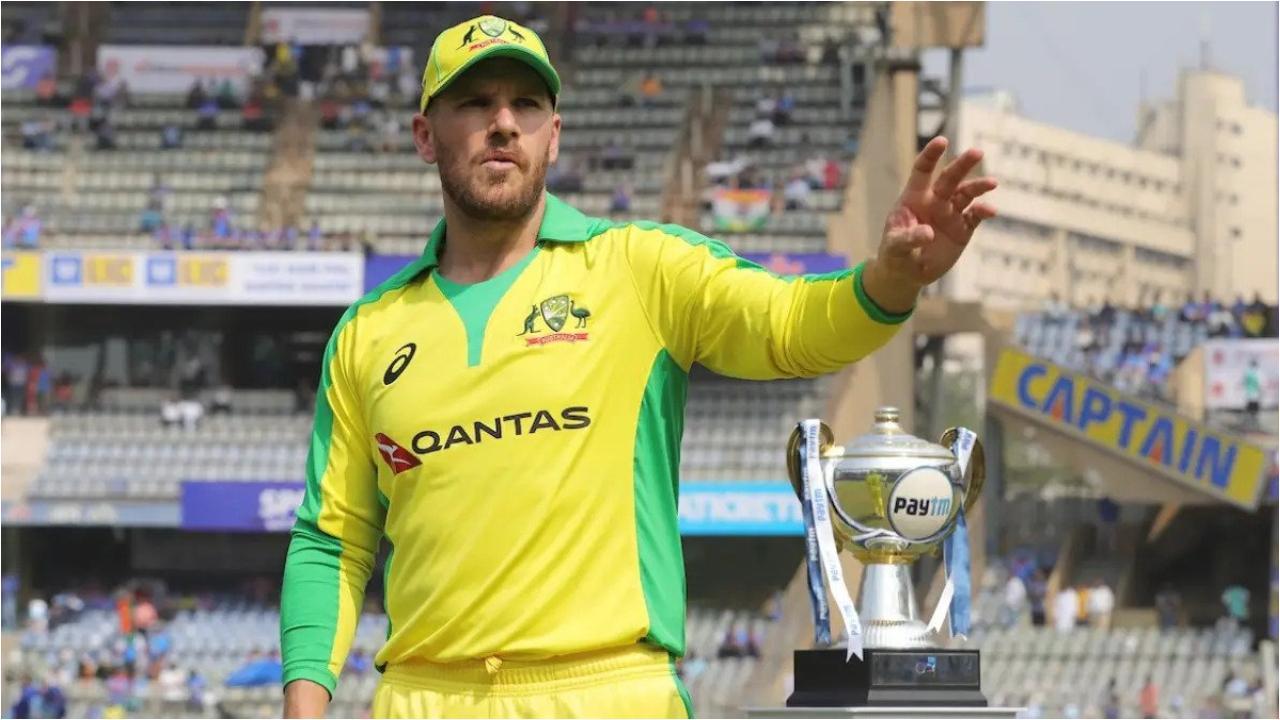 Aaron Finch (Pic Courtesy: BCCI)
After more than a decade representing the Australian national team, Aaron Finch brought down the curtains on a career that yielded more than 8,000 runs across all formats. Revered throughout his distinguished career, a clearly emotional Finch, accompanied by wife Amy, and their baby daughter, Esther, took a stroll down the MCG for a final time with an official Cricket Australia polo on. 
Having bid farewell to the limited overs format last year, Finch has now shut the door on T20 international cricket, bearing a glittering career as a batsman and captain in the sport's shortest format. "The time is right to let the T20 team move on to a new phase," he said, confirming his decision to the media at the MCG on Tuesday morning. "It's been an amazing journey. I'm very grateful and thankful."
ADVERTISEMENT
Also Read: Australia's World Cup-winning captain Aaron Finch announces retirement from international cricket
Bold shots, bolder records
Finch needs to nurture them meticulously. His cricketing laurels, he knew, would also be in the game's almanacs. He had won two World Cups, as a key figure of the winning 2015 ODI World Cup team, and the other when Finch famously led Australia to a T20 World Cup title in the UAE in 2021, making him one of only four cricketers to captain the national side to a World Cup win.
A big-hitting opener and limited-overs specialist, Finch has accumulated 3,120 runs with a sublime strike rate of 142.53 in about 103 T20Is, drawing a line under a career that saw him post two centuries and 19 half-centuries. The 36-year-old boasts a distinguished record for the highest score in T20Is on two occasions, having clattered 156 off 63 balls against England in 2013 and even bettered the figure by hitting 172 against Zimbabwe five years later. 
Also Read: Close of play: Glitz, glamour and grandeur
Weighing up Finchy's MCG legacy
Bearing a stout physique coupled with an eloquent presence, Finch was just as Victorian as they come. The mighty MCG remained his hunting ground for years that came on to witness a handful of his cricketing legacy. All the way from his ODI debut to his first ton against a star-studded team, to his first World Cup century and at last lifting the coveted World Cup title, it was MCG that beamed at Finch with undisguised admiration.
To call time on your international career at a ground of such enormous significance is what any athlete would drool over. Not Finch, for he exhibited selflessness in heights unscaled by any other.
However on a further serious note, his retirement announcement forms the first big step toward resurrection for Team Australia following a flop World Cup campaign on home shores last year. The team will now be on the lookout for a new captain with the 2024 T20 World Cup well on the horizon.
Finch's contribution to Australian cricket and the sport in general are beyond any shadow of doubt, as heavyweight as any over the past decade. Perhaps, what defines his glorious legacy even more is how he forged his leadership legacy in a time of crisis within Australian cricket.