Led by sturdy right back Shravan Shetty, 27, and coached by former India midfielder Steven Dias, 39, and ex-junior national Ryan D'Souza, 49, the state outfit beat Madhya Pradesh 4-0, Chattisgarh 1-0, Daman & Dadra 4-0 and Haryana 3-1 before going down 1-2 to West Bengal in the qualifiers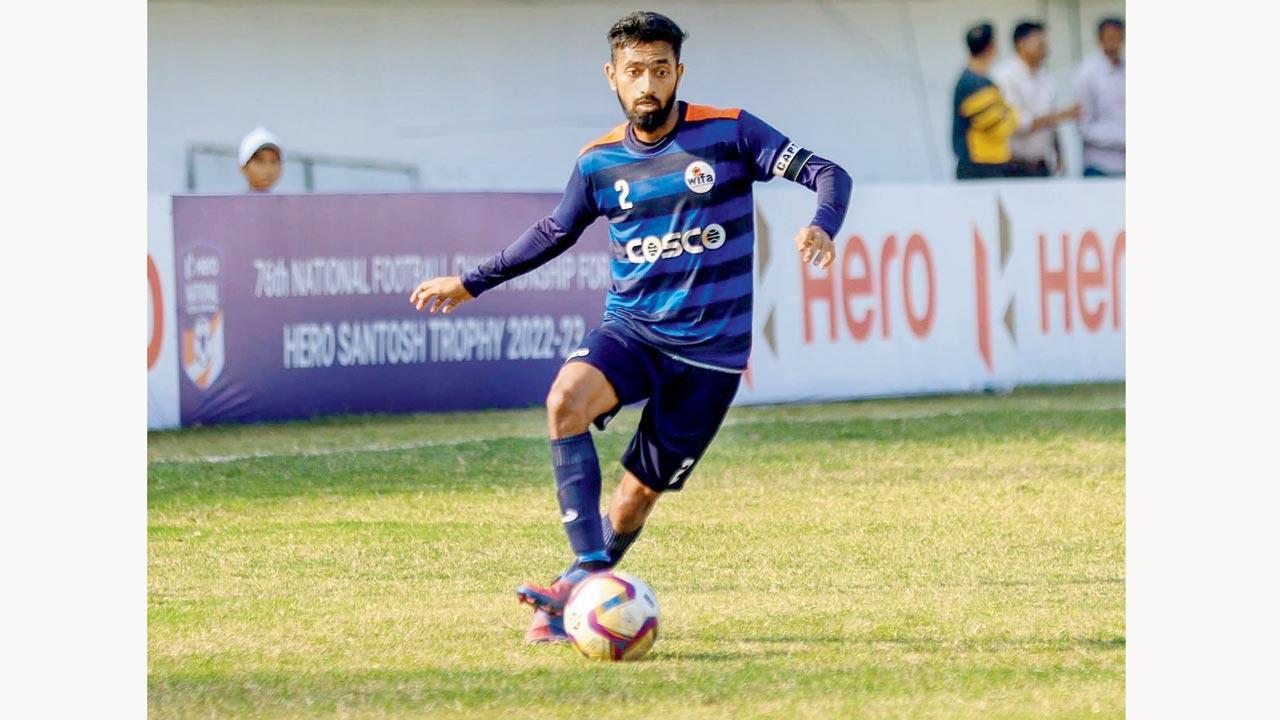 Shravan Shetty
With four wins and one defeat in the qualification round (January 7-15) of the 76th National Football Championship for the AIFF Hero Santosh Trophy in Kolhapur, Maharashtra have qualified for the next phase of the prestigious event to be held in Odisha next month. 
Led by sturdy right back Shravan Shetty, 27, and coached by former India midfielder Steven Dias, 39, and ex-junior national Ryan D'Souza, 49, the state outfit beat Madhya Pradesh 4-0, Chattisgarh 1-0, Daman & Dadra 4-0 and Haryana 3-1 before going down 1-2 to West Bengal in the qualifiers. 
Skipper Shetty said it has been an impressive show so far given the short period the team got to train together. "We hardly had five days for practice after the team was picked earlier this month, so most of the players are still getting to know each other. Considering this, the performance has been very good," said Mira Road resident Shetty, 27, who plays for Ambernath United Atlanta in Mumbai's Elite Division. 
Also Read: ISL: Mumbai City FC seal 1-0 win over ATK Mohun Bagan
"Unfortunately, in our last match, Bengal surprised us with two early goals and though we fought back in the second half and scored one, they held on for the win. But our team's fighting spirit in this match proves that we can only improve from here. This is a young team with an average of around 26-27 years. The boys are focussed and if we take our chances in the next round, I believe we can win this tournament," added Shetty, who credited Dias and D'Souza for their effective coaching techniques.
"In Steven and Ryan, we have two of the best coaches in the region. They are young and abreast of all modern training methods in the game. We have around 10 Mumbai boys in the 22-man squad, with the rest of the players coming from various other districts across Maharashtra, so it's quite a diverse group. Keeping this in mind, both coaches are also taking the effort to mix with the boys and ensure the group is united," concluded Shetty.