The countdown has already begun. The tournament kicks off on Sunday, November 20 with an opening ceremony and the inaugural match between Qatar and Ecuador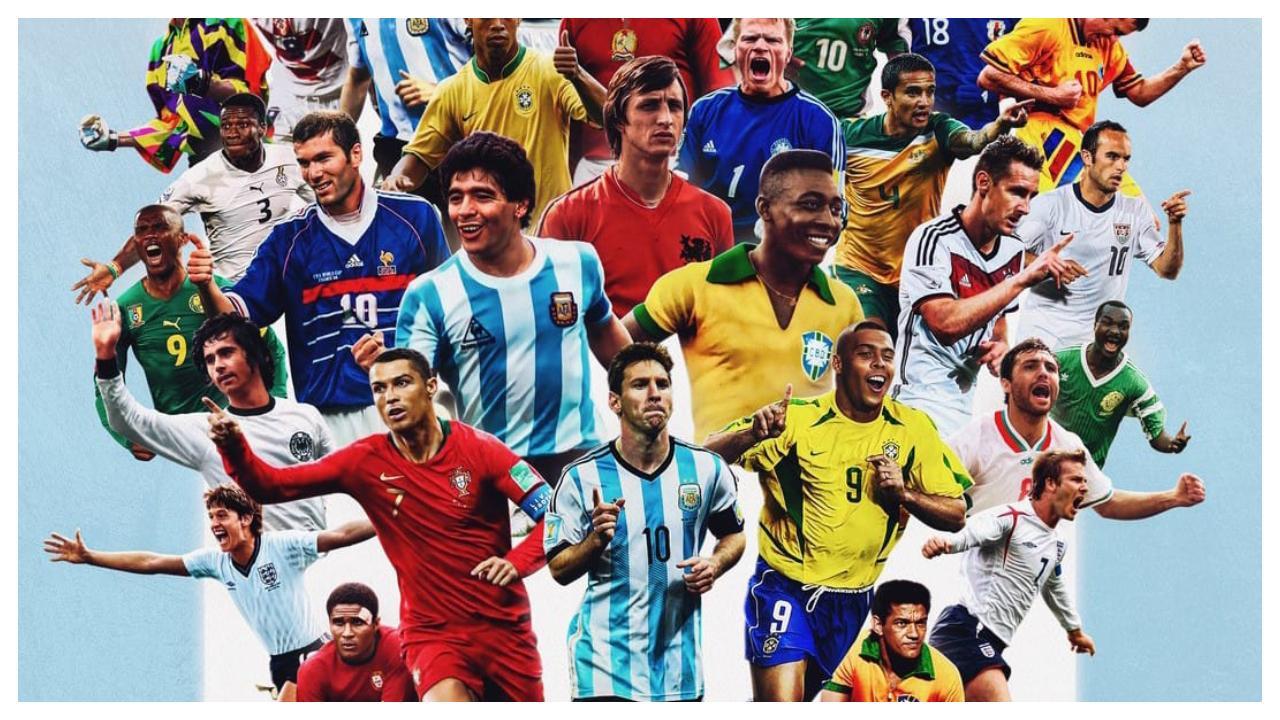 Pic credit- FIFA official Instagram handle
The countdown has already begun.The tournament kicks off on Sunday, November 20 with an opening ceremony and the inaugural match between Qatar and Ecuador.
The tournament will wrap up in a month, with the final match on Dec 18. This will be the first World Cup ever to be held in the Arab country.
ADVERTISEMENT
32 Teams will fight for the cup which held in every 4 years. Brazil won the most number of cups. This time Messi will take on Mexico and Portugal's Ronaldo clashes with Luis Suarez.
            Date             Match Details                                    Venue                                                                       Time
    November 20    Qatar vs Ecuador                                  Al Bayt Stadium                                                     9:30 pm
    November 21    Senegal vs Netherlands                       Khalifa International Stadium                                 9:30 pm
    November 21    England vs Iran                                    Al Thumama Stadium                                             6:30 pm
    November 22    USA vs Wales                                        Al Rayyan Stadium                                                 00:30 am
    November 22    Argentina vs Saudi Arabia                    Lusail Stadium                                                        3:30 pm
    November 22    Mexico vs Poland                                 Ras Abu Aboud Stadium                                        9:30 pm
    November 22    France vs Australia                               Education City Stadium                                          12:30 am
    November 22    Denmark vs Tunisia                              Al Janoub Stadium                                                    6:30 pm
    November 23    Spain vs Costa Rica                              Al Bayt Stadium                                                        9:30 pm
    November 23    Germany vs Japan                                Khalifa International Stadium                                   6:30 pm
    November 24    Belgium vs Canada                               Al Thumama Stadium                                               12:30 am
    November 23    Morocco vs Croatia                              Al Rayyan Stadium                                                    3:30 pm
    November 25    Brazil vs Serbia                                     Lusail Stadium                                                           00:30 am
    November 24    Switzerland vs Cameroon                    Ras Abu Aboud Stadium                                           3:30 pm
    November 24    Portugal vs Ghana                               Education City Stadium                                             9:30 pm
    November 24    Uruguay vs South Korea                      Al Janoub Stadium                                                     6:30 pm
    November 26    England vs USA                                   Al Bayt Stadium                                                          12:30 am
    November 25    Wales vs Iran                                       Khalifa International Stadium                                     3:30 pm
    November 25    Qatar vs Senegal                                 Al Thumama Stadium                                                6:30 pm
    November 25    Netherlands vs Ecuador                      Al Rayyan Stadium                                                    9:30 pm
    November 26    France vs Denmark                             Lusail Stadium                                                          9:30 pm
    November 26    Tunisia vs Australia                              Ras Abu Aboud Stadium                                              3:30 pm
    November 27    Argentina vs Mexico                            Education City Stadium                                              12:30 am
    November 26    Poland vs Saudi Arabia                         Al Janoub Stadium                                                     6:30 pm
    November 27    Belgium vs Morocco                            Al Bayt Stadium                                                          6:30 pm
    November 27    Croatia vs Canada                              Khalifa International Stadium                                       9:30 pm
    November 28    Spain vs Germany                                Al Thumama Stadium                                                 6:30 pm
    November 27    Japan vs Costa Rica                              Al Rayyan Stadium                                                     3:30 am
    November 29    Portugal vs Uruguay                                Lusail Stadium                                                        00:30 am
    November 28    South Korea vs Ghana                        Ras Abu Aboud Stadium                                             6:30 pm
    November 28    Brazil vs Switzerland                           Education City Stadium                                               9:30 pm
    November 28    Cameroon vs Serbia                            Al Janoub Stadium                                                      3.30 pm
    November 29    Netherlands vs Qatar                             Al Bayt Stadium                                                        8.30 pm
    November 29    Ecuador vs Senegal                       Khalifa International Stadium                                            8:30 pm
    November 30    Wales vs England                                 Al Thumama Stadium                                                 12:30 am
    November 30    Iran vs USA                                          Al Rayyan Stadium                                                       00:30 am
    December 1    Poland vs Argentina                                   Lusail Stadium                                                         00:30 am
    December 1    Saudi Arabia vs Mexico                      Ras Abu Aboud Stadium                                                 12:30 am
    November 30    Tunisia vs France                              Education City Stadium                                                    8:30 pm
    November 30    Australia vs Denmark                           Al Janoub Stadium                                                       8.30 pm
    December 2    Japan vs Spain                                        Al Bayt Stadium                                                            12.30 am
    December 2    Costa Rica vs Germany                      Khalifa International Stadium                                            12:30 am
    December 1    Croatia vs Belgium                                  Al Thumama Stadium                                                   8:30 pm
    December 1    Canada vs Morocco                                 Al Rayyan Stadium                                                      08:30 pm
    December 3    Cameroon vs Brazil                                   Lusail Stadium                                                            00:30 am
    December 3    Serbia vs Switzerland                            Ras Abu Aboud Stadium                                               12:30 am
    December 2    South Korea vs Portugal                        Education City Stadium                                                 8:30 pm
    December 2    Ghana vs Uruguay                               Al Janoub Stadium                                                          8.30 pm