Rodriguez took to her Instagram handle to share the above picture of the Manchester United striker playing with his children in a jacuzzi and wrote: "Every day by your side is happy and special. We love you infinitely. Thank you to the Best Father in the world  @cristiano"
Georgina Rodriguez
Portuguese football super star Cristiano Ronaldo, 37, has been rated the 'best father', by his partner Georgina Rodriguez, 28, recently on the occasion of Father's Day in Spain.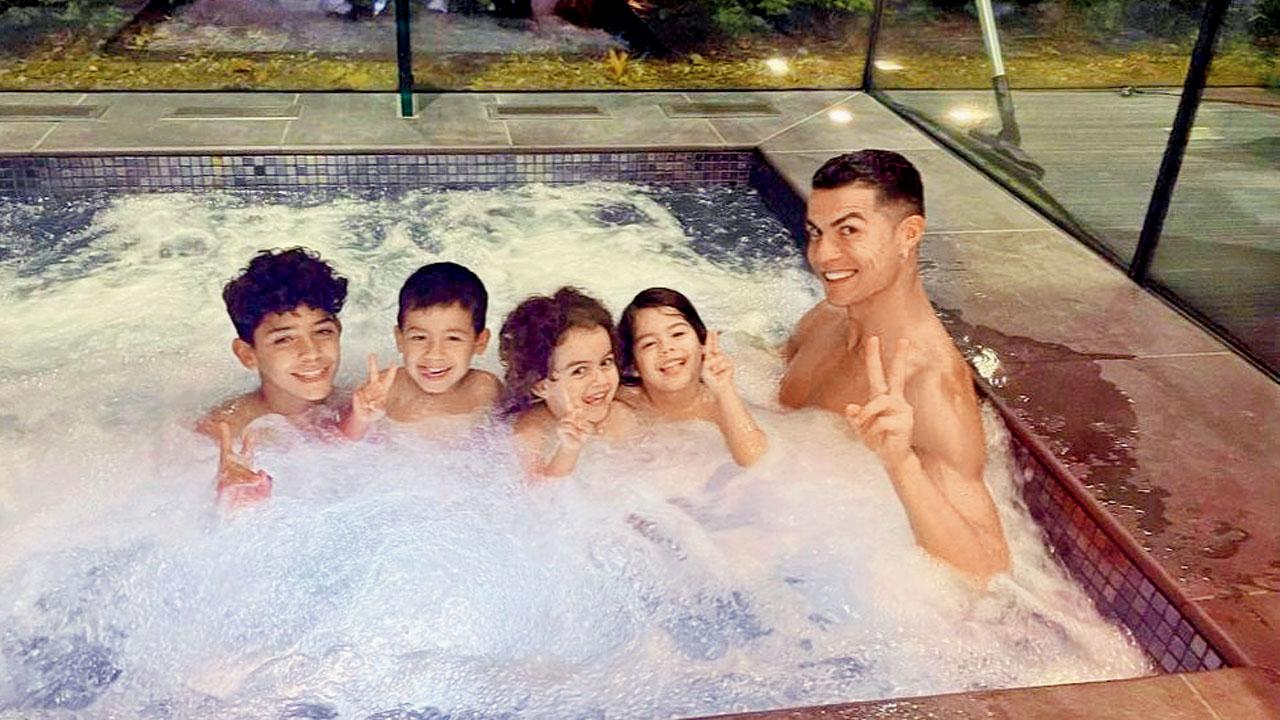 Rodriguez took to her Instagram handle to share the above picture of the Manchester United striker playing with his children in a jacuzzi and wrote: "Every day by your side is happy and special. We love you infinitely. Thank you to the Best Father in the world  @cristiano."
Ronaldo is father to Cristiano Jr from an undisclosed partner, has twins Eva and Mateo via surrogacy and daughter Alana with Georgina. 
Ronaldo recently announced on Netflix show, I'm Georgina, that a wedding to long-standing partner Rodrguez is on the cards. Rodriguez also said that she would be most happy to marry the football icon. However, both did not mention a date.