Former Bayern defender Markus Babbel told Goal.com that the club's players had their reservations about her. They feared that anything that happened in the the dressing room could be made public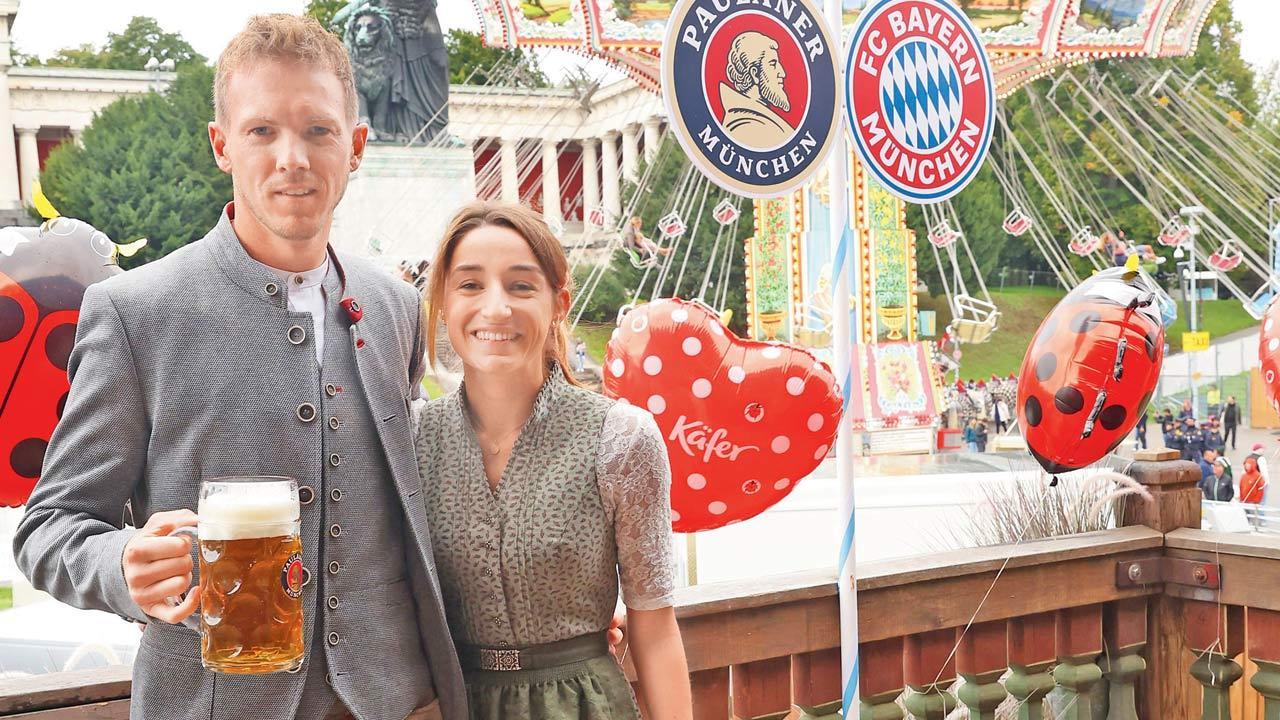 Julian Nagelsmann with girlfriend Lena Wurzenberger
German club Bayern Munich recently sacked Julian Nagelsmann from his duties as head coach. The decision came as a surprise as the club had paid a world-record £22million (Rs 195 crore) to get him out of his Leipzig contract in 2021.
Reports have now emerged that Bayern players were worried that the media leaks affecting them started through Nagelsmann's girlfriend Lena Wurzenberger, a journalist by profession. Former Bayern defender Markus Babbel told Goal.com that the club's players had their reservations about her. They feared that anything that happened in the the dressing room could be made public.
ADVERTISEMENT
Also read: Bayern Munich set to sack Nagelsmann; Tuchel to step in
German tabloid BILD had removed Wurzenberger from her position as a correspondent covering Bayern Munich after she got into a relationship with Nagelsmann. Nagelsmann was in charge of Bayern for 84 matches, winning 60, losing 10 and drawing 14. Thomas Tuchel has replaced him.