Mumbai District's experienced striker Bhagyashree Dalvi has been named vice-captain. The 22-member team will be under the guidance of head coach Sanaya Anklesaria, also from Mumbai District. Junior international Bhumika Mane, an attacking midfielder, is the youngest member of the team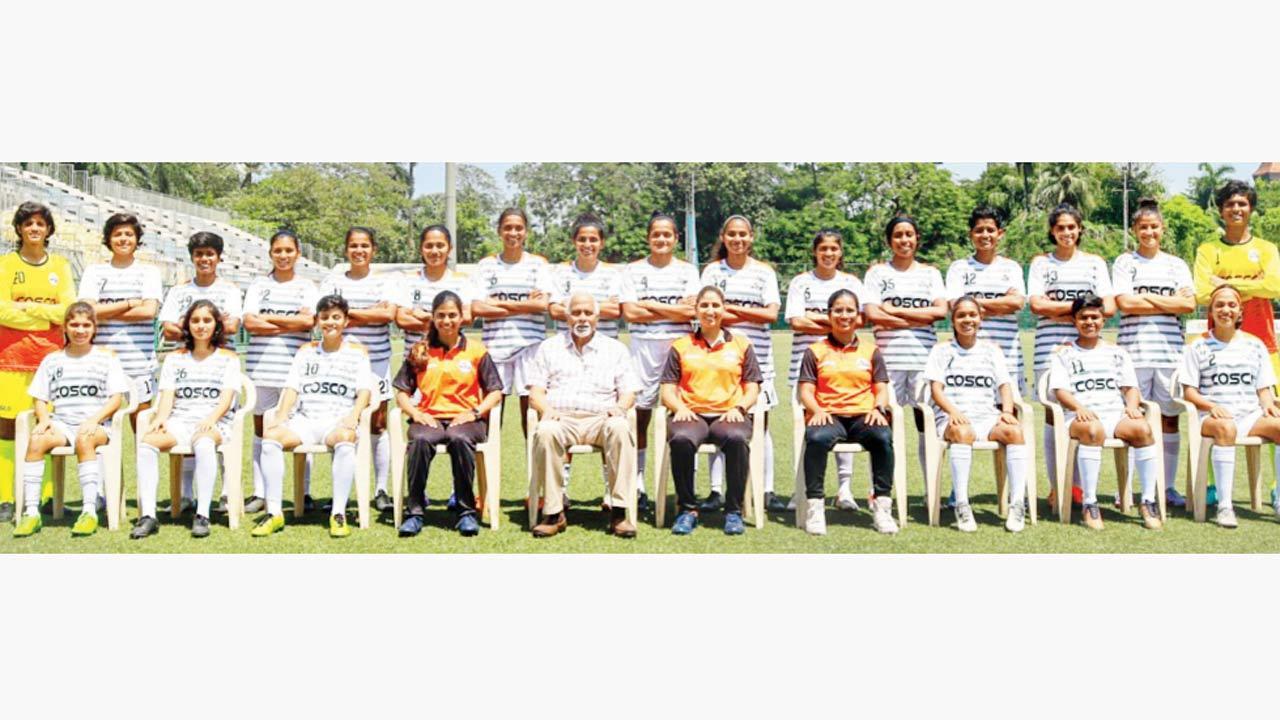 The Maharashtra team with WIFA Hon Gen Secretary Souter Vaz (fifth from left) on the eve of their departure to Uttarakhand for the Women's National football championship
Goalkeeper Payal Basude of Mumbai District has been appointed captain of the Maharashtra (WIFA) team that will participate in the 27th Senior Women's National Football Championship 2022-23 at Uttarakhand from March 27 to April 9, according to a WIFA media release.
Mumbai District's experienced striker Bhagyashree Dalvi has been named vice-captain. The 22-member team will be under the guidance of head coach Sanaya Anklesaria, also from Mumbai District. Junior international Bhumika Mane, an attacking midfielder, is the youngest member of the team.
ADVERTISEMENT
Anklesaria put the players through strenuous training sessions for the past two weeks. The coach also made the team play a couple of matches in preparation for the strong challenges ahead.
Also read: FIFA report shows growth in women's soccer
Maharashtra is clubbed with Mizoram, Pondicherry, Kerala, hosts Uttarakhand and Chandigarh. Maharashtra will play Mizoram on March 28 and meet Pondicherry on March 31. Their third group match will be against Kerala on April 2. The team are managed by Darsana Sanas of Pune District while physiotherapist Smurti Pawar will attend to the players' fitness-related needs.
The team:
Goalkeepers: Payal Basude (captain), Anjali Barke.
Defenders: Afreen Peerbhoy, Sapna Jaiswar, Sonali Salvi Sapna Rajpure, Sonali Chemate, Aditi Gadekar.
Midfielders: Ritika Singh, Sanika Patil, Arya More, Harshika Jain, Shreya Bhatt, Bhumika Mane, Aishwarya Bhonde, Ambika Dange, Tanvi Patil.
Forwards: Archana Bhaladhare, Trupti Deep, Bhagyashree Dalvi (vice-captain), Pranita Nimkar, Priya Rathod.