Tottenham goalkeeper Lloris, 36, drew curtains on his glittering international career in January after losing the World Cup final a month earlier. He had been leading the side for more than a skipper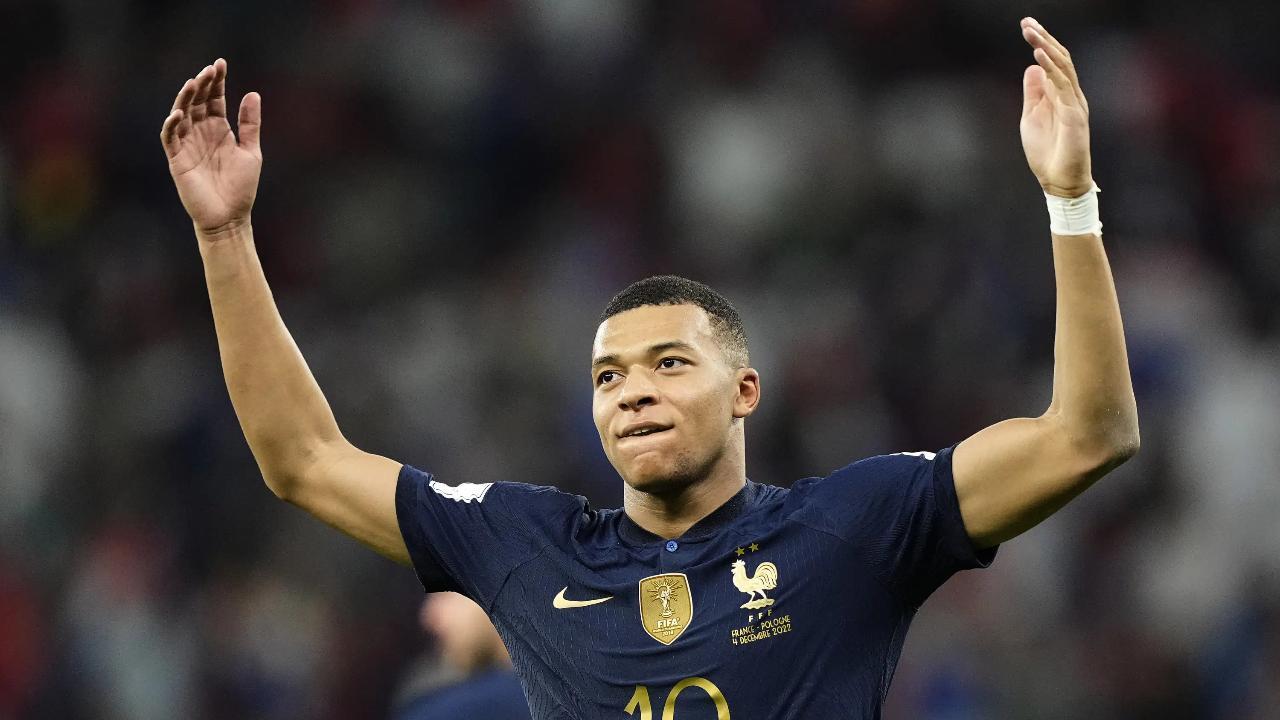 Kylian Mbappe (Pic Courtesy: AP)
Paris St. Germain forward Kylian Mbappe on Tuesday succeeded the retired Hugo Lloris as captain of the French national team. Mbappe is believed to have accepted the proposal following discussions with coach Didier Deschamps earlier during the day, according to a report by French sports daily L'Equipe. 
Meanwhile, Tottenham goalkeeper Lloris, 36, drew curtains on his glittering international career in January after losing the World Cup final a month earlier. He had been leading the side for more than a skipper. 
ADVERTISEMENT
Atletico Madrid attacker Antoine Griezmann was also named vice-captain after Manchester United centre-back Raphael Varane hung up his boots following their defeat to Argentina in December.
The 24-year-old Mbappe had been touted as one of the hot favourites for the role since Lloris retired from international football in January, weeks after leading France to their second straight World Cup final, where they were ultimately beaten by Argentina. Mbappe, who has played 66 times for his country, had scored a hat-trick in the World Cup final loss after helping Les Bleus to the title in 2018 and played a pivotal role in ensuring a runners-up finish for the side in 2022.
Also Read: Kylian Mbappe: I play to make history and I am doing that
Mbappe is also the vice-captain at PSG behind Brazil's Marquinhos and led the side in the defender's absence during Sunday's loss to Rennes. His first game as captain will be Friday's Euro 2024 qualifier against the Netherlands at the Stade de France.
Asked who he believed should become France's next captain, Lloris told Telefoot, "There is one player that is becoming more powerful in every aspect on and off the pitch and even in the functioning of the dressing room – it's Kylian Mbappe." If this wasn't enough, Mbappe has received another considerable nomination in the fight to become France's new captain. 
(With AFP inputs)