Tottenham Hotspur's defender admits driving model girlfriend Annie Kilner insane with his obsession with cleanliness and collecting sneakers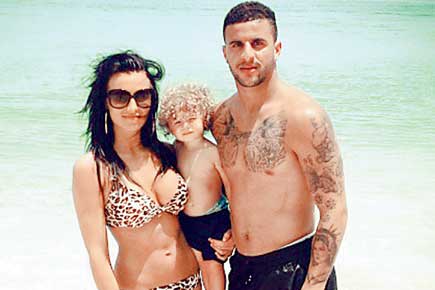 Walker's Instagram picture with girlfriend Annie Kilner and son Roman during a Barbados holiday
Tottenham Hotspur defender Kyle Walker's obsession for cleanliness and collecting trainers is driving his model girlfriend Annie Kilner 'crazy'.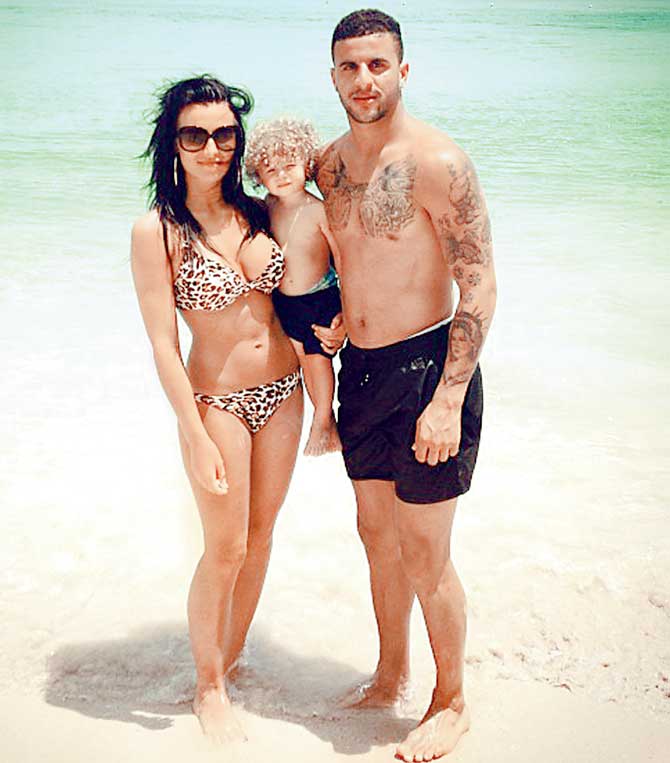 Walker's Instagram picture with girlfriend Annie Kilner and son Roman during a Barbados holiday  
The 24-year-old has admitted to being a clean freak with a fetish for collecting trainers. The defender, who is set to make a comeback to the England team after a nine-month injury lay-off, believes he's got as many as 150 pairs of trainers and says he keeps around stacks of baby wipes in his cupboard to keep them "clean and fresh".
ADVERTISEMENT
Handy baby wipes
"I like things to be clean. I don't like mess. My missus will probably tell you that I drive her insane with all my cleanliness. It's probably why I've got 20 packs of baby wipes in a cupboard down there just so when I come into my sneaker closet, I can keep them clean and fresh," he was quoted as saying by the Daily Mail.
He blames his other obsession for collecting trainers on his mother. "I've always had a trainer fetish. That's just my thing. I think I caught it from my mum, because I know my mum does like shoes. So I think I've caught it off her, but I think I've kind of overtaken her now, definitely. How many pairs have I got? Oh, I don't know. I couldn't tell you. Maybe 150 or so," he added.
Walker last played for the Three Lions in November 2013 during their 0-1 defeat at Wembley to Germany. He couldn't be a part of the World Cup team in Brazil due to an abdominal injury.
Having returned to action last December for Spurs, Walker is buzzing to be back as he pushes for a start in Friday's Euro 2016 qualifier against Lithuania. Now that he's fit and firing again, Walker will be hoping to collect a bedroom full of England caps too.
"I think obviously being injured and missing the World Cup was tough. Not being able to play for my country in Brazil was a big kick in the teeth," he said. Away from the pitch, the former Sheffield United right-back revealed he enjoys playing golf with his mates.