Vishnu Menon, Xavier D'Souza and Tanmay Talgaonkar were the other scorers for UK United. Talgaonkar was top scorer of the tournament with seven goals in five matches, while Negi was adjudged Best Player of the tournament. UK United received a cash award of Rs 15,000 while Giriz were richer by Rs 10,000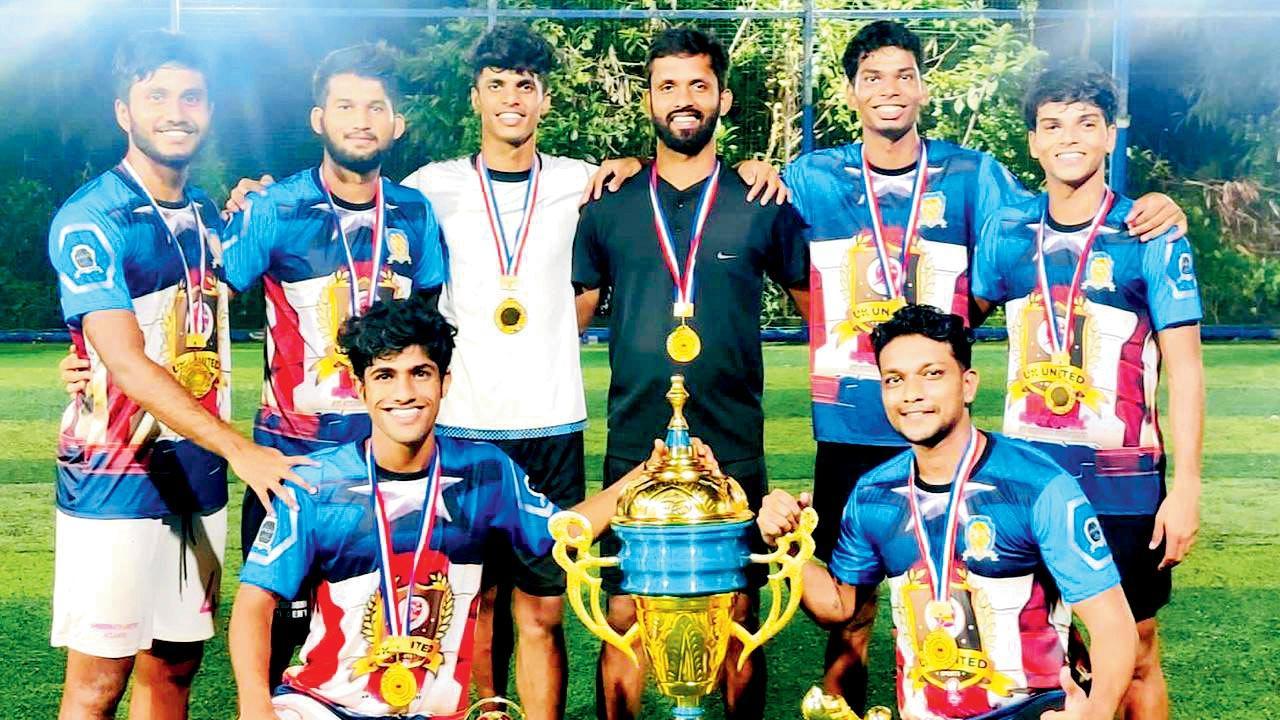 Uk United with their trophy
Suraj Negi scored the opening goal and set up the second as Uncle's Kitchen United beat Giriz United 4-0 in the final of the Helix rink football tournament in Virar recently. 
Vishnu Menon, Xavier D'Souza, and Tanmay Talgaonkar were the other scorers for UK United. Talgaonkar was top scorer of the tournament with seven goals in five matches, while Negi was adjudged Best Player of the tournament. UK United received a cash award of Rs 15,000 while Giriz were richer by Rs 10,000. What do you make of the new Team India jersey for the ICC T20 World Cup 2022?