Paes, the grand old man of the doubles court, will appear in another Davis Cup in the men's doubles and will be gunning for a record victory. We take a look at the numerous Grand Slam titles and some other records by the veteran player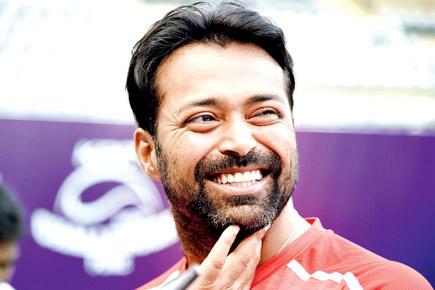 Leander Paes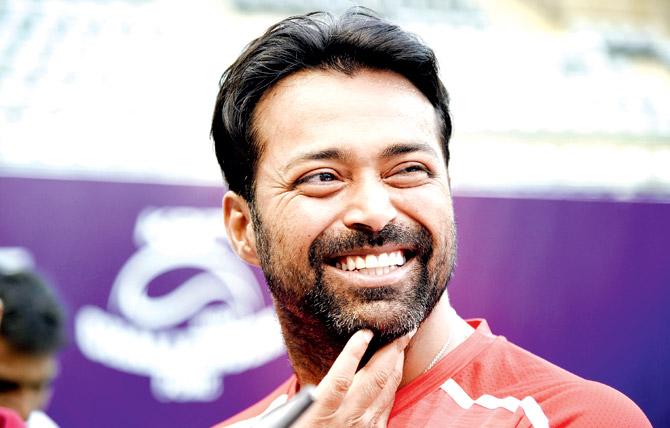 Leander Paes
Leander Paes has earned sobriquets of 'ageless' and 'evergreen', which may not be wildly novel or creative but fit him to the proverbial T.
Paes, the grand old man of the doubles court, is scheduled to appear in yet another Davis Cup tennis tournament in the men's doubles format and will be gunning for a record 43 victory.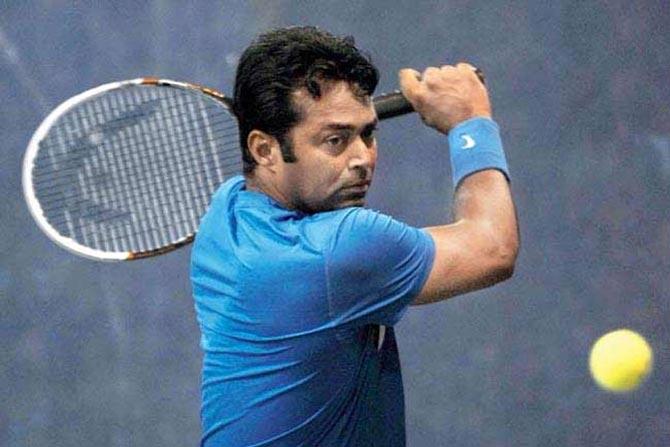 Earlier, Leander Paes made history by winning the French Open 2016 mixed doubles title with Swiss partner Martina Hingis to notch up their Career Grand Slam in the format.
The veteran star now has 18 Grand Slam trophies, the most by an Indian.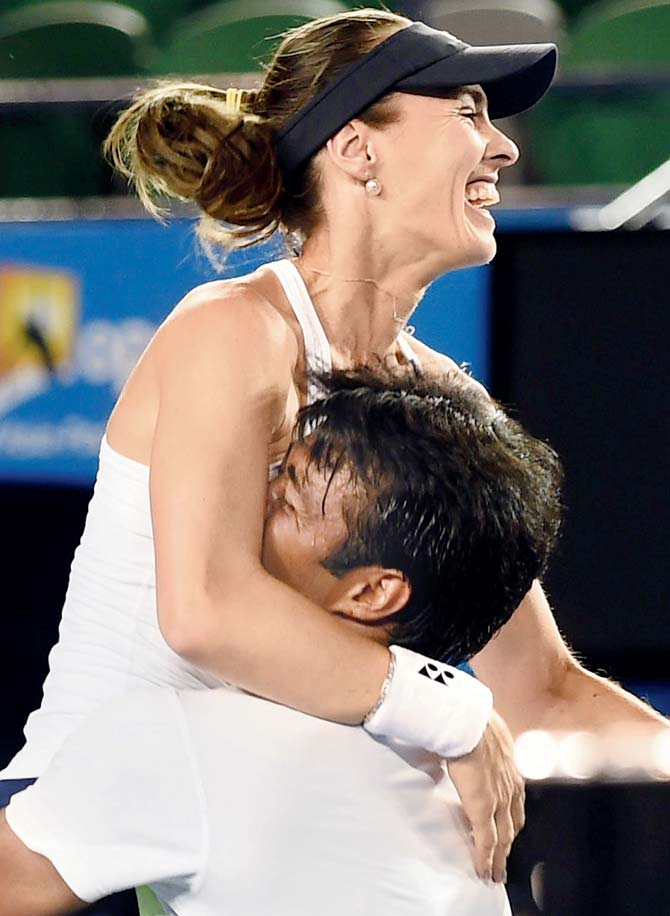 Leander Paes and Martina Hingis
ALSO READ: French Open: Paes-Hingis make history, win Career Grand Slam 
Leander Paes ties the record for most Davis Cup doubles wins in history  - 42 - with Nicola Pietrengeli.
His first success in doubles came with his partner of long Mahesh Bhupathi 16 years ago in 1999 at the French Open.
In 2015, he won 3 Grand Slams -- the Wimbledon with Hingis.
He has won ten mixed doubles major titles and now equals tennis legend Martina Navratilova.
Here is the full list of Paes' Grand Slam trophies (1999 to 2015)
Mixed doubles (10 titles)
Four with Martina Hingis, 3 with Cara Black, 2 with Martina Navratilova, 1 with Lisa Raymond
-- 1999 Wimbledon with Lisa Raymond (USA)
-- 2003 Australian Open with Martina Navratilova (USA)
-- 2003 Wimbledon with Navratilova
-- 2008 US Open with Cara Black (Zimbabwe)
-- 2010 Australian Open with Cara
-- 2010 Wimbledon with Cara
-- 2015 Australian Open with Martina Hingis (Switzerland)
-- 2015 Wimbledon with Hingis
-- 2015 US Open with Hingis
-- 2016 French Open with Hingis
Men's doubles (8 titles)
- 3 with Mahesh Bhupathi, 2 with Lukas Dlouhy and Radek Stepanek, 1 with Martin Damm.
-- 1999 French Open with Mahesh Bhupathi (India)
-- 1999 Wimbledon with Bhupathi
-- 2001 French Open with Bhupathi
-- 2006 US Open with Martin Damm (Czech Republic)
-- 2009 French Open with Lukas Dlouhy (Czech Republic)
-- 2009 US Open with Dlouhy
-- 2012 Australian Open with Radek Stepanek (Czech Republic)
-- 2013 US Open with Stepanek