Australian BMX star Sam Willoughby, left paralysed after a horrific race crash last month, has promised his fiancée, USA's Alise Post, that he will walk to their wedding next April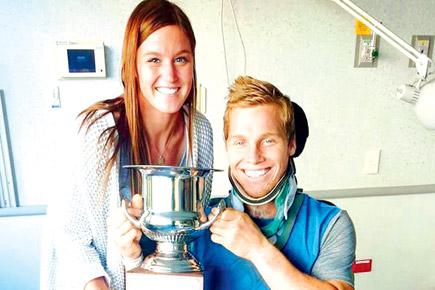 Alise Post and Sam Willoughby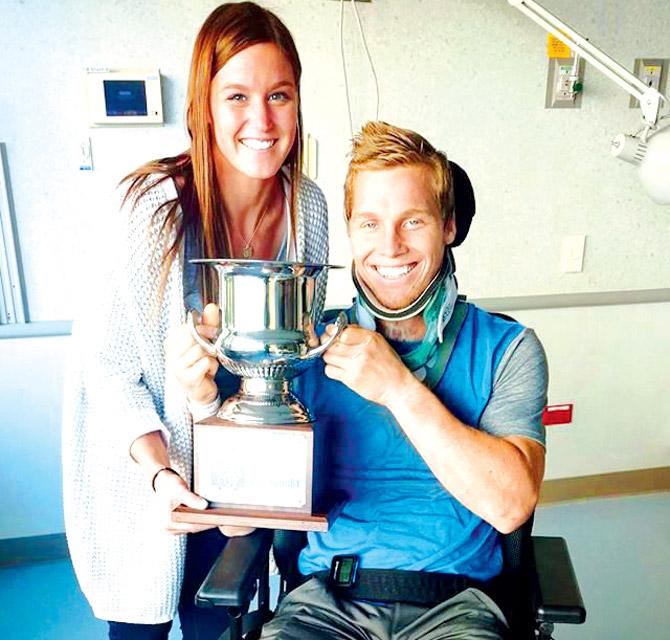 Alise Post and Sam Willoughby
Australian BMX star Sam Willoughby, left paralysed after a horrific race crash last month, has promised his fiancée, USA's Alise Post, that he will walk to their wedding next April.
"You're not marrying a cripple." Willoughby, a two-time world champion, told Post.
"When we get married, I want to walk down the aisle. I'm not going to sit in this (chair) for the rest of my life," Willoughby told Australia's Nine Network's 60 Minutes program on Sunday.