Nico Rosberg shocked the Formula One world yesterday, with the German announcing his immediate retirement just days after clinching his maiden world title. While never considered in the absolute top tier of Grand Prix drivers, Rosberg nevertheless leaves quite the legacy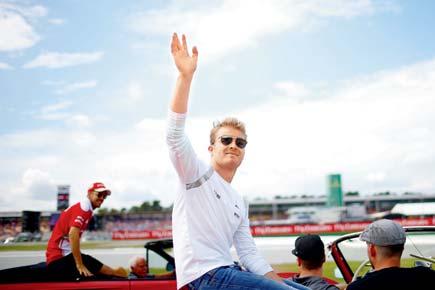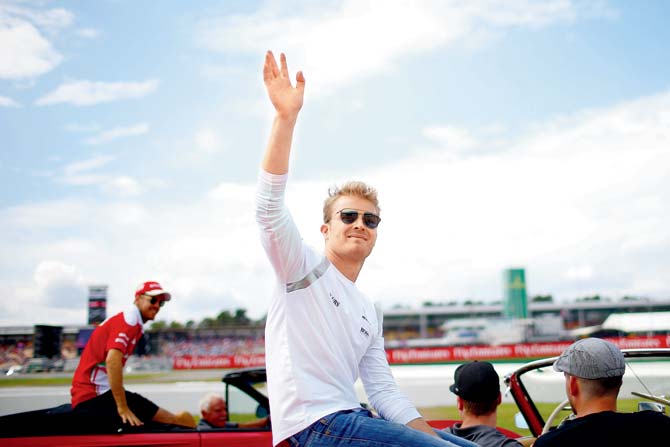 Nico Rosberg. Pic/getty images
Nico Rosberg shocked the Formula One world yesterday, with the German announcing his immediate retirement just days after clinching his maiden world title. While never considered in the absolute top tier of Grand Prix drivers, Rosberg nevertheless leaves quite the legacy.
Rosberg made his debut at the 2006 season-opening Bahrain Grand Prix. Son of 1982 world champion Keke, the German had just won the inaugural junior GP2 championship and was given his Formula One shot by Williams, the same team with which his father won the championship.
He hit the big time in 2010 - when he was signed to a works drive by Mercedes, returning to the sport as full-fledged manufacturer for the first time since 1955 having bought the previous year's championship-winning Brawn team. He could have landed a top drive sooner but turned down the chance to partner Hamilton at McLaren in 2008, as replacement for Fernando Alonso, as he had already committed his future to Williams.
Rosberg gets a shocker
In any case, Mercedes signed him in 2010 but Rosberg was in for a shocker. After weeks of speculation, the German marque announced the signing of returning seven-time world champion Michael Schumacher alongside Rosberg. The younger German beat the seven-time world champion in each of their three seasons together, though, scoring four podiums to Schumacher's one. He also took Mercedes' first win since their return and the maiden victory of his career at the 2012 Chinese Grand Prix.
Hamilton, who joined in 2013 as replacement for the retiring Schumacher, proved tougher to beat. The pair went head-to-head for the title in 2014, with Mercedes having made the most of the change to turbo-hybrid engines to produce a dominant car.
Forgettable 2015
2015 was even worse. Still reeling from the blow of having lost the title to Hamilton the year before, he was dealt a convincing defeat with his rival clinching the crown with three races to spare. It was third time lucky, however, as Rosberg put together the best season of his career taking nine wins to finally beat his nemesis, who he had finished second-best to since their karting days, for the first time. He becomes the first driver since Alain Prost in 1993 to retire as the reigning champion. Hamilton, as Rosberg also recognises, is the faster driver. Although a worthy champion, he knows he isn't quite in the same league as his teammate or an Alonso or a Sebastian Vettel. But he did what he had to and delivered. He did what the likes of Felipe Massa and Mark Webber, probably in the same bracket talent-wise, failed to do. He became world champion!