When racing two weeks ago, the Sunderji-trained Trouvaille did not look his best self in the paddock, and was also giving weight to all his rivals. He has been entered yet again in the Homi Mody Trophy, the feature event of Friday's eight-race card over the trip of 2000m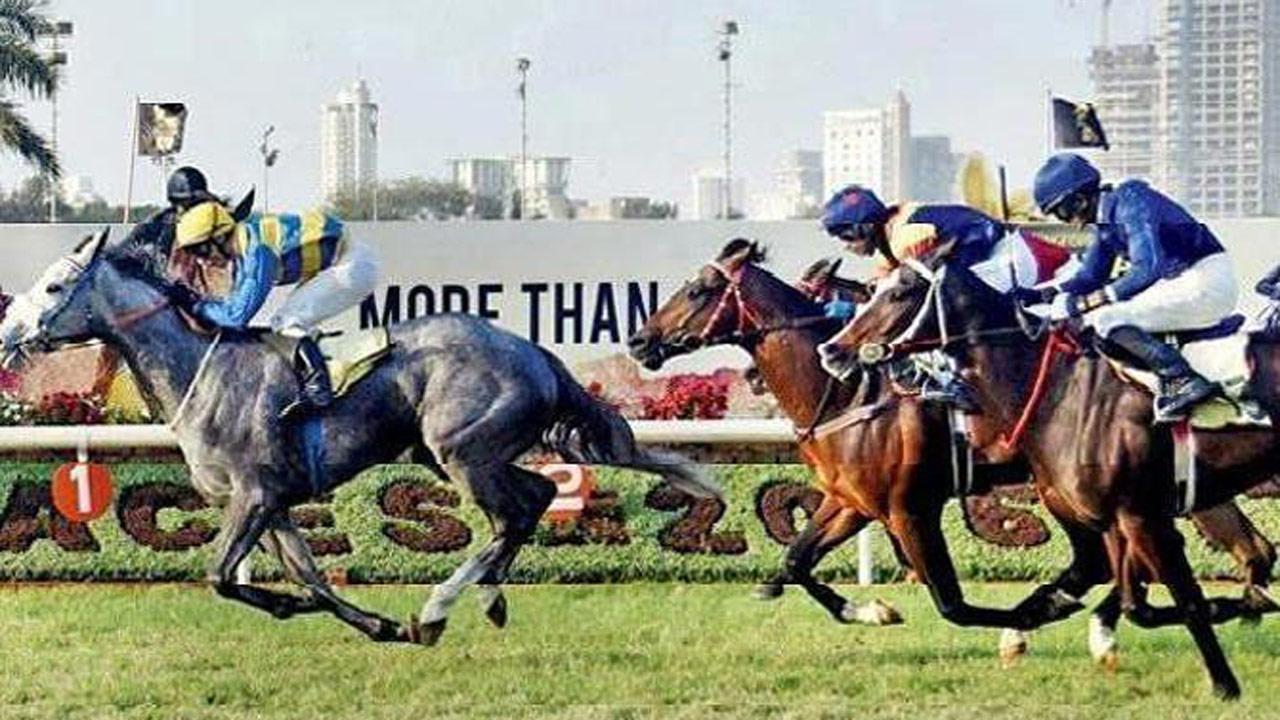 This picture has been used for representational purpose
When racing two weeks ago, the Sunderji-trained Trouvaille did not look his best self in the paddock, and was also giving weight to all his rivals. He has been entered yet again in the Homi Mody Trophy, the feature event of Friday's eight-race card over the trip of 2000m.
At a tidy mark of 55 kg now, the Indian Derby runner up is expected to make amends and resume his winning ways in the hands of A Sandesh. Wizard Of Stocks (Neeraj Rawal up) should make the contest interesting, but may have to settle with the runner up berth.
ADVERTISEMENT
First race at 1.30 pm.
Selections:
Godspeed Plate - Div II (For 5y&o, class IV; 1000m)
Monk 1, Warrior Clan 2, Grand Architect 3.
Fair Always Plate - Div I (For 4y&o, maidens; 1200m)
Pense'e 1, Quarancia 2, Remus 3.
Guest Connections Plate (Class V; 2000m)
Aspiration 1, Mandeville 2, Guinevere 3.
Desert Lightning Plate (Class III; 1400m)
Barack 1, Kariega 2, Princess Annabel 3.
Homi Mody Trophy (Class I; 2000m)
Trouvaille 1, Wizard Of Stocks 2, Truly Epic 3.
Godspeed Plate - Div I (For 5y&o, class IV; 1000m)
Belenus 1, Godsword 2, Ms Boss 3.
Vallabhdas H Adwalia Trophy (Class IV; 1400m)
Exotique 1, Guarnerius 2, Dumas 3.
Fair Always Plate - Div II (For 4y&o, maidens; 1200m)
Rays Of Sun 1, Star Sincerity 2, Tomorrows Dreams 3.
Recommendations
Best bet: Exotique (7-3)
Upsets: Turmeric Tower (1-2) & Rising Sun (2-4)
Today's pools
Jackpot pool: 4,5,6,7,8
Treble pool: I - 1,2,3; II - 3,4,5; III - 6,7,8
Tanala pool: All races.