Striker Aarya More, who netted brace in 2-0 win over Pondicherry on Friday, hopes they are able to match Kerala's speed in the next match of the Senior Women's National Football Championship on Sunday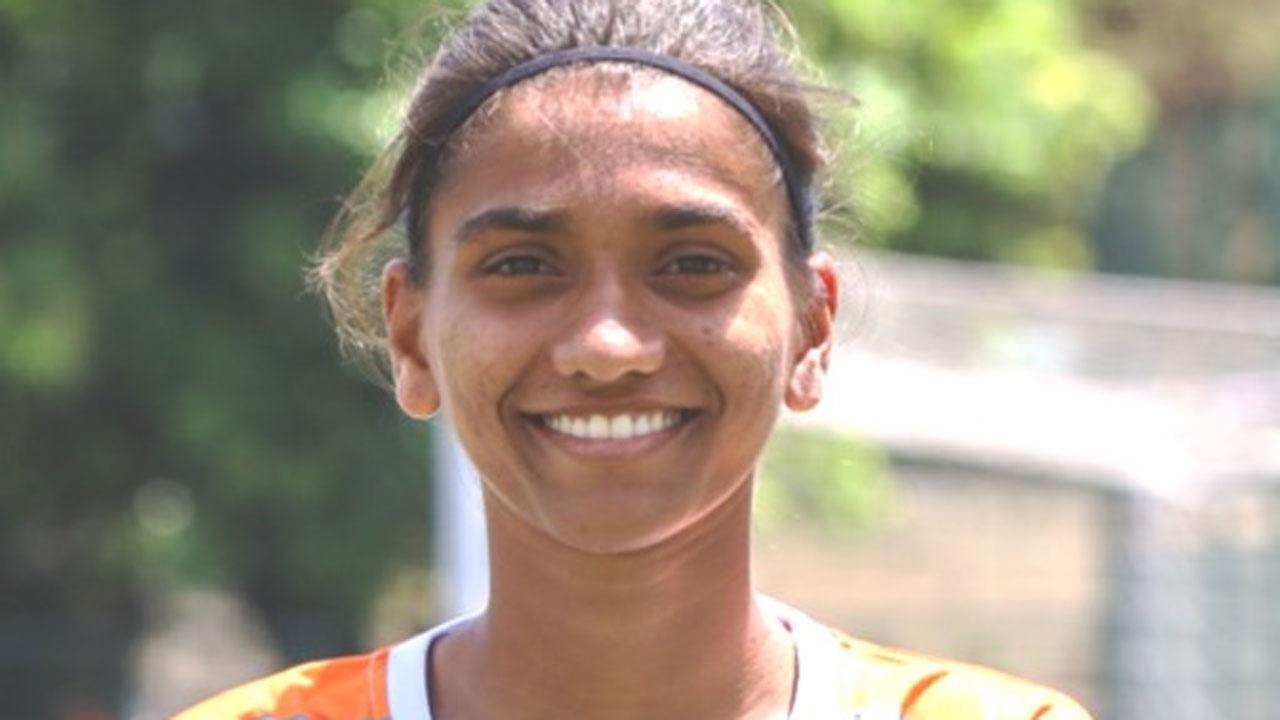 Maharashtra striker Aarya More
Riding on striker Aarya More's brace, Maharashtra managed to beat Pondicherry 2-0 in their second Group-II league match of the Hero 27th Senior Women's National Football Championship at the IGIS Complex, Haldwani, Uttarakhand on Friday. After the stellar show, More, 18, said they do not have much time to dwell on the win as they need to focus on their third group match against fancied Kerala on Sunday. Maharashtra had earlier defeated Mizoram 5-1 in the opening match.
In the tie against Pondicherry, the Sanaya Anklesaria-coached Maharashtra team adopted an attacking approach. More, who was cautioned in the 16th minute for an infringement, shot past Pondicherry goalkeeper Akila after receiving an assist from skipper Bhagyashree Dalvi in the 20th minute. A minute later, she netted the winner.
ADVERTISEMENT
Also Read: Bhumika aims to be Maharashtra's impact player at Sr Nationals
"This win has given us the much-needed confidence to play against Kerala. But they have a strong side. We saw their match against Pondicherry [which they won 6-0 on Tuesday].  Our match against Kerala will be close as both the sides are good. We want to win it at any cost. Though the entire team are good, we need to mark their jersey No. 11 [Malavika  P], whose speed will be difficult to match. But if we manage to mark properly, we can surely win the crucial tie that will decide if we qualify for the next phase," said More, an FYBA student of Kamala College in Kolhapur. Talking about her brace against Pondicherry, More said: "It was good to score for the team. But scoring both the goals felt nice. I just hope we qualify [for the next stage]."