As Walmart, Amazon and Big Basket fight for the Indian market, our love for the corner shop and its sense of community may just save the kirana store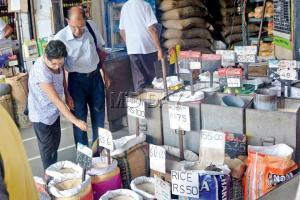 Chunnilal's in Bandra West is a family-run business that has been around for 80 years, catering to the middle and lower middle classes. It is co-owned by Talakshi Satra. Pics/Sayyedu00c3u00a2u00c2u0080u00c2u0088Sameeru00c3u00a2u00c2u0080u00c2u0088Abedi
Mehzabeen Padania, now in her sixties, has been shopping from the same kirana store ever since she moved to Bandra West after she got married. It's the same provisions - dal, rice, sherbet and khakra - that she has been buying from Kakubhai's for nearly the last 40 years. On this Thursday morning accompanying her is a neighbour, also as old as Padania. In their lives, she says, there are no youngsters anymore to teach them how to use a mobile app or an online service, such as Big Basket or Amazon. But, that's not the only reason the two make their weekly trip to Kakubhai's, located at the base of Mount Mary's and today run by Rajesh Gala and his wife, Nita. "I have seen them grow up before my very eyes," says Padania. "Yeh dukaan imandar hai," she says, praising the establishment for its honesty.
As Padania strolls the shop's little alley, she is not alone in her confidence in the kirana dukaan. The familiar little store, dotting our neighbourhoods, has emerged resilient in the face of the growing might of major e-commerce platforms. Not just that, but leading e-commerce sites, which once posed a major threat to these mom-n-pop stores, and continue to do so, are learning business strategies from them, even joining hands to increase their reach. Less than a month ago, The Wall Street Journal reported how big retail chains, right from Amazon to Reliance, have failed "to find a profitable niche in India".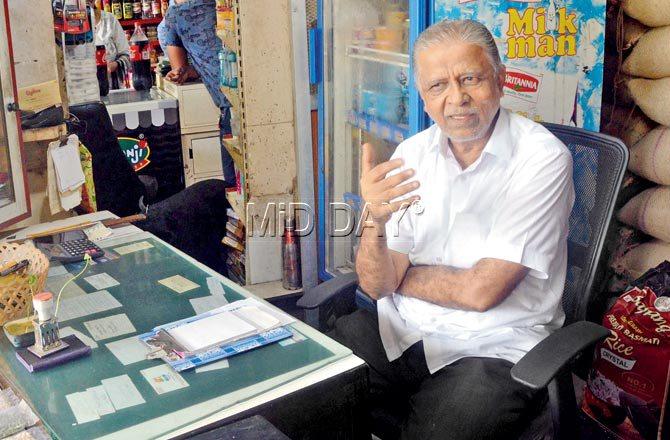 The article goes on to cite a report from Indian retail consultancy, Technopak, which states that small retailers control close to 90% of the country's $700+ billion retail market. Retail business and technology practitioner, Siju Narayan, GM-Asia Pacific at Loyalty Juggernaut Inc, says that whenever there is a disruption in the retail industry, the death knell for kirana stores is always sounded. "Be it the advent of 'organised' retail in the form of supermarkets or the introduction of large shopping centres or, more recently, the explosion in e-commerce - it was always opined that kirana stores will cease to exist. On the contrary, the kiranas and the mom-n-pop have not only survived but have managed to thrive," he comments.
Customer connect
The winning formula for kirana stores is personal connect. At Kakubhai's, Nita, 45, attends to customers asking for dosa batter and rotis, and recalls her late father-in-law, the founder after whom the store is named. Old-timers know Kakubhai as the man who opened shop at 7 am, and first fed the pigeons, cows and dogs in the neighbourhood. If he felt like it, the strays would get ice-cream instead of biscuits. "Morning walkers continue to pick up their daily groceries from us. People who want bread and butter for their breakfast are not going to depend on online sellers," says Nita.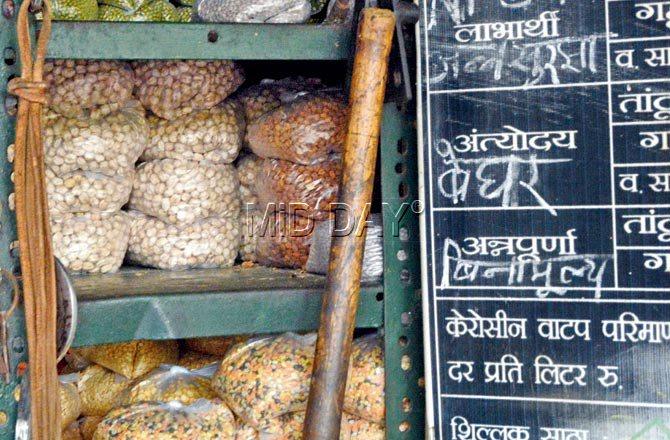 Chunnilal's offers discounted rates, like e-commerce sites
Moreover, your local kirana store is just a phone call away, just like e-commerce platforms. Kakubhai's has about five delivery boys who are always on call, and will deliver up to a five mile radius. It's a success story shared by neighbour, Chunnilal. Helming this family-run store is septuagenarian Talakshi Satra, who took over the groceries business after the elders in his family passed away. He says, "Look at the way our population has grown. The pace of population growth means that there is enough business, be it for kirana stores or e-commerce platforms," he says.
Offering the example of a range of cooking oils placed on his desk, Satra talks about how Chunnilal's caters to a middle-class and lower middle-class demographic. "All these brands are good-quality. But, we sell these at a lower price. So a brand that is for R125 is sold at R90 here," he says. Talakshi says that Chunnilal's has been lucky. "There were more such stores in the area but they have all been wiped out - for the same reason that high-rises have come up here. You cannot afford to pay the rent here," he says. Talakshi and his extended family have the fortune of owning the property, on which they both live and do business. The secret to their steadfast clientele in recent years could also be their 12-year-old jet black Labrador, Daisy. "Everyone knows her and the kids love to pet her," he laughs.

Mount Mary Society Stores has been stocking premium products since its inception 40 years ago. Jenish Satra, 27, a psychology major, who co-runs the store, says, "We rarely get orders wrong. Our delivery boys know by looking at the order whose address it is for."
For wadis and murukku
What e-commerce platforms and chain supermarkets find hard to compete with, especially, are the speciality kirana stores that cater to community-specific needs. At Matunga, a name well-known to several South Indians is Pazhaniappan Groceteria. Walking into this well-lit store is like having entered a part of Madurai or Bengaluru, with rows of coffee brands, murukku and Yardley powder, and Tamil songs playing in the background. It is the reason why Yogita and Jagannathan Vishwanathan, a Melbourne-based couple in their 40s, shop here when they are in town. "We are particular that products are vegetarian and free of animal enzymes. We can't always do that with online shopping and these products are also very expensive in Melbourne. You don't get narthangai (citrons) anywhere else," say the couple, after they enquire with the store manager, Balamurugan, about Jain Maggi. "Besides," says Jagannathan, who grew up in Mumbai, "there is a connect with one's ethnicity."
"Not all our customers are South Indian," says Balamurugan, 43, who has been managing the store for nearly 20 years. "Several customers come here to get good quality sambhar masala or idli batter," he says. The store's USP, he says, is in the curation of products, sourced from distributors in Mumbai and elsewhere, and therefore creating a collection that is unique. If you want peanut bars from Kovilpatti in Tamil Nadu, you know this shop will have it.

Nita Gala (left), the co-owner of Kakubhai's in Bandra West, with her long-time customer, Mehzabeen Padania (right)
Competing and learning
"Hyperlocal is the buzzword today - but that's what the kiranas have been doing for ages! Kiranas have always been and will remain the closest connect to the end consumer. No one understands community living and their needs better than kiranas," says Narayan. Even so, there are those who would rather rely on the convenience offered by e-commerce platforms. For Nitasha Gaurav, a Bandra-based stylist, e-commerce platform, Big Basket, has come as a boon for her mother who lives by herself in New Delhi. "Once a month, the domestic help sends me a list of all the groceries that my mother needs, and I just order those on Big Basket. It is extremely convenient - I can order for her while I am in a cab or even late at night," says Gaurav, 44.
If her mother needs a certain kind of protein supplement, and it's not available on Big Basket, all that Gaurav has to do is to look on another e-commerce platform. "That said, the local kirana guy will always be needed. If you need a box of matches, you are not going to order that online, are you?" she says.
Malay Desai, a sports journalist, says that given that he and his spouse are both working, their two-year-old twins need all the attention they can get. So, for diapers that need to be replenished every two weeks, should one go to the supermart or just order online? It's the latter, naturally, for the Desai household. Besides, they get a substantial discount on Grofers, a Gurgaon-based online grocery platform that partners with local stores. "But, this doesn't mean that my in-laws, with whom we stay, shop online, too," says Desai, 32. "For them, their monthly visit to the supermarket is like an outing - they spend an hour there," he says.

In search of vegetarian groceries and an ethnic connect, Melbourne-based couple, Yogita and Jagannathan Vishwanathan shop from a Tamil kirana store, Pazhaniappan Groceteria, in Matunga
Narayan thinks that the best logical next-step for e-commerce businesses who are yet to beat the kirana stores is to partner with them. "It makes tremendous business sense for e-commerce players to partner with the existing last-mile stocking and delivery ecosystem that exist in the form of kirana stores. Amazon, Flipkart owned Myntra and Flipkart itself have already started doing this effectively," he says. While Amazon and Walmart did not wish to participate in this story, Albinder Dhindsa, co-founder and CEO, Grofers, says that his company works with over 1000 local stores as partners both for pick-up and delivery. "Mumbai's penetration of kirana stores is highest in the country.
Therefore, the level of accessibility to consumers operate at a different plane to other major metros. In Mumbai, kirana stores provide convenience of delivery within 30 mins," he explains. Dhindsa says that kirana stores and their decades-old relationship with their consumers gave them a lot to learn. "We realise that this is a business of needs and not wants; hence consumers expect on-time delivery, hassle-free refunds, doorstep returns and quick replacement. [However] on an average, Grofers' prices are up to 40 per cent lower than kirana stores. We are able to do this because we procure directly from large FMCG brands, have our own labels across categories, and can provide a highly efficient supply chain with low-cost delivery," he says.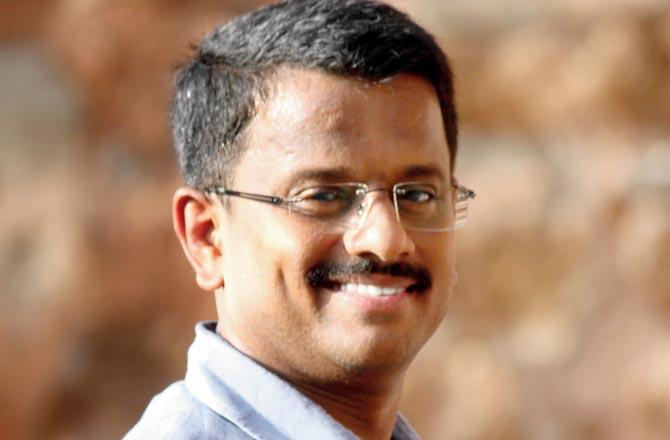 Siju Narayan
Need more incentives
Despite the recent reports about the kirana stores' resilience, most owners try not to think about a future in which their business could be wiped out by e-commerce players. Talakshi says, "We are not here just for the profit. This business is my grandfather's. Aadha roti milega, but I would like to keep at this."
Many kirana stores have tried to adapt to the needs of their consumers, and even keep up with niche demands. Chunnilal's sister concern, Mount Mary Society Stores, a little further down the road, stocks more premium products, such as canned olives and mixed pulses.
There are signs that read chemical free jaggery and organic sugar, and one that tells customers to carry their own cloth bags. Jenish Satra, 27, a psychology major from National College, who runs the store along with his elder brother, Amish, 42, shows us a roster of orders from the previous day, a list of over 35. "It is very rare that we get orders wrong. Our delivery boys know by looking at the order itself whose address it is for," he says.

Amish Satra
Mount Mary Society Stores is a popular landmark in the area, but Amish is not sure if it will survive this year. He is the head of Bandra Boys, the informal name for the Bandra Retail Shopkeepers' Association. On Wednesday evening, the association met regarding the plastic ban, and Amish thinks that this will hit small business unequivocally. "Big companies and supermarkets are able to invest in high-grade plastic, but what incentives have been made for smaller businesses? It seems that they are able to copy our model, such as how Big Bazaar is selling loose grain the way it's done at ration shops. They have realised that it is important for customers to touch and feel groceries, smell them even, to ascertain quality.
But, are we able to copy them? If we have to pack grain, then we have to do it in plastic, and we will be fined. The government has to create more incentives for smaller businesses to survive. Instead it seems to be favouring bigger conglomerates. Even Tetrapak uses two layers of plastic; so many MNCs use plastic in their packaging. I don't think we will last beyond September at this rate," he says, adding that the association used to have 108 stores; today there are only 40. "See how Shah Rukh Khan is promoting Big Basket? But he and his family orders its daily groceries from here. Aryan [Shah Rukh's son] used to come here to have his favourite Tropicana apple juice and Dairymilk chocolate. This means, there is still something about the kirana dukaan that people love, right?"
90%
of India's $700 billion retail is controlled by small retailers, according to Indian retail consultancy Technopak
Catch up on all the latest Mumbai news, crime news, current affairs, and also a complete guide on Mumbai from food to things to do and events across the city here. Also download the new mid-day Android and iOS apps to get latest updates