Scriptwriter Kersi Khambatta is bound by the compulsion to push the envelope. With his upcoming debut novel, Khambatta issues a disclaimer to Goans: All characters were made up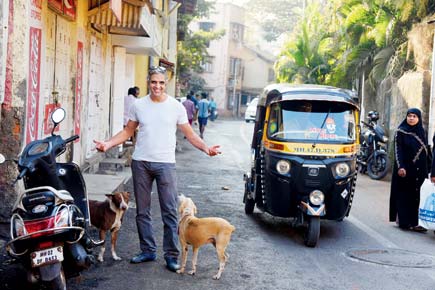 Kersi Khambattau00c3u00a2u00c2u0080u00c2u0099s first novel, the Village of Pointless Conversations, published by Harper Collins, will be out next month. It is an expansion of the script that became Finding Fanny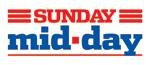 With 16 years spent away from his chosen profession of writing, Kersi Khambatta's hands and speech are racing ahead of what he wants his written words to say. The script writer - best known for his partnership with director Homi Adajania for Being Cyrus and Finding Fanny — sailed with the merchant navy till 2000, before actively seeking a more fulfilling life as writer. You can see that career in the pronounced articulation of his knuckles and finger joints as his hands gesticulate his speech.
ADVERTISEMENT
Khambatta, 50, always wanted to write. "I was sh*t at academics; too much of a dreamer. I used to write long letters back home when I was sailing and nobody complained about them," says the Bandra resident. However, the urgency of having to earn a living led him to catching a trans-steamer in Hong Kong ("The romantic, old-fashioned way") at 19, right after doing miserably in his HSC exams.

Kersi Khambatta's first novel, the Village of Pointless Conversations, published by Harper Collins, will be out next month. It is an expansion of the script that became Finding Fanny. Pic/Sameer Markande
His first novel, the Village of Pointless Conversations, will be out next month — an expansion of the script that became Finding Fanny. "Homi always wanted to tell a story about the irony of a postman receiving a letter. At that point, I was working on a slightly autobiographical novel, which I scrapped because this was more of a challenge. How mad can we make the characters? How eccentric can we make them, while making them seem perfectly normal? So, I asked Homi if this could be my first novel and he said, go for it. It took nine months to write and three years to reduce that verbal vomit to something that was passably readable."
Adajania and Khambatta met on a diving trip at Lakshadweep in 1997. Discovering a similar sensibility, they collaborated on Being Cyrus, based on a short story written by Khambatta. Together, they bring a unique sensibility to Hindi movies, which the industry now realises is elastic enough to make place for differing but valid viewpoints. Both now consider the industry their primary profession - Khambatta has moved to Bandra to be closer to "work" assignments. His next script is being produced by Balaji, making it as commercial as it comes. He doesn't care, as long as he gets to write.
After the Merchant Navy, he spent seven years looking after private yachts. He started learning karate under Pervez Mistry and now goes for a "pilgrimage every four years to Okinawa to train under the masters." All this magic, he says, happened when he quit sailing and was able to do everything he wanted to since 18. "Karate is my yoga. The challenge and the discipline of living the karate-life makes me a better person, a more focused individual. It is my anchor in stormy seas. When everything is going wrong, that one thing is always going right."
On the side, he would write whatever he could — celebrity interviews, travel and adventure stories and foreign assignments. "The short story of Being Cyrus was lying in my computer until Homi read it in 2003. There was no master plan of getting into writing for movies. It happened serendipitously. Homi also had this bug up his ars* of making a movie (his first), so we developed the script together."
The partnership worked well and the two went on to work on Finding Fanny and the contentious one-and-half minute film on women empowerment made for Vogue magazine. When Adajania needs words, he calls Khambatta. "And he calls the shots. He is the captain of the ship; I am just the galley cook," he says.
Besides the love of diving and telling stories, the two are also bound by the desire to shock people. "We like to experiment with pushing the envelope a little bit, seeing how much we can get away with. The whole premise of Being Cyrus — killing old people is not an explored subject or theme in most movies. Especially making Parsis the bad guys, who have always been portrayed as good and almost painfully boringly, saintly," he says. "Which is not accurate at all. We are just like anybody else. I'm sure we can be pretty damn homicidal if situations and circumstances push us to be. I wanted to talk about all the taboos, prejudices and biases that plague our community. We can whitewash it as much as we want, but the truth is that we are just like anybody else. Not purer or anything."
He actively disassociates from Brand Bawa. He clarifies that he is not a representative of the Parsis. "And if anybody expects me to be, then tough luck.. It was s*x, drugs and rock and roll growing up in Dadar Parsi colony, but a time comes when you have to get out."
The biggest trap of staying in a gated colony, he thinks, is that you ghetto-ise yourself. You will find comfort within that little patch of land! Marry a nice Parsi girl who will live three buildings down from you. Your kids will do the same thing. It's a dangerous. I find it parochial and boring. Too much intellectual interbreeding is harmful for the community. With Being Cyrus, I buried my hatchets about the community and got it out."
The longing with which his older relatives spoke of the days of the Raj, he saw echoed in the landed gentry of Goa as he researched his book. Its ending is completely different from the slapstick resolution the movie chose. "And the characters are richer because I have elbow room to play with all the idiosyncrasies and madness in their heads," he says. Khambatta's agenda, when he writes a book, is to tell a story that resonates with the heart. Growing up, he was an Amitabh Bachchan fan and now watches a curated selection of Hindi movies "like Titli, Piku and Queen". "Yes they had stars such as Deepika, Kangana, but first and foremost, they were great stories. If you can empathise with the human condition, any human condition, you can do a good job of telling a story, even if it's out of your comfort zone," he says about writing.
With The Village of Pointless Conversations, he is back to pushing the envelope. The book is set in the Goa of villages, not the beach. "Literally every village in Goa, and I don't mean that disparagingly, is a village of pointless conversation. You walk down to a taverna and listen to the gossip. The toddy tappers actually do come at five in the morning, drink arrack and climb those 40 feet high trees. It's a fascinating little microcosm of life."
Here comes the juicy bit: "The landed families that live in these villages, they don't consider themselves a part of India even today. They yearn for the day the Portuguese will come back and take over. They consider themselves a cut above the Indians, more progressive, more stylish, landed gentry, but in reality, they are just normal folk caught up in their boring, quotidian lives. These affectations are merely their aspirations to grandeur, something I find quite quaint and lovely as a theme to explore."