Dancer-choreographer Sumeet Nagdev and his troupe will perform Celebrate Meditate, a contemporary production, at Ravindra Natya Mandir today. Phorum Dalal and photographer Atul Kamble attend their rehearsals to capture what's in store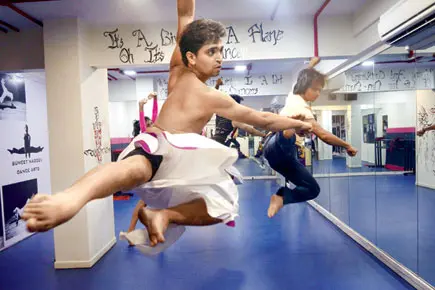 It is a sweaty walk under the scorching sun to Sumeet Nagdev Dance Academy from Matunga station. When we enter the studio where Nagdev and his troupe are rehearsing, it is even hotter. "We practice without the air conditioner; the idea is to sweat it out," he smiles.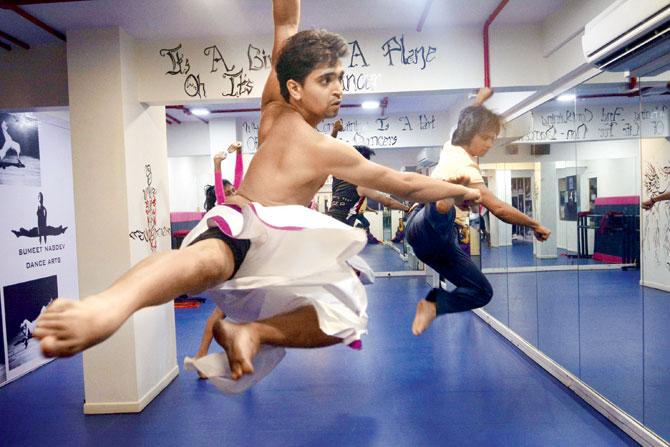 Sumeet Nagdev Dance Academy completes eight years today. Dressed in a yellow T-shirt and tracks, the trio executes a modern side leap 
ADVERTISEMENT
(Left) Dancers coordinate their steps in sync with each other and create a neat formation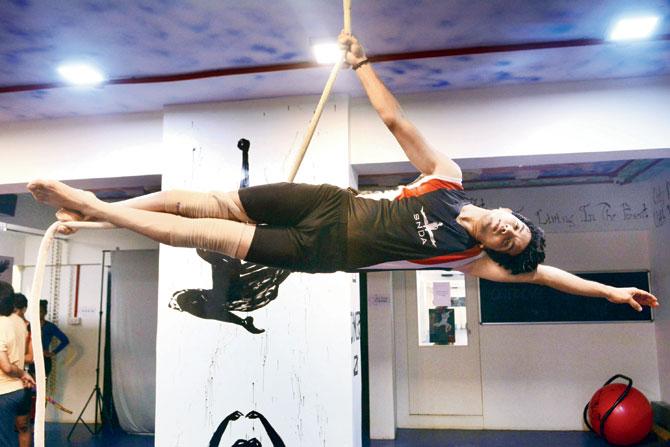 Just like spiderman, this dancer uses his nimble toes to balance on a rope and strike artistic poses

Dancers share a light moment as they stretch and warm up before the rigorous rehearsals begin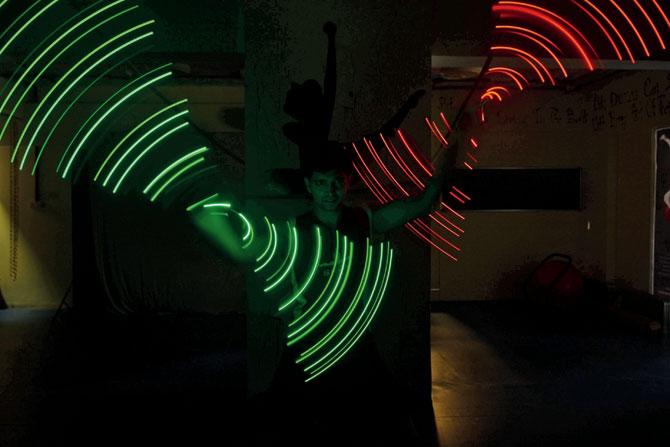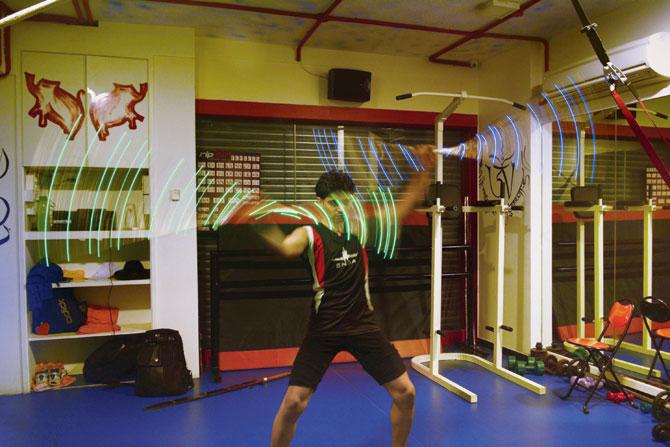 Nagdev and his team have created most of the props. These sticks with LED lights are used to create a psychedelic effect. Some other props include swords, drums and even a graphic screen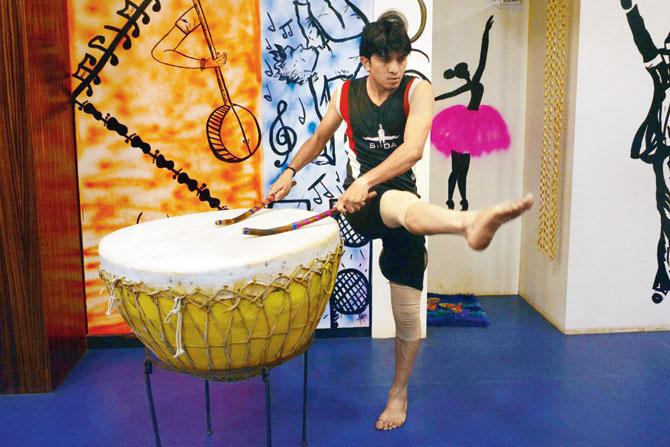 Nagdev, who picked up this drum from Amritsar, has ideated a piece where the dancer plays the drums and dances to the beats too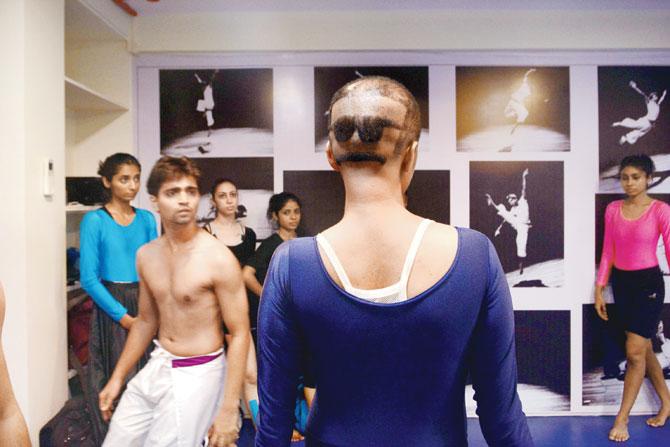 'The world is a stage and every man must play his part...' Shakespeare said in his play The Merchant of Venice. This dancer agreed to shave her head to depict the character, Uljhan, who appears in the dance recital at regular intervals to spread a crucial message
Most of the dancers are aged between 19 and 28 -- while some are engineering students, there's even an employee of an airline, who barely gets two hours of sleep. "But they are here, every day, for the love of dance," Nagdev says, whose production, titled Celebrate Meditate, is an amalgamation of organic movement, visual graphics, poetry, dialogues and music specially created for the production. "The music of Celebrate Meditate is an original piece by Soumik Dutta, Bernhard Schimpelsberger (Circle of Sound, UK) and Tyagaraja Welch," says the 28-year-old choreographer. "The concept is embracing the circle of life. The 70-minute piece explores diverse phases of life, right from birth to death and further to birth of a new life, thereby completing the circle of human life," Nagdev stops mid-sentence.
"Let our dance do the talking." We sit back, and watch.
Tickets are available on Bookmyshow.com (till 12 pm) and at Ravindra Natya Mandir, Prabhadevi