In a candid interview, Parveen Dusanj, the new Mrs Kabir Bedi speaks about her relationship with the actor, stepdaughter Pooja Bedi's recent Twitter attack among other topics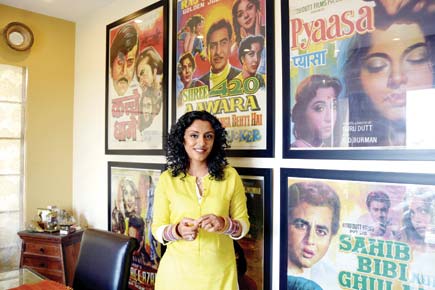 Parveen Dusanj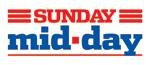 Parveen Dusanj, now Mrs Kabir Bedi, looks every inch a new bride when we meet her on a Thursday morning at her Juhu residence, which she shares with the 70-year-old actor. Dressed in a vibrant yellow kurta, chuda on her wrists and sindoor on her forehead, she says, "It's important to my Punjabi mother that I wear this."
ADVERTISEMENT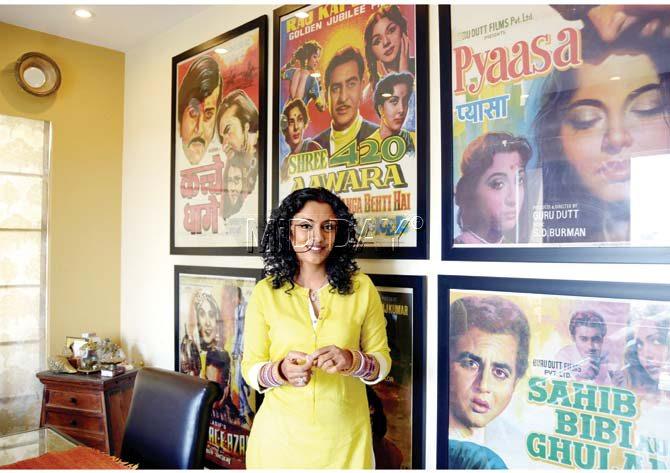 Parveen Dusanj, 42, married Kabir Bedi, 70, after 11 years, and was attacked on Twitter by Bedi's daughter, Pooja. Pic/Pradeep Dhivar
She is warm, welcoming and happy — far from the wicked stepmother of fairytales Bedi's 45-year-old daughter Pooja, accused her of being on Twitter the day she got married. Looking around the room, she tells us the bouquets haven't stopped coming since she married Bedi on January 15 after an 11-year-long relationship. This is Bedi's fourth marriage. Pooja is his daughter from first wife and late Odissi danseuse Protima Bedi.
Also read: Kabir Bedi slams daughter Pooja Bedi for 'venomous comments' against his wife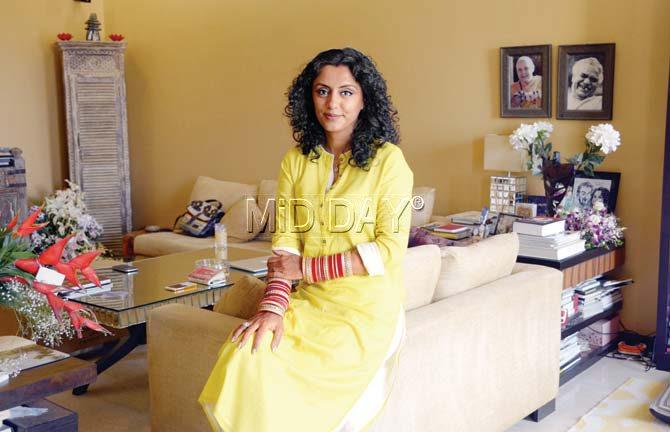 Parveen Dusanj at the Juhu residence she shares with husband Kabir Bedi. Pic/Pradeep Dhivar
"Just for the record," Dusanj says, referring to Pooja's tweet which she later deleted, (Deleted the last tweet on my dad @iKabirBedi 4th marriage. Let's keep things positive. I Wish him the best !!!), "the rift between Pooja and Kabir has nothing to do with me. I am being made a scapegoat."
Then why is she malligning her? "Is this interview going to be about Pooja, because I am not one to name call," she says, brusquely before choosing to speak her heart.
"It was Kabir's 70th birthday on January 16. His son Adam [from his second wife, British-born fashion designer Susan Humphreys] and his wife Melissa came down from Los Angeles, his sisters were there and my whole family was down from London too. Since Kabir had asked me to marry him on bended knee at the Spanish Steps in Rome almost five years ago, and I had said yes then, we decided to make everyone happy, and take the plunge spontaneously. Though we didn't need to... We were happy just the way we were."
Dusanj is disappointed that Pooja isn't coming around despite the others embracing her. "If one person wants to rain on my parade, I choose to ignore it. It's hurtful, of course, but I have been raised to be grateful for what I have, and that is helping me ignore this."
Dusanj at 42 is younger than Pooja, who is 45. Could "youthful rivalry" be the reason they don't get along?
"I don't know how old she is… I choose to live in my cocoon and not focus on the negatives. When people aren't happy in their own lives…" she says, leaving the sentence hanging.
It's possible that Dusanj gets her resilience from her mother who raised five children in London as single parent. "She was a superwoman, and I was born in the Margaret Thatcher years — when women's empowerment was supreme. On top of that, I had a grandfather who treated men and women alike, and told us we all had to be Lion's Hearts. That's how I've been brought up."
Although, in India, she is always been known as Kabir Bedi's "partner" since she was spotted in the media in 2008 when the two moved back from Italy. Dusanj who has a political science degree from the University of London, was quite the high flier back at home. She wanted to be a politician, but when she realised she didn't have the requisite personality for it, she worked as consultant for the UK government on social change. "When your work gets noticed, you get to do bigger and better things."
It was then that she was invited to be on Britain's Racial Equality Council as board member, and later founded Tamana productions, an all-women drama group, with the aim of lending a voice to women on social issues. She met Bedi a decade ago at a screening of his play, The Far Pavillions in London, and was introduced to him later at a party. "He was asking me too many questions and was very attentive. But the real clincher was when he told me he was off to an island in Scotland, and I asked him if it was the 'Holy Island'. He said, 'how did you know?' That island was on my [travelling] wish list. There are silent Buddhist retreats there. At that point, I realised he was a very interesting man."
Also read: Pooja Bedi calls stepmother Parveen Dusanj evil and wicked!
We ask what she has been up to since. "Oh, you mean since Kabir whisked me here? We launched the production house, Bedi Media. We have just launched his Italian show, 'Sandokan', through it. Plus, there is a script that's going to be made into a movie. I am also working on a documentary in Punjab, chronicling the journey of three generations of women of the same family and their trials."
Could kicking off social change in India be on her agenda to change an image of a famous man's wife? "Maybe. I haven't done myself any favour by not talking about what I have done in the past. In the UK, I used to be invited to show as a social commentator. I do have a mind," she laughs.
When she does work for society, that too will be silently, she says. "But right now, I am comfortable being Kabir's partner. I don't want more. He empowers me every day. I am just grateful for that."