He is making a debut, eight years after debuting. Making peace with a complicated family life, drug addiction and career flops. Prateik Babbar is an actor who is not giving up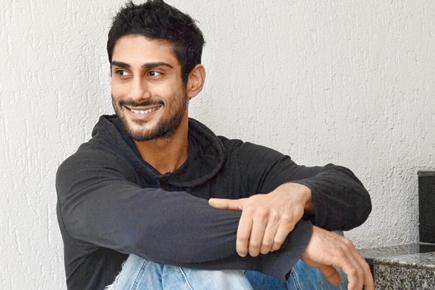 Prateik Babbar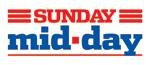 Prateik Babbar sits across the room from us at his public relations firm's Andheri office, appearing like a debutant gingerly discussing his first film. He smiles shyly when our photographer calls out to him, talks softly, making an effort to leave a good impression. After all, he is trying to make a comeback.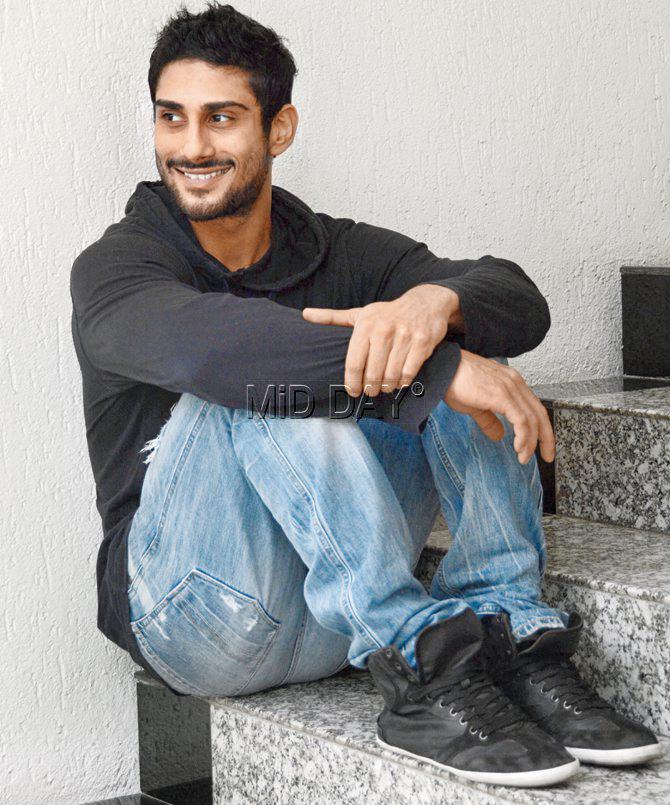 Pic/Satej Shinde
For the last three years, Babbar, 29, hasn't acted. Issaq, his last film released in 2013, a story of love in the time of sand mafia ravaged Benaras. It didn't ring in well. Just like Ek Tha Deewana the year before, with actor and former girlfriend Amy Jackson. Professional setbacks have been only one of his headaches. Drug and alcohol addiction is the real bugbear.
Also read: Prateik plans to start afresh in Bollywood
He has been in and out of rehab multiple times. But now that he is celebrating a couple of months of being sober, the only way he sees himself getting back into the limelight is to tell the truth and hope for the best.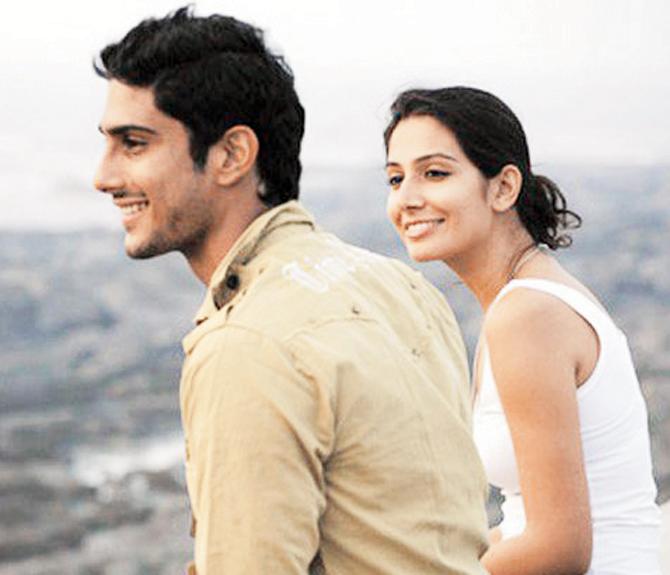 "For the last five years, only the substance mattered. Nobody else — family, friends — even came close. It was about running away from every kind of emotion. I was disgustingly addicted," he says straight-faced.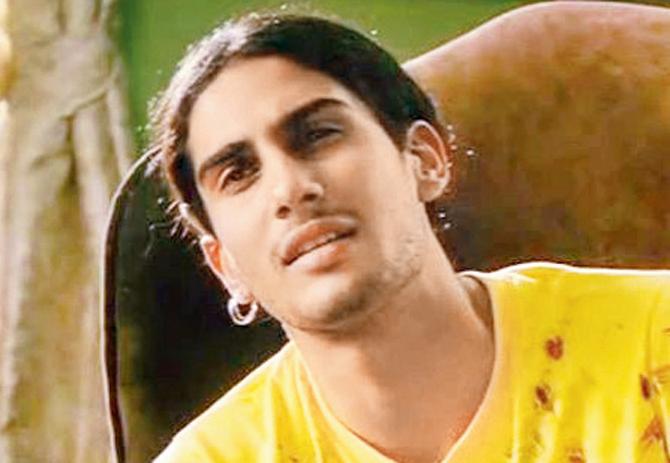 Prateik Babbar in Dhobi Ghat and Jaane Tu Ya Jaane Na
Babbar's struggle was possibly scripted before his time. The only child to parallel cinema's stars, Smita Patil and Raj Babbar, he was brought up by his maternal grandmother, Vidyatai Patil, and aunt, Manya Patil, after Smita passed away a month after his birth. Babbar was married to veteran theatre personality Nadira Zaheer Babbar with whom he had two children, when he met Smita. As a man in love with and married to two women, he led a complicated life. Its crushing burden on Smita, she once described as 'private hell'. After her death in December 1986, Babbar returned to living with Nadira, who had accepted Smita in a strange ménage a troi arrangement, and their kids.
"My parents' relationship always was a source of confusion. Why were things like this? If mom had just lived longer and dad would have spent more time with me…" he trails off before gripping the thought, "things could have been, actually, would have been, different."
Prateik grew up with grandparents grounded in nationalist ideology. Shivajirao Patil, one of Maharashtra's tallest leaders of the co-operative movement was member of the Rajya Sabha and twice elected to the Maharashtra Legislative Council. Vidya, too, was involved with the socialist movement. Manya, their youngest daughter, who has a degree in fashion from New York, has been Prateik's custodian in a sense, both personally and while managing his career.
The Patils, says Prateik, were clear that Babbar was responsible for Smita's pain. It didn't help that he was hardly around, busy with acting and political commitments. "I was brought up believing he was the bad guy. They told me what he had done, and how my mother was lonely. So, I distanced myself from him."
Drugs seemed a convenient balm. His first brush with substance abuse was at 14. It was marijuana with friends. As he grew braver, he moved to miracle mood changers. Ganja remained a constant.
The other constant was a girlfriend. "It was about rebelling. With drugs, I also needed relationships. I thought if I didn't have anyone with me, I'd fall apart."
Perhaps to prove that relationships and marriage can work, he wanted to wed every woman he dated, including Jackson. "At 14, I engraved a girl's name on my hand with a lit cigarette. I am very careful about falling in love now," he says.
A stint at a rehab centre in Mumbai was followed by relentless counselling. Most psychotherapy experts arrived at one conclusion — he was trying to fill a void. "I never believed that, though. But it was true. It makes me glad then that in the last three years, I have stayed away from a relationship. The break gave me the chance to face my problems alone, even if I was facing them when high."
Babbar wanted to launch him in a film, but when he turned 25. Instead, Prateik joined Prahlad Kakkar's production firm as assistant director. Kakkar, a friend of the family, even had firm named by Smita. "Dad kept saying, wait, but I didn't want any of it. I was pushing everyone away."
The going solo obsession made him symbolically severe ties with his father. In 2011, he announced that he was now simply, Prateik. He said in an interview during promoting Dum Maaro Dum in 2011 that he regarded actor Abhishek Bachchan as his elder brother, prompting half-brother Aryan Babbar to blame him for "doing all kinds of things for publicity". "I didn't want to have anything to do with them. After advertising, I auditioned for Jaane Tu... Ya Jaane Na."
The 2008 romantic comedy produced by Aamir Khan to launch his nephew Imran, had critics single out Prateik as 'the guy to watch out for'. Unusually natural on screen for a debutant, he won a Filmfare for the role in 2008.
For a while, things seemed to be going well. But during Ek Tha Deewana, love did him in. His co-star, British model-turned actress Amy Jackson, who'd once told a magazine, most girls would be "happy dating Prateik", grew tired of his obsessive ways and packed up. When she returned on work from England next, the intricate tattoo on her forearm, Mera Pyaar, Mera Prateik, was gone.
"I could be called a romantic, but it's not a good love when you ignore yourself and make it all about the other person. I forgot I existed. I was jealous, possessive… crazy. Think of a bad adjective, and I have been all that in five years. I don't blame her for leaving," he says.
And then, Vidyatai Patil passed away last year. The woman who turned mother again in her 60s to take care of a month-old baby, the grandmother who Prateik petitioned from Ajmer's prestigious Mayo College so that he could return, pleading, I can't live without you, was gone.
Prateik says he lost track of reality, right and wrong. Without her watchful support, he took to what made him feel better, drugs and alcohol. "I was back to relying on it. It was my number one priority."
He knew he had hit rock bottom again. He decided, he'd return to rehab. "In an attempt to tell the world to f*** off! I was hurting myself the most." He also had his anger to deal with. But isolated, he turned to his only parent.
"I looked at my father and realised, this is the only parent I have — my biological father. And I suddenly didn't want to care about what happened, and what he did. I wanted to love him. I couldn't let the past, something I have no control over, destroy me." And so began one more long walk to normalcy.
Called "spontaneous" for his acting by Vidyatai, Prateik, who famously quit Subhash Ghai's acting school in a day, now keeps himself busy at The Jeff Goldberg Studio where he is learning method acting. "I have never trained in it. It's proving to be cathartic; to play a character different from who I am is helping me cope."
He has built a bridge to Nadira and the kids, calling their relationship "a hundred per cent normal". "I go and hang with them at home all the time".
Second chances don't come easy. His day now starts at the gym, followed by class, meeting people and auditioning. "It's not going to happen overnight. People will be wary, but I am positive that good things happen. I have to keep at it. Keep calling, keep reminding others that I'm here. There is no other life for me. This is what I do."
A few happy things have happened. He shot a commercial with MS Dhoni, recently starred in Aatish Dabral's The Guitar, and his crossover movie, Amerika, which has done well on the festival circuit, will release later in the year.
Kept away from films and the industry when growing up, he knows his talent is inherited. As is his pull towards the gritty, indie scene. "I know! I keep thinking about that. It's her [Smita] genes, and my father's. A freaky coincidence, right?"
But complete redemption is still some time away. Coming clean on addiction in an industry famously expert at running for cover, is his way of standing out. "I want to say, yes, I was bad. Now, I want to be good, and do good. I hope it doesn't backfire."