We give a new line of hot chocolate mixes a try and are happy to report that its dark side has been discovered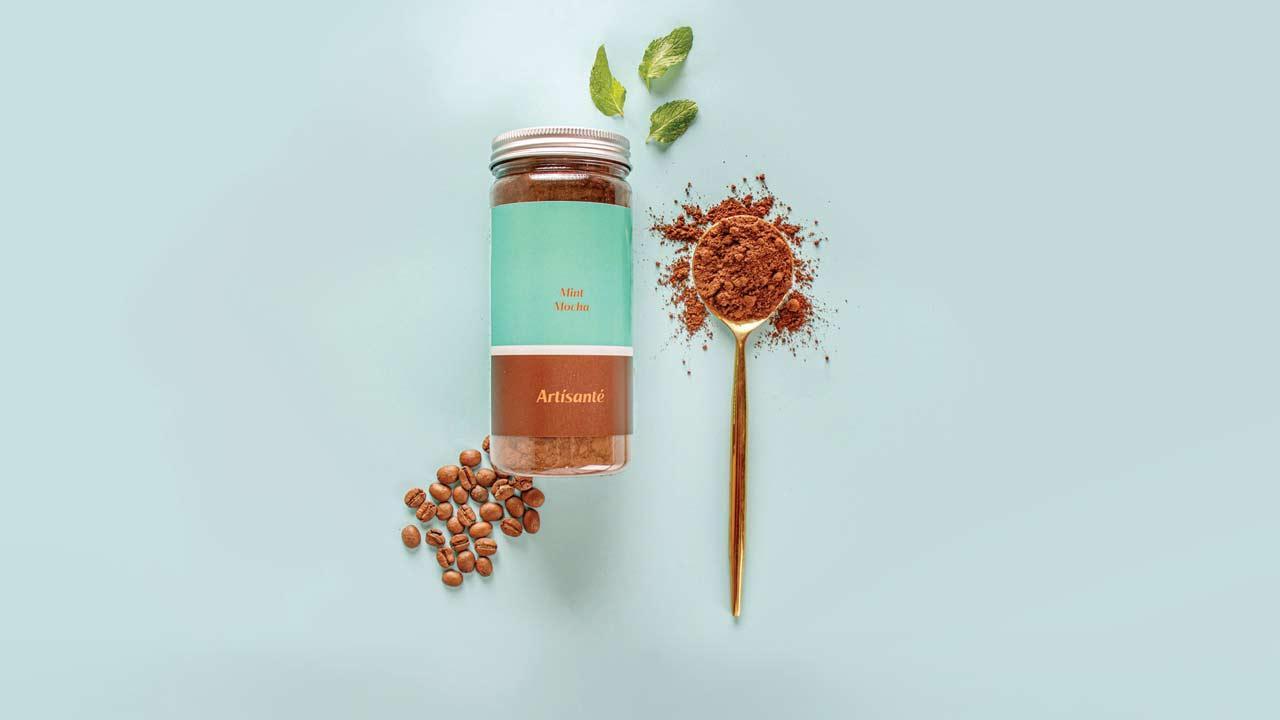 Representative Image
For years, a regular dose of hot chocolate at Leaping Windows Cafe in Versova has been a ritual for this writer. It's the one that never waivers in its decadence. When a box of four hot chocolate mixes by Artisante came to us, we raised an eyebrow at the colour. Darker than most others available in the market, it promised to be high on cacao and low on sugar. We reached out for the mint chocolate (Rs 375) first, following the instructions to mix two full tablespoons in half a cup of hot milk. We gave it a good stir before topping it up with more milk.
We are told that the team sources a natural mint extract powder for this hot chocolate. We smiled at our first sip because it was not an overload of sugar we were tasting. In fact, lesser than required, making us reach out for another spoonful. The second smile was because we were savouring the bitter hit of cacao. The silky-smooth texture had a heaviness that lingered on the palate. The notes of mint opened stealthily, and it didn't  overwhelm us, nor take away attention from the taste of dark chocolate.
ADVERTISEMENT
The next day, we tried the original hot chocolate mix (Rs 365), this time, adding a little sugar. The original too is high on cacao. All their mixes contain about 65-76 per cent of it. While mint remains our favourite, the mocha one (Rs 380) also impressed the palate with its blend of coffee and dark chocolate. While those used to their sugar will find it a tad bitter, they can easily add on some to taste. Next, on a hot summer afternoon agenda was the spiced chocolate mix in cold milk. The punch of nutmeg, cinnamon, and clove gave the cold shake some flavour change.
Amit Madnani, director and co-founder of Artisanté, later told us, "Our chocolates are rich, decadent, have natural flavours, and are low in sugar. We also have a special range of mochas. We use a high-quality blend of West African and Indian cocoa and have made a conscious effort to keep the sugar levels low to give our customers a rich cocoa-forward experience. Cocoa does have an intrinsic bitterness, but it needs to be balanced with a rich medley of flavonoids and this is the hallmark of good quality hot chocolate." For those who like it sweet, he suggests adding organic demerara or jaggery powder. 
We liked that their website has curated recipes for smoothies, cookies, cakes, brownies and milkshakes. When faced with a midnight craving situation, we mix a spoonful into yogurt and give it a good stir. In goes some crushed Lotus Biscoff and we have a dessert within minutes.
To order: artisante.in