With the first batch of 457 government-trained brokers set to appear for an exam conducted by MahaRERA, mid-day finds real estate agents gradually warming up to chucking old hacks and going legit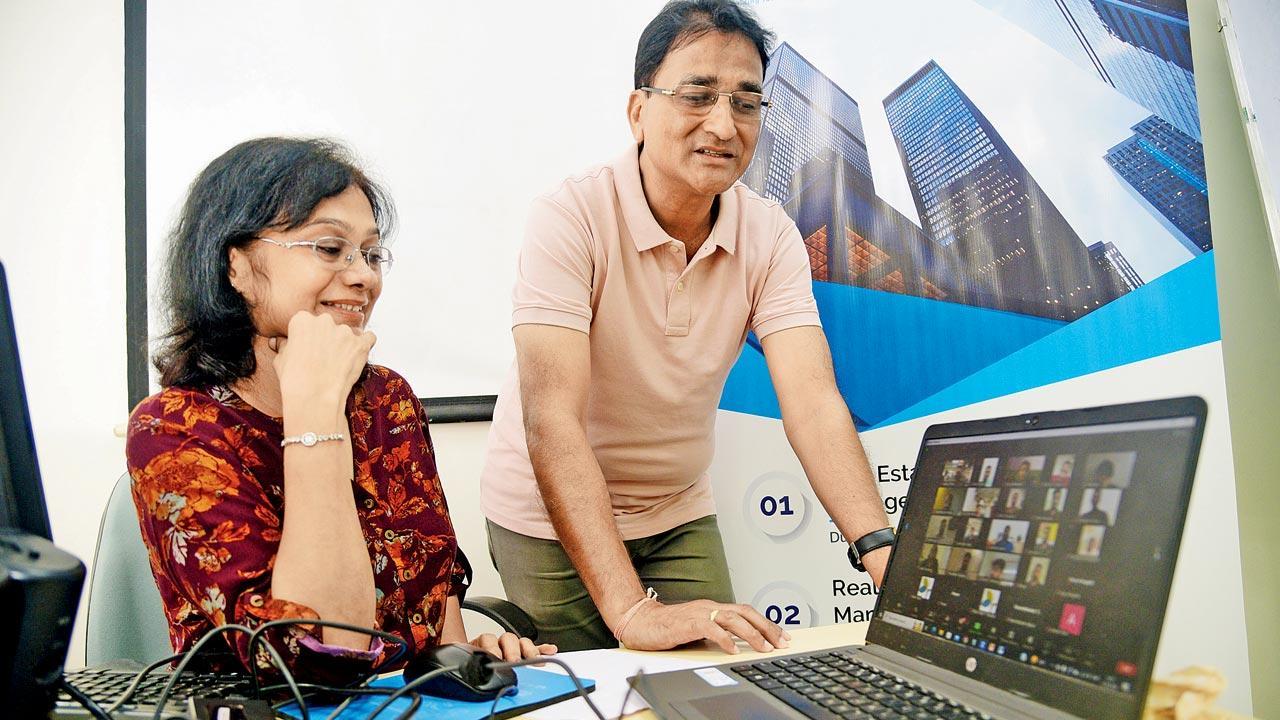 Instructors at the Real Estate Management Institute (REMI) in Mahalaxmi address an online training session for property brokers, as mandated by the MahaRERA. Pic/Pradeep Dhivar
Say the word 'broker' and you'll struggle to come up with a visual to go with the profile. Anyone, from your local kiranawala to the sales executive in your office, can double as a real estate agent.
Come September, if you are looking to rent, buy or sell your home, you are likely to encounter an entirely different crop of people.
ADVERTISEMENT
The Maharashtra Real Estate Regulatory Authority (MahaRERA) is in the process of conducting training programmes for over 39,000 real estate brokers across Maharashtra who are registered in its records. The 20-hour training programme, with a syllabus designed over the last two years, is aimed at changing the job description of brokers from being middlemen to being accountable for the Real Estate (Regulation and Development) Act, 2016.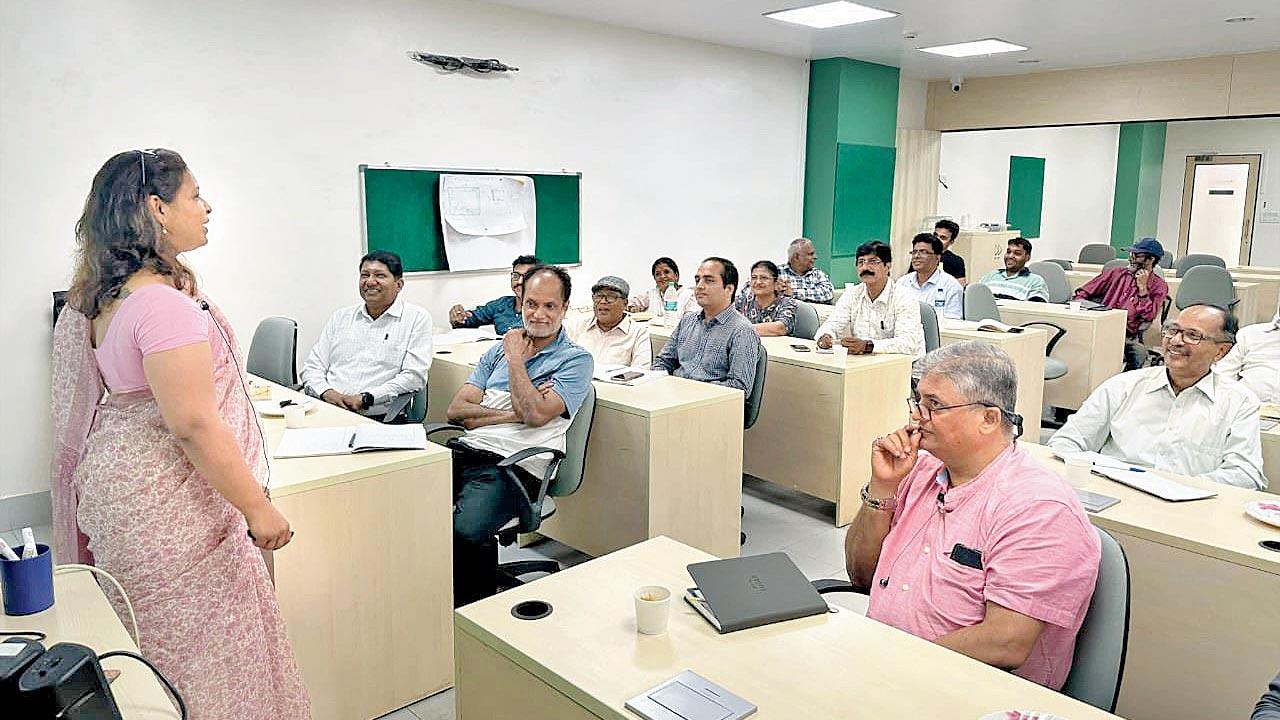 Some brokers have opted for the offline training sessions because it allows them the opportunity  to network. Pic Courtesy/Remi
MahaRERA is a governing and regulatory body established in 2017 that aims to make the sale of propety transparent, protect the interests of buyers and create a redressal mechanism for the speedy resolution of disputes.   
It was the first state-level body in India to announce the course this January. Those who undergo the course appear for an exam and bag a certificate that allows them to operate as brokers.'
Despite initial resistance and uncertainty, the government is firm on its stand of making the course mandatory for all brokers, and for good reason, says Sanjay Deshmukh, a retired IAS officer who is now a nodal officer for MahaRERA. "In an early training session, I asked the participants simple questions. Most of them were clueless and some had no idea what RERA stood for."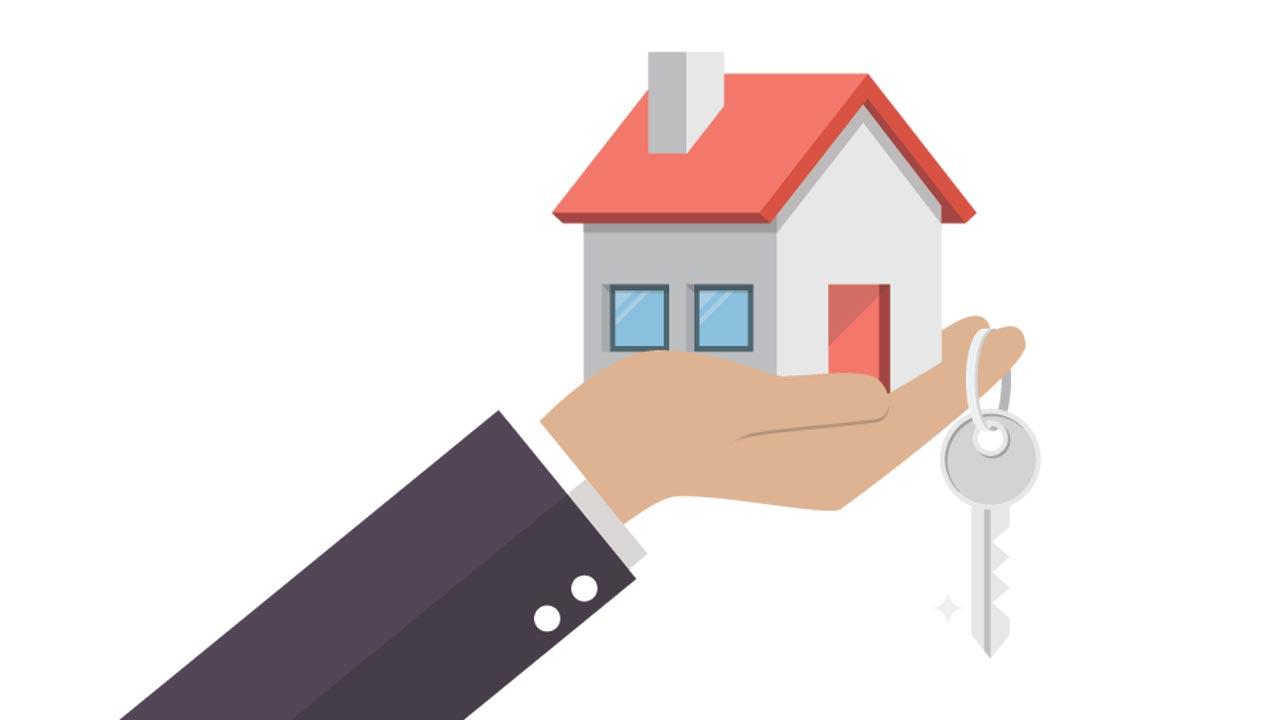 Pic/iStock
The incident that Deshmukh refers to occurred at the Real Estate Management Institute (REMI) in Mahalaxmi. REMI is one of the four institutes in Maharashtra designated by MahaRERA as an official training centre. Maria Coelho, Academic Head, REMI, who was present at the session, says, "This is something we continue to observe among most brokers who come for training. There was initial resistance but we have been seeing an uptick in enrollments since April. The crowd is mixed—the old school and the younger lot who are just starting out. The course benefits both since it's comprehensively designed."
The exhaustive curriculum explains the details of the RERA Act, functioning of the MahaRERA portal, how agents must register and what their responsibilities entail, real estate calculations and the due diligence that brokers must follow before facilitating a sale.
Deepak Katkade completes 22 years in this profession this year. The Thane-based real estate agent works out of his office at Vrindavan Society, one of the oldest housing complexes here, and has a veritable network that extends way beyond. He is, in short, a veteran. And yet, he welcomes the government's new mandate. "The move is aimed at making life easier for all of us. What's wrong with acquiring knowledge and credibility?"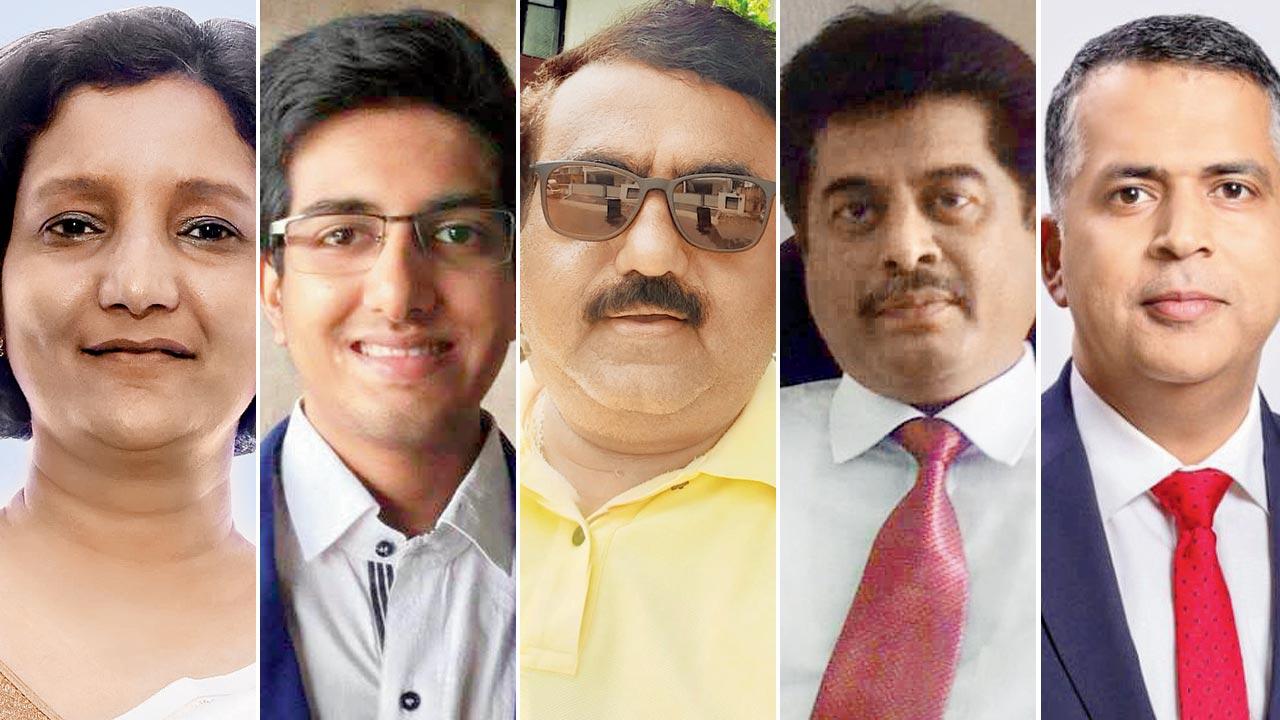 Maria Coelho, Sachit Jain, Deepak Katkade, Aniel Puthran and Ashish Kukreja
Sachit Jain is 27 and the first in his family to dabble in real estate sale. He thinks it's a fallacy that a broker's job is to simply sell. "If we approach the profession with this mindset, all we get is threadbare information, like carpet area and possession date. This information is passed through us from developer to customer. But when a problem arises, brokers tend to shirk responsibility by claiming ignorance. This course teaches us the law and we are being made responsible as its enforcers. It changes the perception of the broker. Because it's our business to safeguard customer interest, we are bound to seek detailed information from the builder before taking up a property for sale," says Jain, whose course starts on May 29.
Available in both online and offline formats, the latter tend to be organised by various broker groups and have the likes of Coelho come and conduct the training. The first exam will be held on May 20, where 457 brokers who have completed the preliminary training will appear at centres across 10 cities, including Mumbai, Thane, Navi Mumbai, Aurangabad, Dhule, Kolhapur, Nagpur, Nashik, Pune and Solapur.
There are those of course, who are confused or skeptical. Katkade, for instance, claims he is registered with RERA and is waiting for an intimation from the body about enrollment to the course. Aniel Puthran, a broker who has been 30 years in the profession and operates in Dombivli, has his doubts about the exam process. "I've been around long enough to see autorickshaw drivers introduce themselves as real estate brokers. I'm not discounting that the course will offer a quality batch of brokers to serve the customer. But does the answer lie in a multiple-choice questionnaire?"
But the bigger fight they must win is against the belief that the broker needn't exist at all. Portals including No Broker and Magic Bricks have grown popular and social media groups have sprung up offering to connect home seekers and buyers directly.
The broker community is trying to counter the narrative with social media campaigns and initiatives of their own, including the Say Yes To Brokers campaign launched in 2022 by Homesfy.in, a brokerage platform headquartered in Thane. Homesfy has over the last three years created a network of 7500 brokers in Mumbai, Pune, Bengaluru, Delhi, Gurugram and Noida through technology-based tools that help them stay connected, map market trends, generate leads and grow together. Homesfy.in founder-CEO Ashish Kukreja, says, "The Indian brokerage industry has been lacking in terms of elevated service standards, and it is our endeavour to strengthen trust in homebuyers for brokers. The younger generation, specifically millennials, not only favour digital solutions but also seek value convenience, efficiency, and cost-effectiveness. Enhancing service standards and assessing performance through these lenses will enable us to counter the anti-broker sentiment." 
"Exciting news! Mid-day is now on WhatsApp Channels

Subscribe today by clicking the link and stay updated with the latest news!"
Click here!