Co-founder of Grazing Goat Pictures talks about being camera conscious, why she loves watching movies with her son and how she is no longer hooked on to television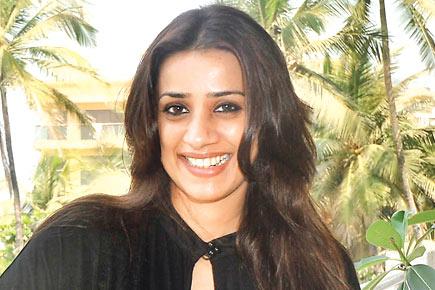 Ashvini Yardi, Co-founder, Grazing Goat Pictures
Ashvini Yardi, Co-founder, Grazing Goat Pictures
When Ashvini Yardi decided to call it a day at Colors channel and move on to the big screen, everyone had their doubts. After all, the Programming Head had helped the channel climb up the popularity charts within a few years of its launch.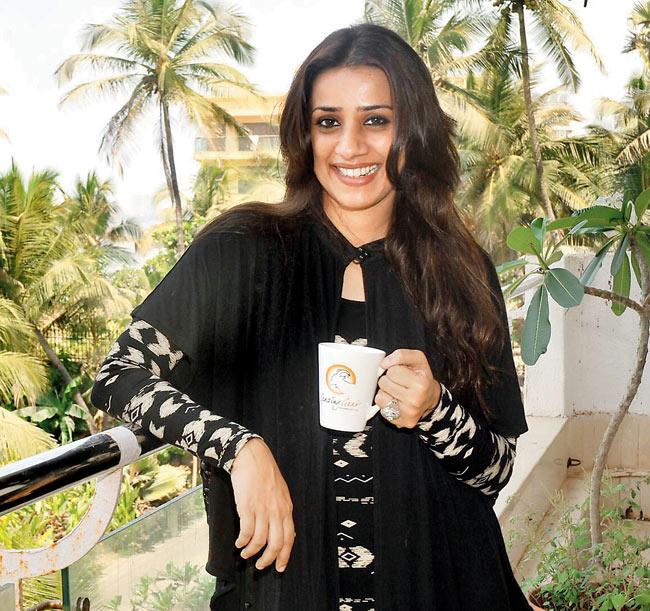 Ashwini Yardi started Grazing Goat Pictures, a production house, along with Akshay Kumar after they met on the sets of Khatron Ke Khiladi. Pic/ Suresh KK
But rather than staying on and basking in the glory, she decided to shift gears and try her hand at something completely different — producing movies. "The whole world told me not to do it, including my family," recalls Yardi, as we sit in her comfortable sea-facing office in Juhu.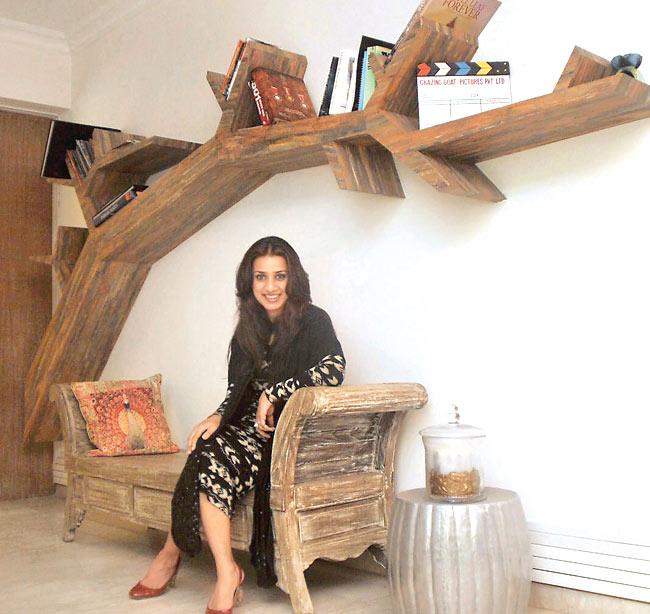 Ashvini Yardi says that the production house was started with the intention of producing script-oriented movies. Apart from Hindi, it has now delved into Marathi and Punjabi films as well. Pic/ Suresh KK
"My husband Sachin told me that I had worked so hard for the channel's success and now, I was ready to give it away on a platter to someone else. Colors was so successful, people actually came from Atlanta to do a PhD on me!" she laughs. "But then, that's who I am. If I don't feel there is a challenge anymore, I can't go on," adds Yardi.
After a 20-year-long career in television — fresh after post graduation she had joined Zee TV as an assistant director and after 15 years, moved on to Colors — Yardi formed Grazing Goat Pictures with actor Akshay Kumar in December 2011. "It's not that I planned to get into films after television. But somebody suggested the idea and I thought, why not," she says. And while their first production OMG — Oh My God won critical acclaim as well as commercial success, it ensured something else too. "Earlier, I was a lunatic when it came to television. I would even go and check if the promo, which I had scheduled, was on air or not. But after I left Colors, I just switched off. It's amazing how I detached myself from the channel. After all, it was my baby," adds the producer.
It's her other baby, her 10-year-old son Vivaan, who now decides what they should watch on the small screen. "My TV choices are completely influenced by him. I watch whatever he watches, which includes a lot of American teenage stuff. He's growing up and is quite witty with his comments," says the hands-on-mom. And what about movies? "We have a barter system. I watched Rio with him and he was supposed to watch Queen with me. But that hasn't happened till now," she smiles.
A typical day off from work means lazing in her Bandra home, with her son and her dog Rocko. "I cook once in a while. I don't mind cooking more often but I'm sure my family would," she says, taking a dig at herself. For somebody who's got one of the fittest actors around as a business partner, Yardi doesn't believe in working out. "Akshay threatened to install fitness equipment in our office. But he must have realised that I would just end up hanging my bags on them," she guffaws.
Yardi might not believe in a fitness mantra, but the 40-something entrepreneur (she refuses to divulge her year of birth) is easily one of the few women behind the camera, who looks lovely in front of it as well. She admits that despite getting acting offers, she prefers to stay away from the limelight. "I'm very camera conscious.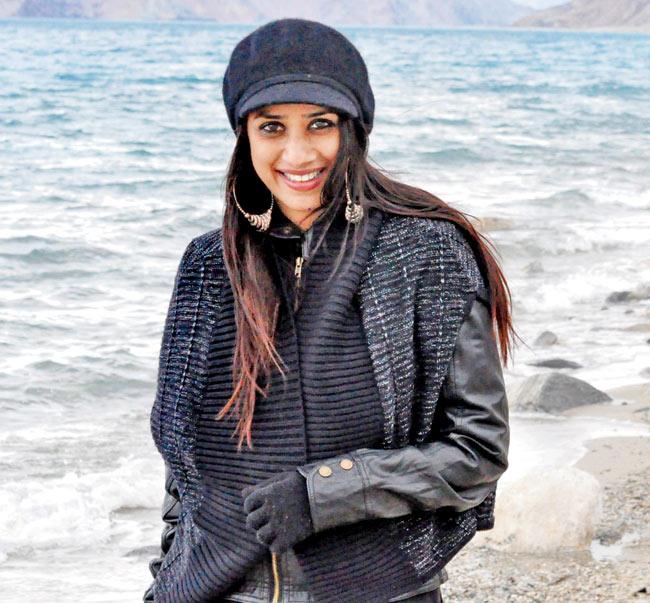 Even on the red carpet, when photographers ask me to pose, I freeze," says the movie-buff, who has been the brain behind some of the biggest shows on TV including Balika Vadhu and Khatron Ke Khiladi. In fact, it was on the sets of the reality show that she met Akshay and the duo hit it off. "Apart from being so hard-working, he's really humble," she says. So is he her 3 am friend? "Akshay sleeps at 9 pm, so no," she says cheekily, but adds, "My family is my biggest support, so I don't need to wake up anyone else."