How do you get Aditya Chopra to sit before the camera? Manage time with Salman Khan? Inspire Rishi Kapoor to speak for three hours straight? The maker of a new docu discusses the late director-producer's legacy, and the highs and challenges of going behind the scenes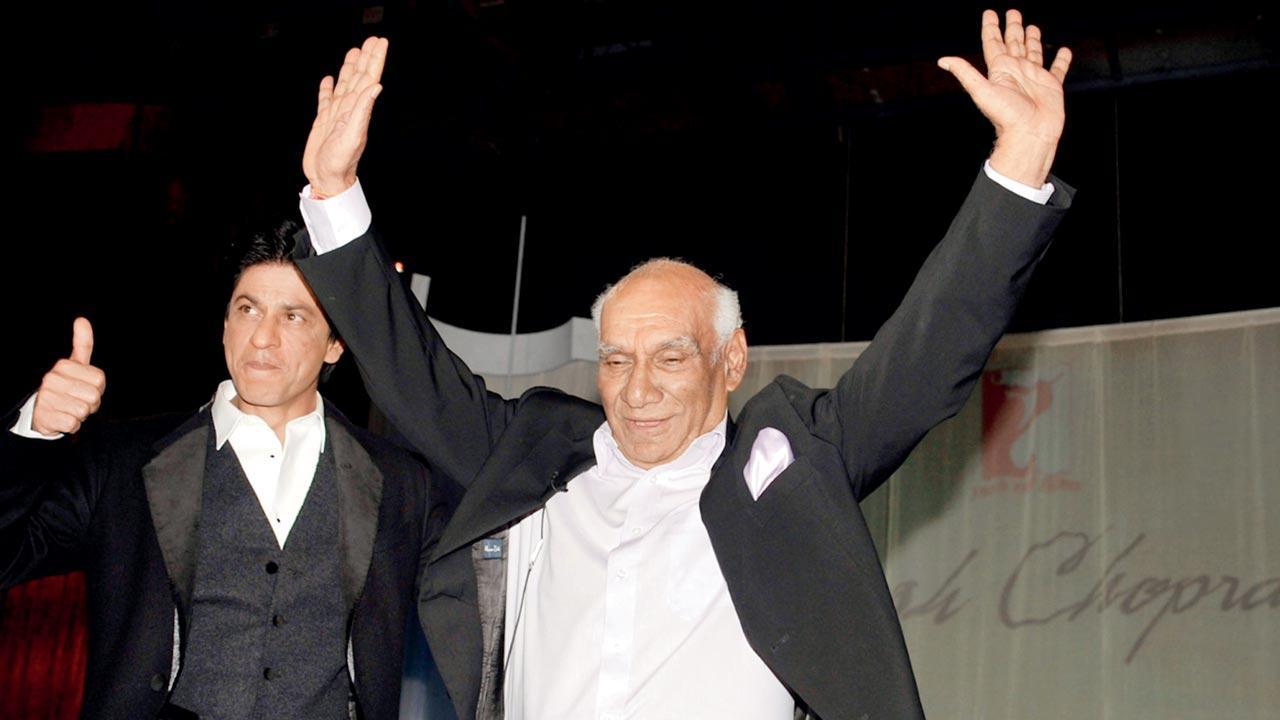 Mundhra's interview with Shah Rukh Khan revealed his reverence for Yash Chopra. "Obviously, their fates are intertwined too. Shah Rukh's career is closely linked with YRF and its success. It's like they've grown up together; the studio and the star." Pics/Getty Images
More than 25 years ago, when Raj and Simran's love in the lanes of London faced patriarchal conservativeness, an Indian-American teenager felt like someone had mirrored her identity crisis as a young member of the Indian diaspora.
Unsurprisingly, as the fan grew into a filmmaker, Smriti Mundhra desired to pay homage to the man behind the film, Yash Chopra. The result is the Netflix documentary, The Romantics.
ADVERTISEMENT
 "I wanted to explore the films that were important to me and formative in my adolescent years," says Los Angeles-based Mundhra. To document the legacy of the late filmmaker, whose career spanned five decades, was anything but easy. To top it, she wanted to go beyond Chopra, and dip into the contribution of his son, Aditya, who has been at the helm of the production house since his father's death in 2013. "I first pitched the idea to YRF [Yash Raj Films] since they have the archival material, behind the scenes footage, no one had seen before. I was sure that it existed somewhere in a vault. So, I approached them to tell the story of Hindi cinema history through the lens of Yash Chopra and the studio he built. The timing was right because the studio was approaching its 50th anniversary. They were in a reflective headspace."
The next hurdle before Mundhra was to be able to schedule meetings with the stars central to Chopra's universe. "Everybody was willing and eager to talk because of the love and respect they have for him. But coordinating actors' schedules was quite the challenge," says the director, who eventually managed to get Amitabh Bachchan, Shah Rukh Khan, Salman Khan, Aamir Khan, Ranbir Kapoor, the late Rishi Kapoor, Rani Mukerji, Madhuri Dixit and Katrina Kaif among others to be part of the series.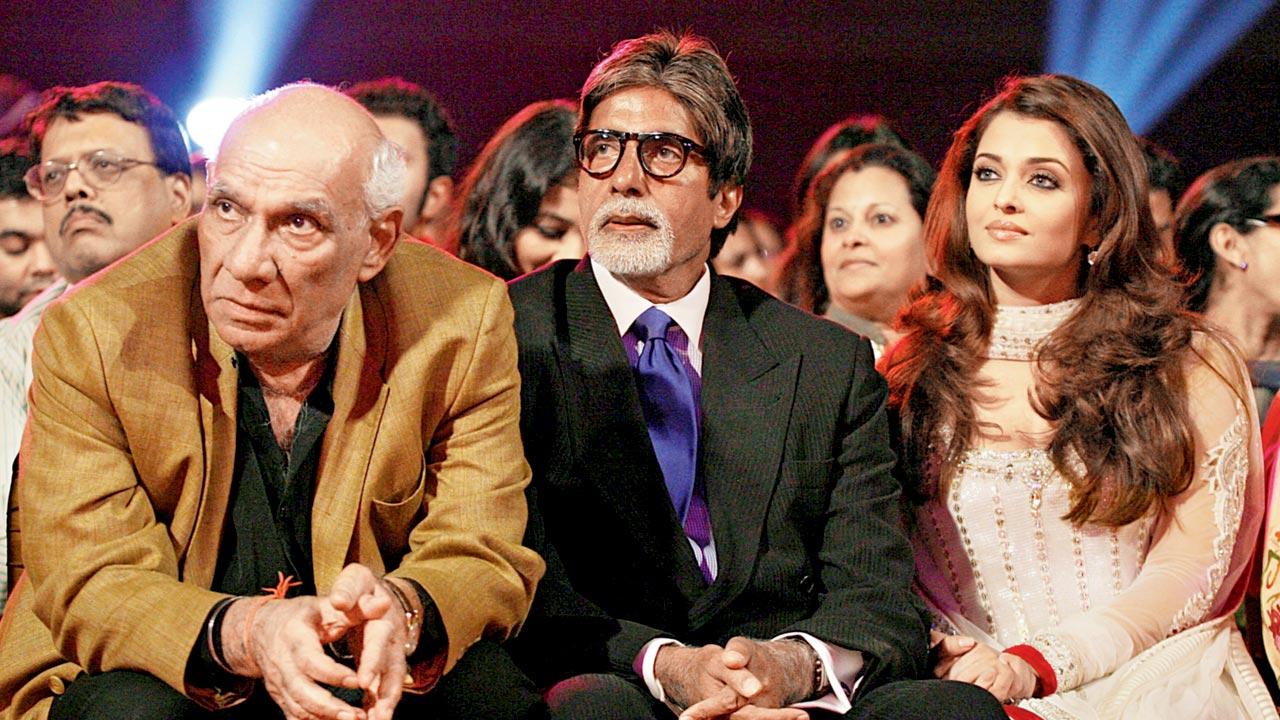 Mundhra says that the male archetype in Yash Raj films evolved over the decades. She gives the example of Amitabh Bachchan in Deewar and two years later in Kabhi Kabhie—"dramatically different"
Now, she had to convince Aditya Chopra himself. Famous for being the recluse, he is behind the running joke in Bollywood: Aditya Chopra is merely a rumour. His love for his father and his work managed to compel him to sit before a camera for an interview for the first time in 20 years. "It was harder than coordinating an interview with Salman Khan, honestly. But we managed. He has so much respect and regard for his father that it was difficult for him to say, no," Mundhra says.
While archival interviews of Yash Chopra that find their way into the series take the audience through his perspective on movies and approach to filmmaking, Aditya's interview delves into how Yash Raj Films turned into the Yash Raj Studio. Mundhra found a stark difference between the way the two think; the reason perhaps for the director's realisation that Aditya is the producer Yash Chopra could never be. "He is knowledgeable about the film industry in a way that's similar to his father, but also very different. Yash Chopra was all heart, passion and love. Aditya is all brain, he is so smart. What they have in common is utmost respect for the audience. Their common and ultimate goal is to please the viewer."
And so, the late veteran responded to the sentiment of the time. The initial years saw him make movies inspired by a broken post-Partition India, whether it was Dhool Ka Phool (1959) or Dharamputra (1961). His inclination towards poetry and human vulnerability was evident in the 1973 hit Daag, which was also his first film as independent producer. And while he knew that he had found a lifetime companion in romance, he reacted to the anti-establishment sentiment in 1975 India by giving the audience Deewar. As Chopra evolved, so did his hero, eventually moving away from the "angry, young man" image to the softer, sometimes messier individual unafraid to love.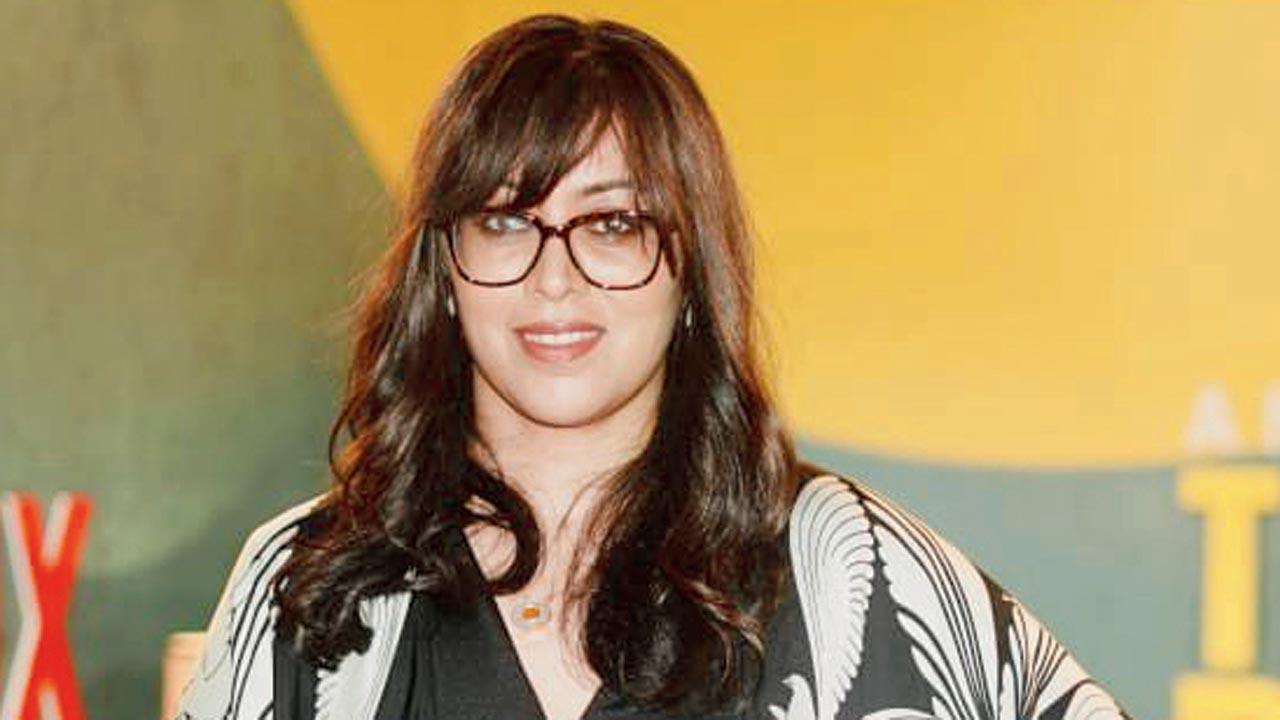 Smrithi Mundra
Aditya picked up from where his father left off and took it a notch higher when he made Dilwale Dulhania Le Jayenge, bringing to screen a hero who was desired by women and whom men aspired to be like.
This progression is what makes Hindi cinema unique, thinks Mundhra. "It was interesting for me to see how the male archetype evolved over the course of the studio's filmography.... from say, Amitabh Bachchan in Deewar to him two years later in Kabhi Kabhie—dramatically different. And then, in 2015, you have Ayushmann Khurrana in Dum Laga Ke Haisha. The idea of what a leading man or leading lady should be is constantly evolving, film after film, generation after generation,. And you see lots of unexpected heroes and heroines along the way, which I really love about Hindi cinema," she says, adding that it was "incredible" to speak to perhaps the biggest of Yash Raj heroes, Shah Rukh Khan. "He looked at Yash Chopra as a father figure. They were extremely close. And I think there's still a bit of sadness [in Khan] that he's no longer with us. Dare I say, I think he misses him. I don't want to project too much, but I think there's a [special] bond between the Chopra family and him. Obviously, their fates are intertwined too. Shah Rukh's career is closely linked with YRF and its success. It's like they've grown up together; the studio and the star."
And while the hero was at the centre of it all, Chopra was faithful to portraying female desire, aspiration and dilemma. He didn't view the woman's identity as one derived from the actions of men, but rather made it one nurtured by agency and the ownership of her aesthetics and fallacies. Both, female film stars and women viewers wanted to be Yash Chopra heroines. "There are ways in which he portrayed his female characters with respect for their desires and wants... I think those films were ahead of their time. He was sensitive to a woman's point of view, which I don't think too many filmmakers from his generation can claim," she says, adding that while movies by Chopra, his son and the studio itself have been criticised for lacing stories with lavishness that only the privileged can afford, their complex themes, provocative and progressive reflections on relationships and love, made them stand the test of time. "He would package them like big, multi starrers, with beautiful costumes. So, you didn't realise immediately that he was gradually shifting your idea of what conventional love and marriage is."
Mundhra rates her interview with the late Rishi Kapoor as one of her next favourites. She shot with him and his actor wife Neetu Kapoor a month before the veteran passed, in April 2020. "There was some energy that day [in the room] when we were talking... we talked for more than three hours. He wanted to keep talking, and had so many memories to share. He offered great insight. It was a magical conversation," she recalls.
The documentary appears to have satiated the fan and filmmaker in Mundhra. She now hopes that the experience does to the audience what it did for her: bring them closer to the movies. "What we really want, as humans, and especially as Indians, is to remember that we are passionate about cinema. It's so central to our culture, history and tradition; it's a part of our contribution to the world and people are excited to be reminded of this, and don't like to feel cynical when they think of Hindi films or Bollywood."
Also Read: 'Heeramandi' tribute to 'Mughal-e-Azam' and 'Pakeezah': Sanjay Leela Bhansali
"Exciting news! Mid-day is now on WhatsApp Channels

Subscribe today by clicking the link and stay updated with the latest news!"
Click here!